After a few days in Quito we took a night bus to Puerto López, a little fishing village in the area of the machalilla national park. It is well known for it's humpback whale watching possibilities during their annual migration to warmer waters. At the beach we met Colon, a fisher who took us out on his boat for a turn around the coast. We fished and ate that fish raw at the boat in a dish called "Cevice". Although I don't like the taste of fish this was really delicious.
at the beach around 6 AM after arriving from Quito on a night bus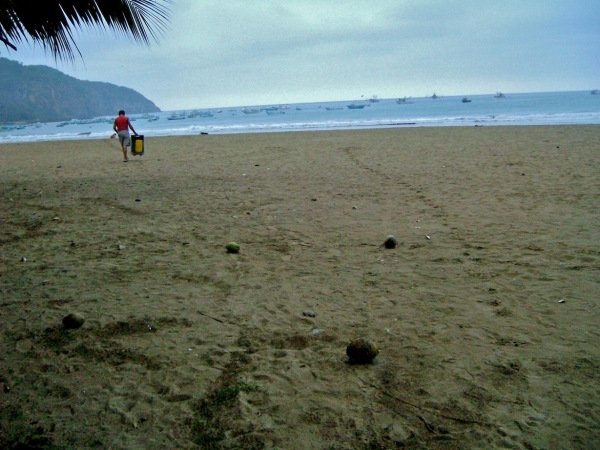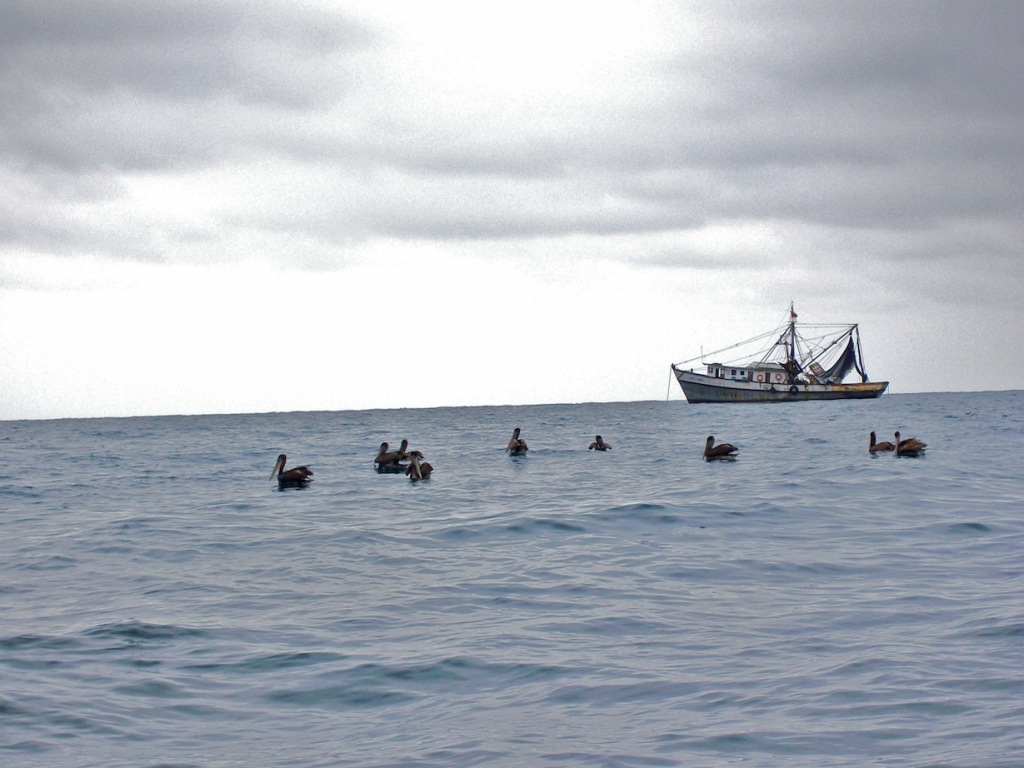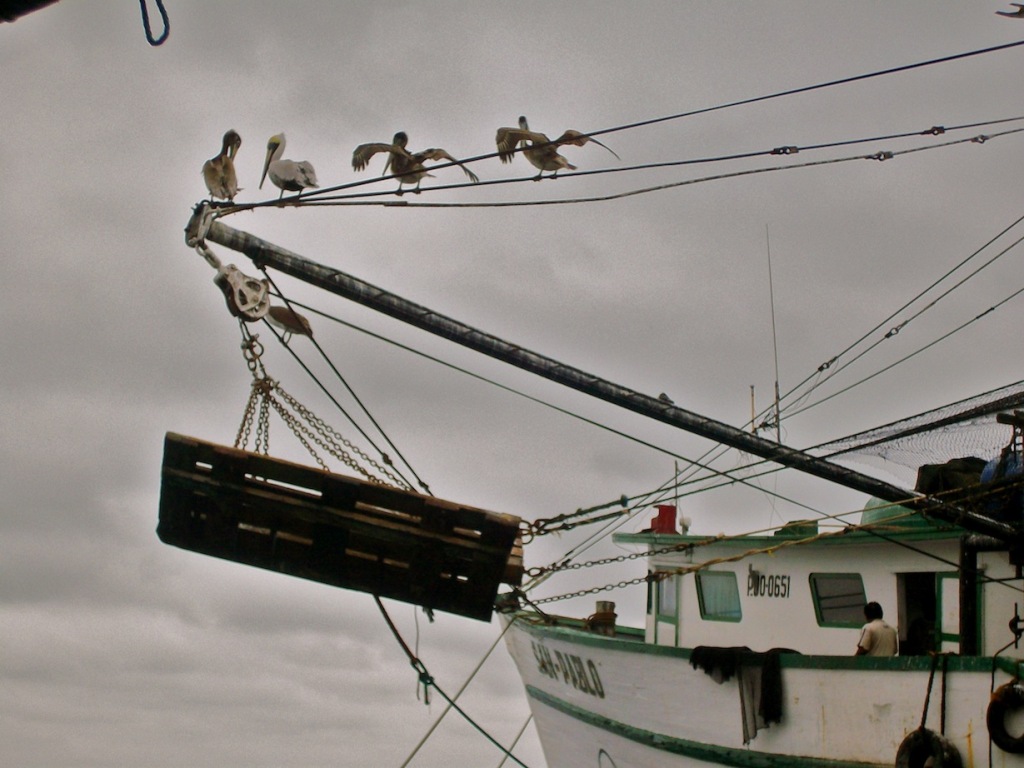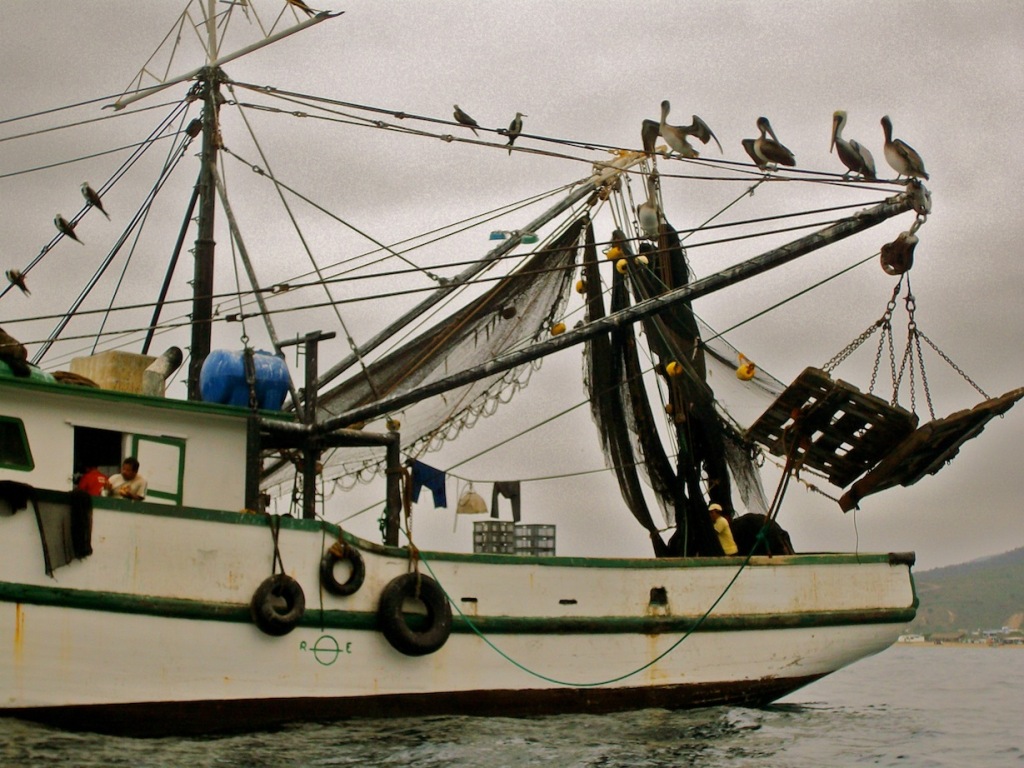 the famous blue-footed boobies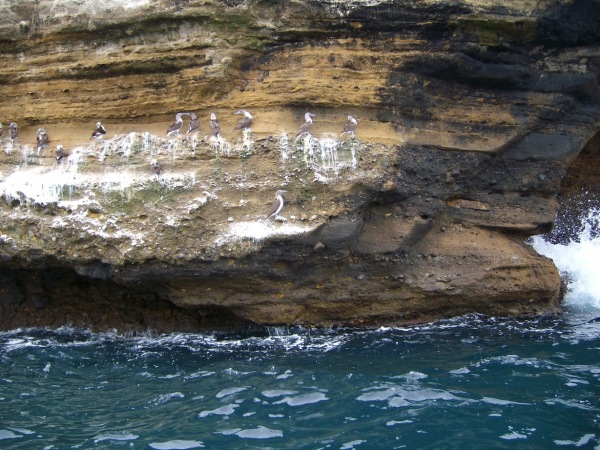 Colon took Hannah and me out on his boat for some fishing..
..afterwards Colon prepared the catch directly on the boat in a raw dish called ceviche- yum!