Arrival on São Miguel- the biggest Island of the Açores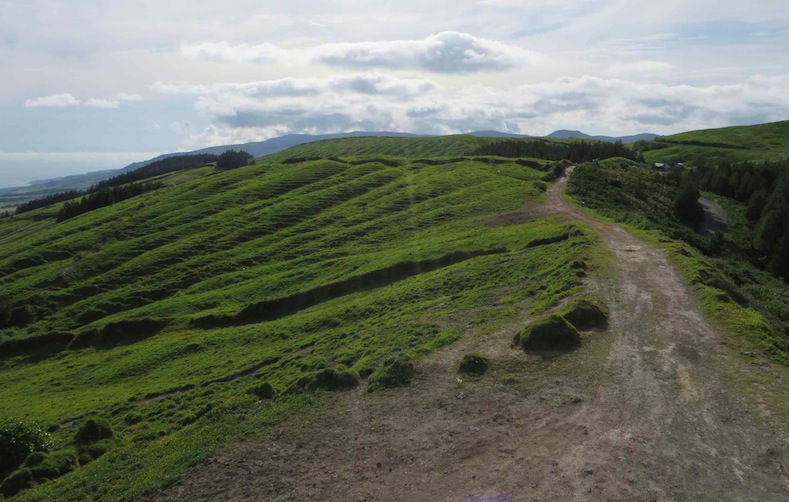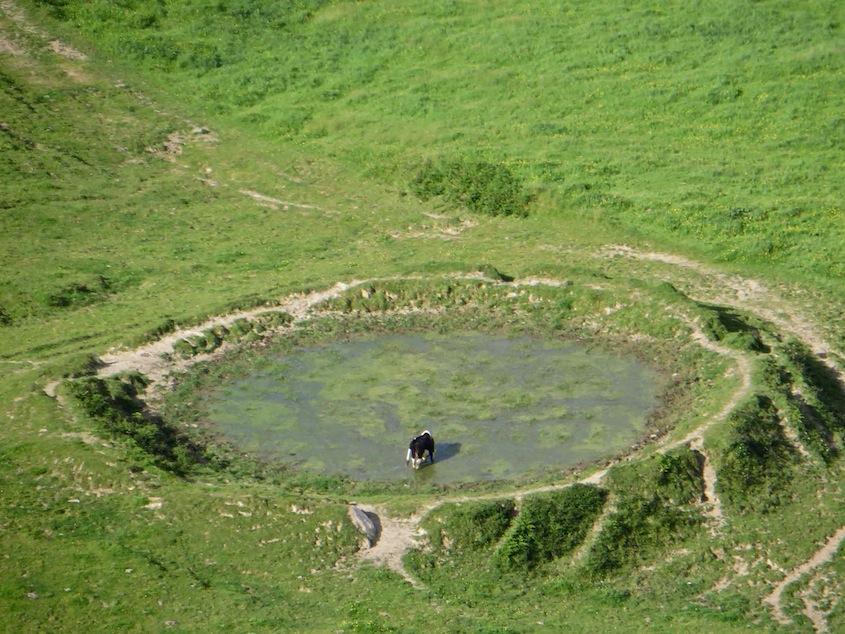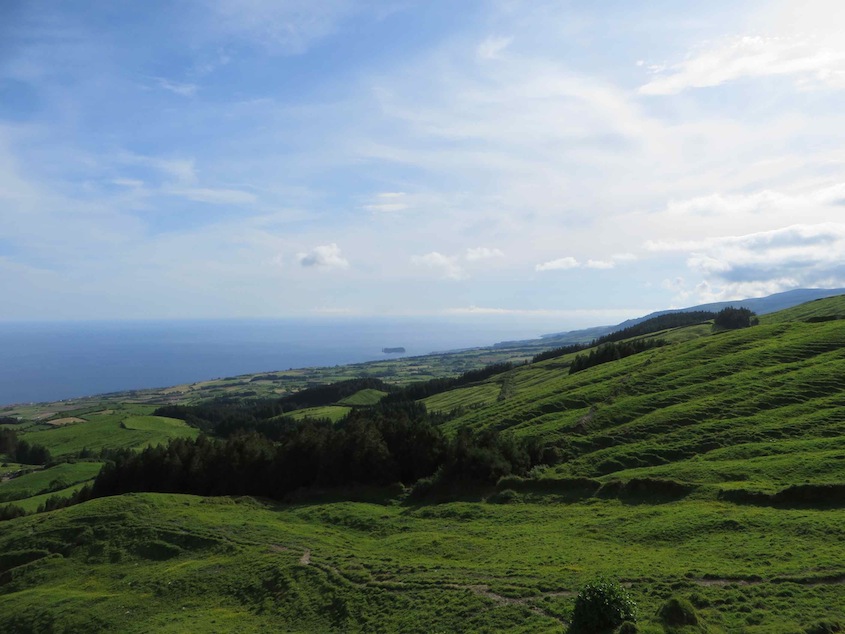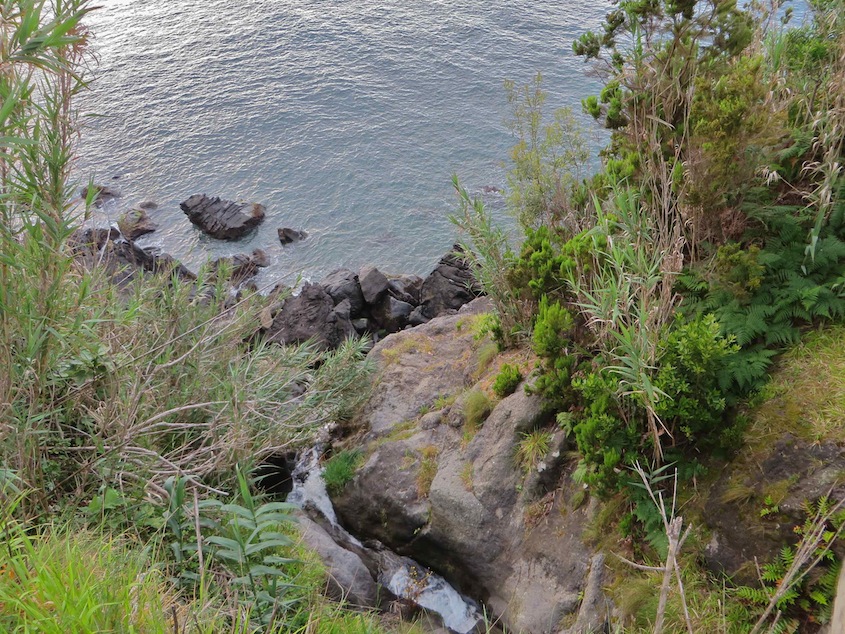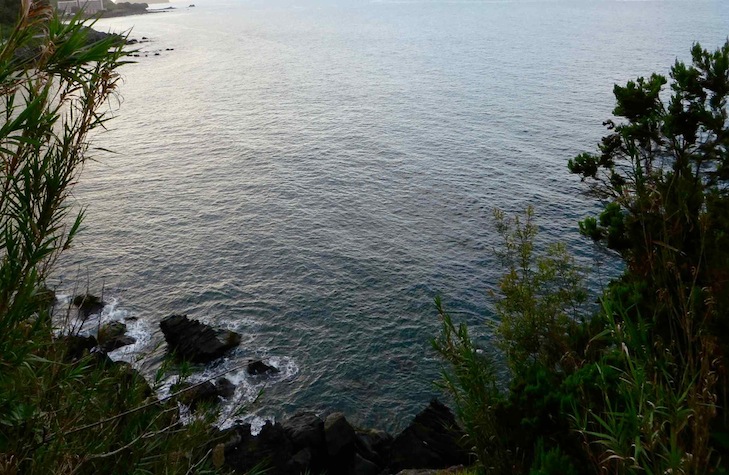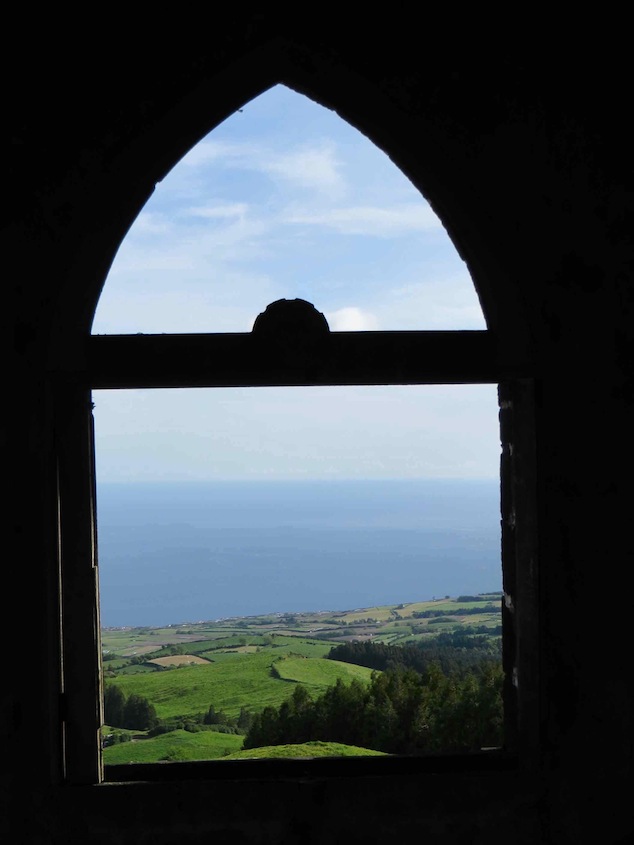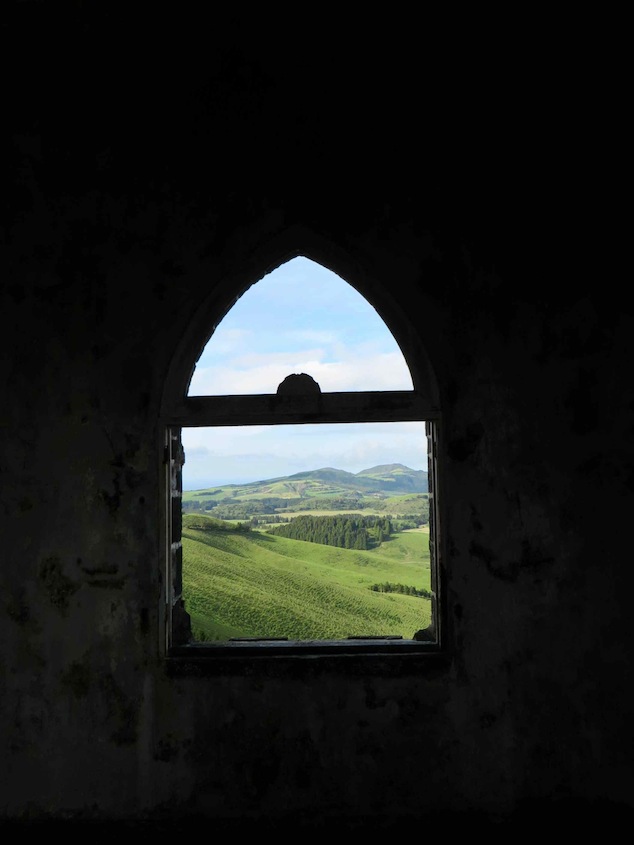 next day we took a flight to the Island of Faial.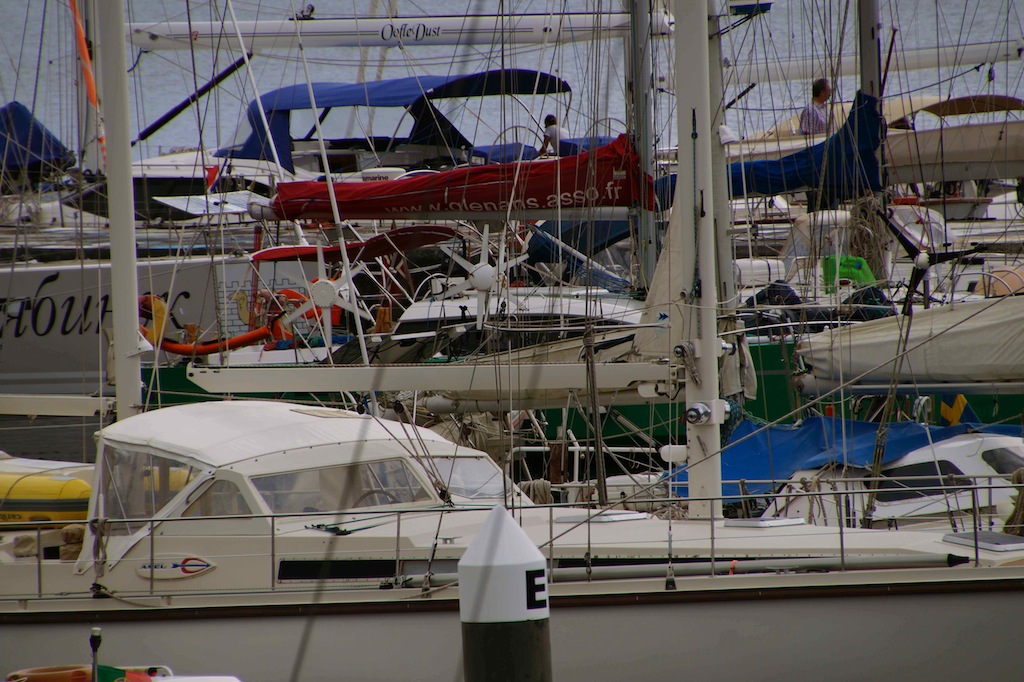 in downtown Horta a man called Peter presented himself quite flashy, as his name appeared on every other store sign..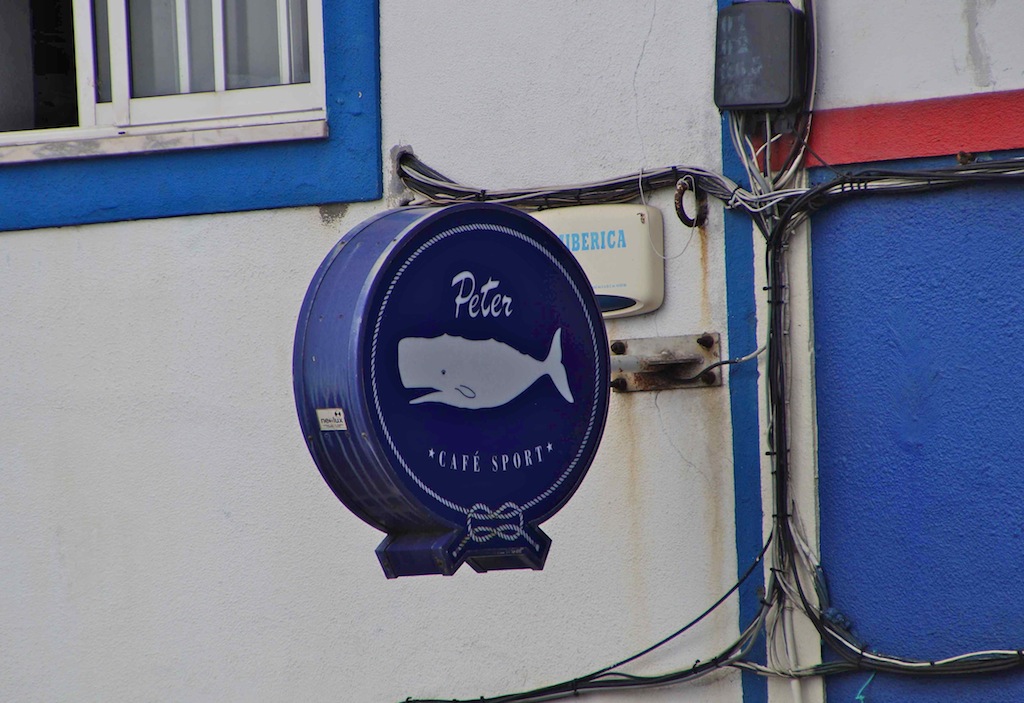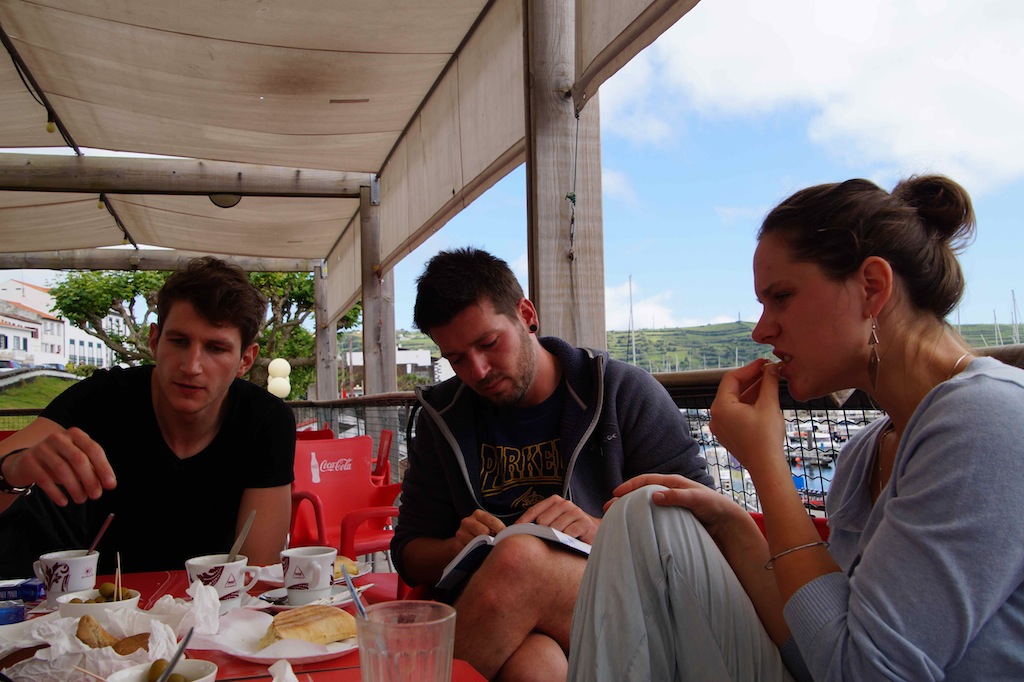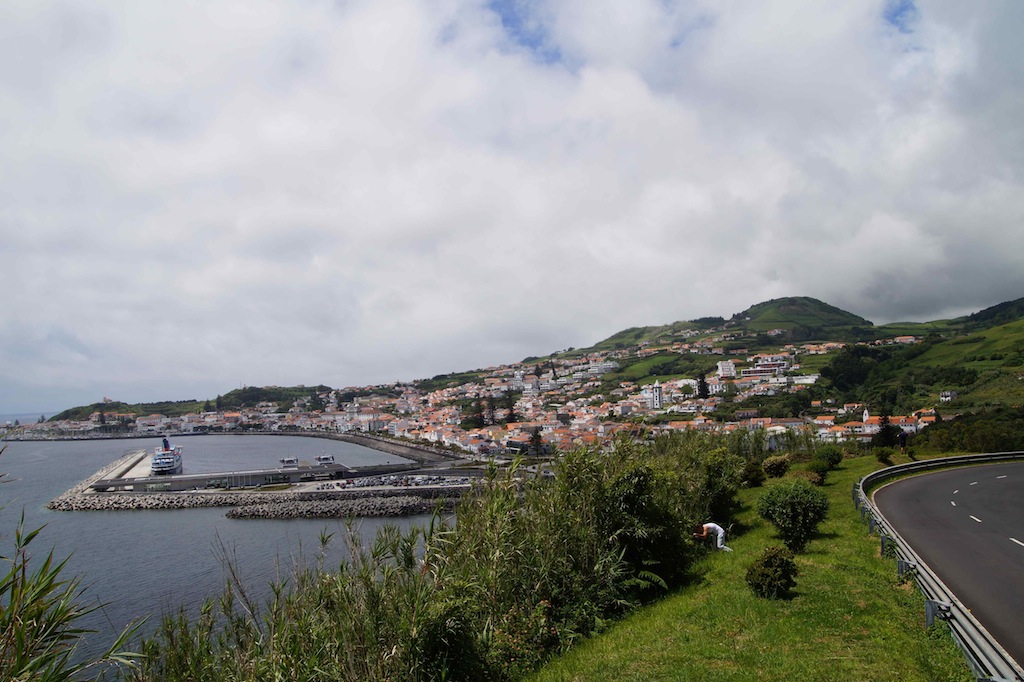 Horta..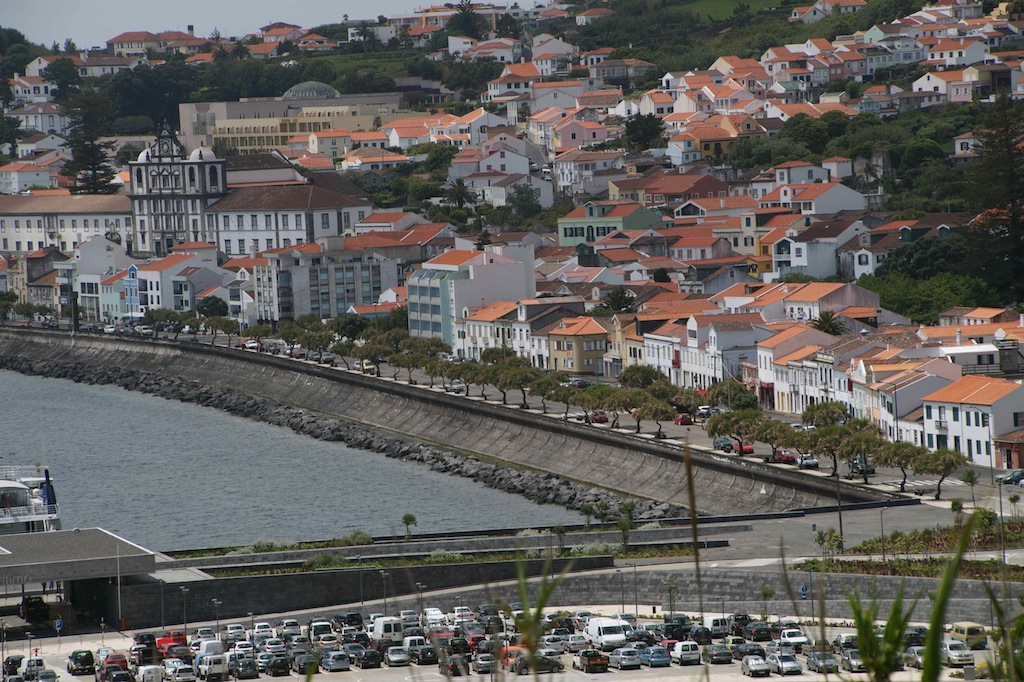 our first visit of the Caldeira de Faial- due to the thick fog we decided to take the walk around to another day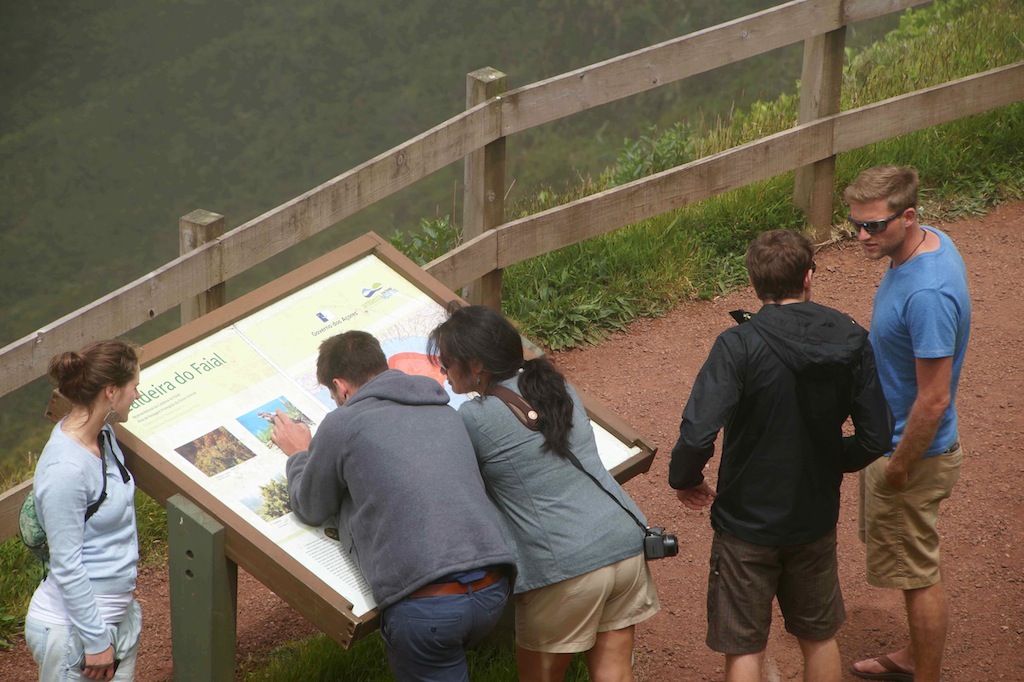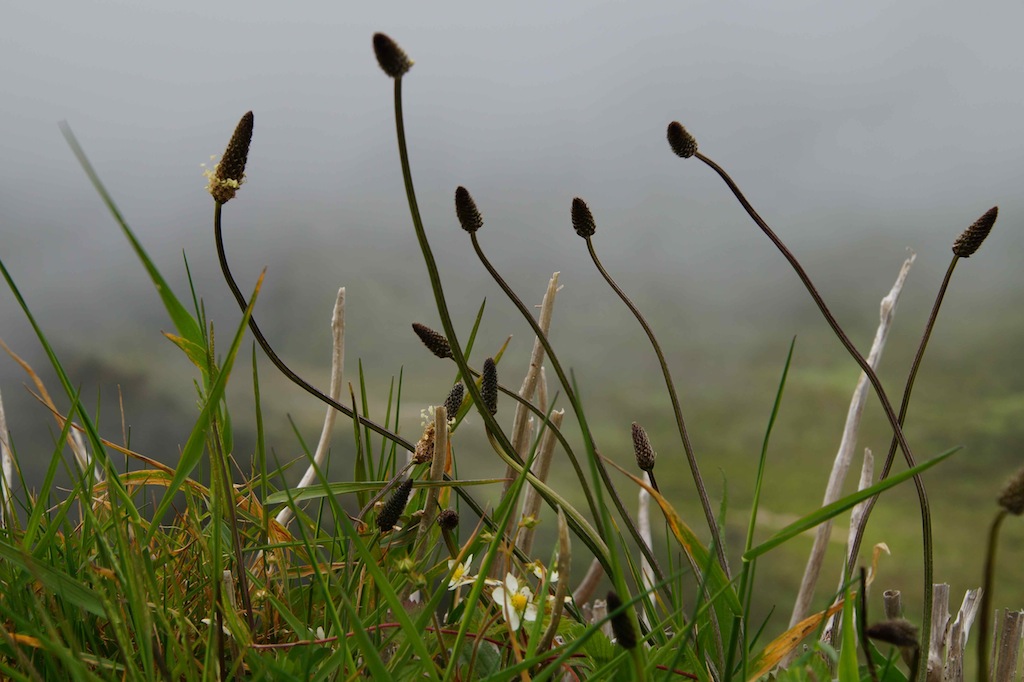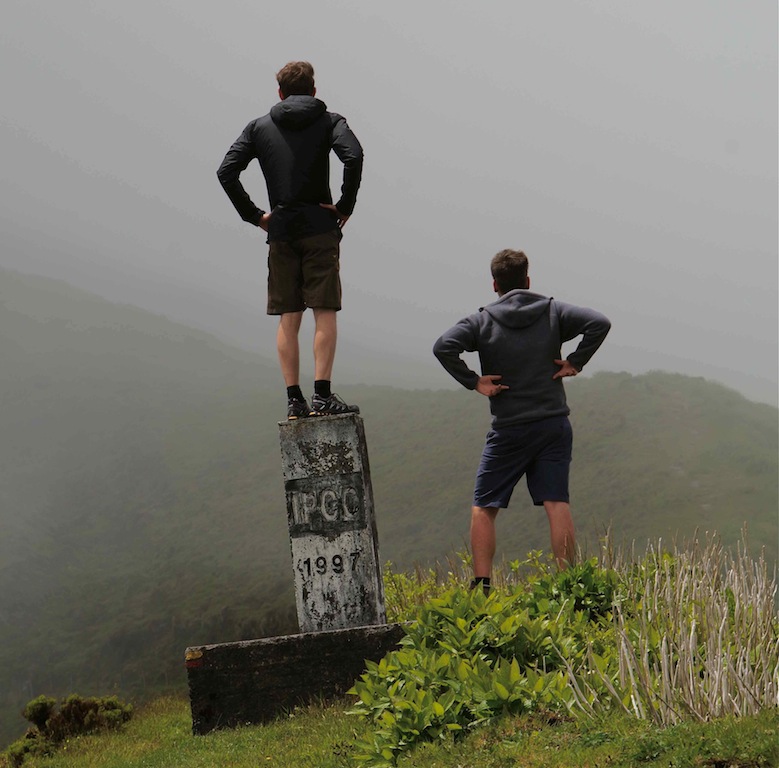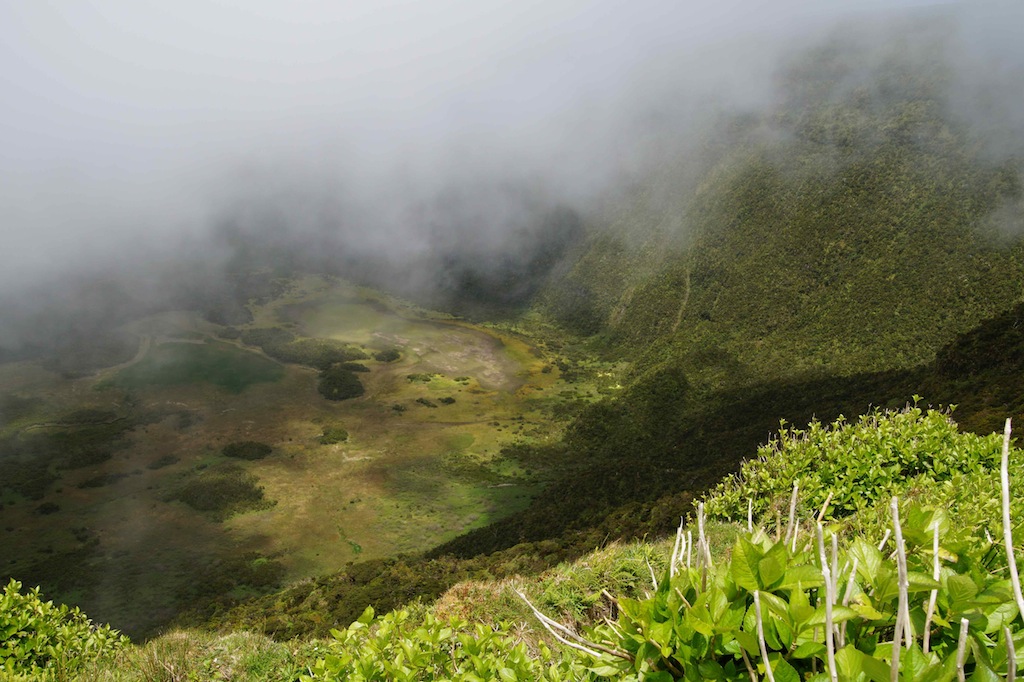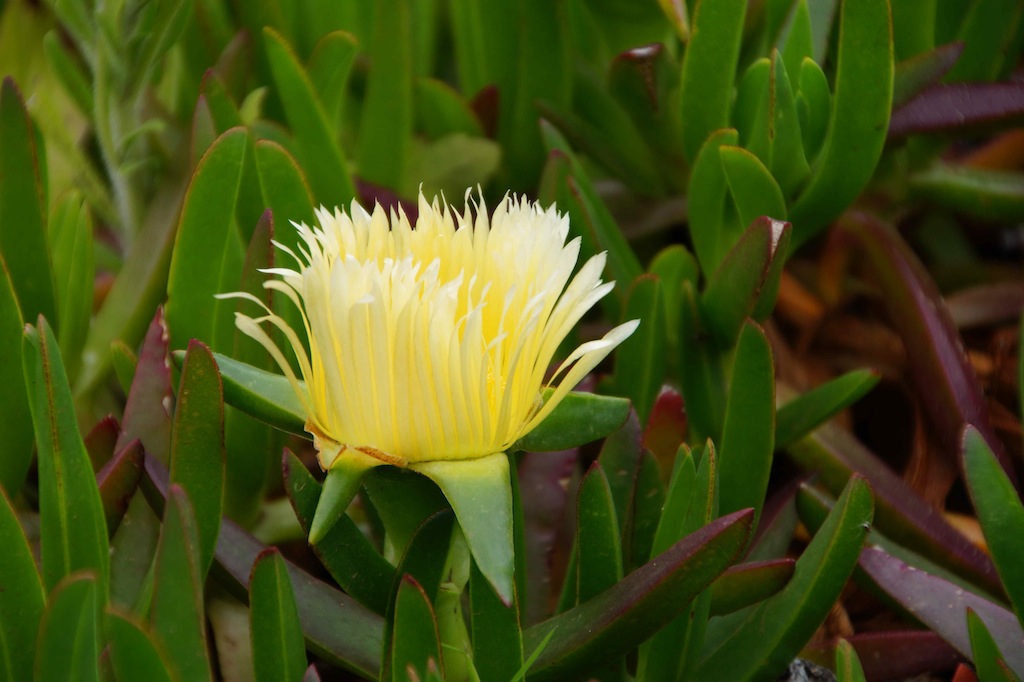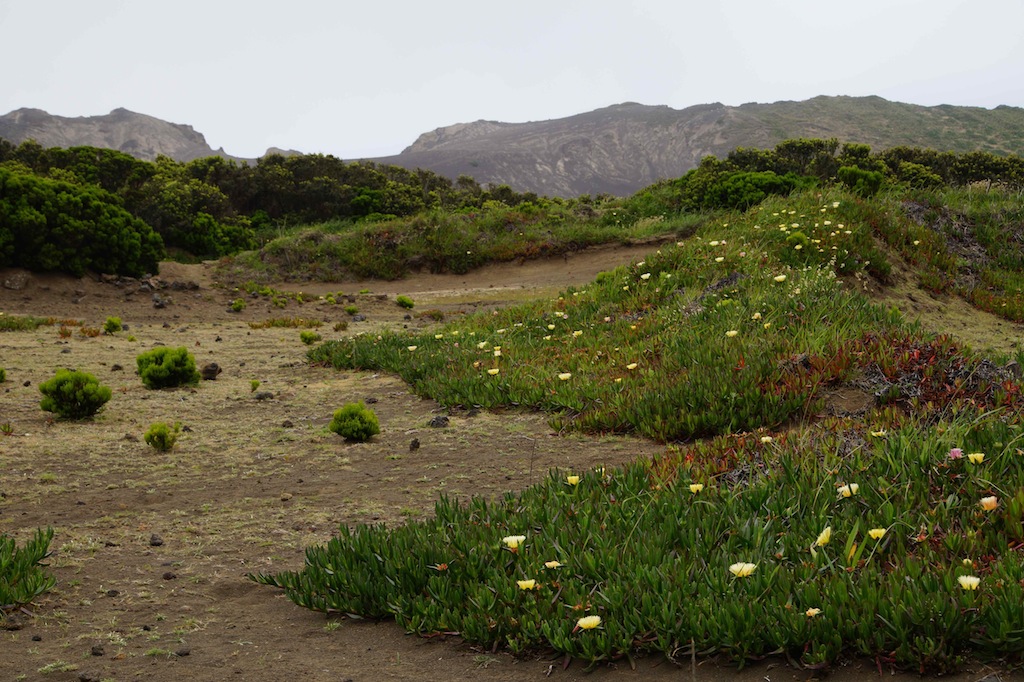 Ponta dos Capelinhos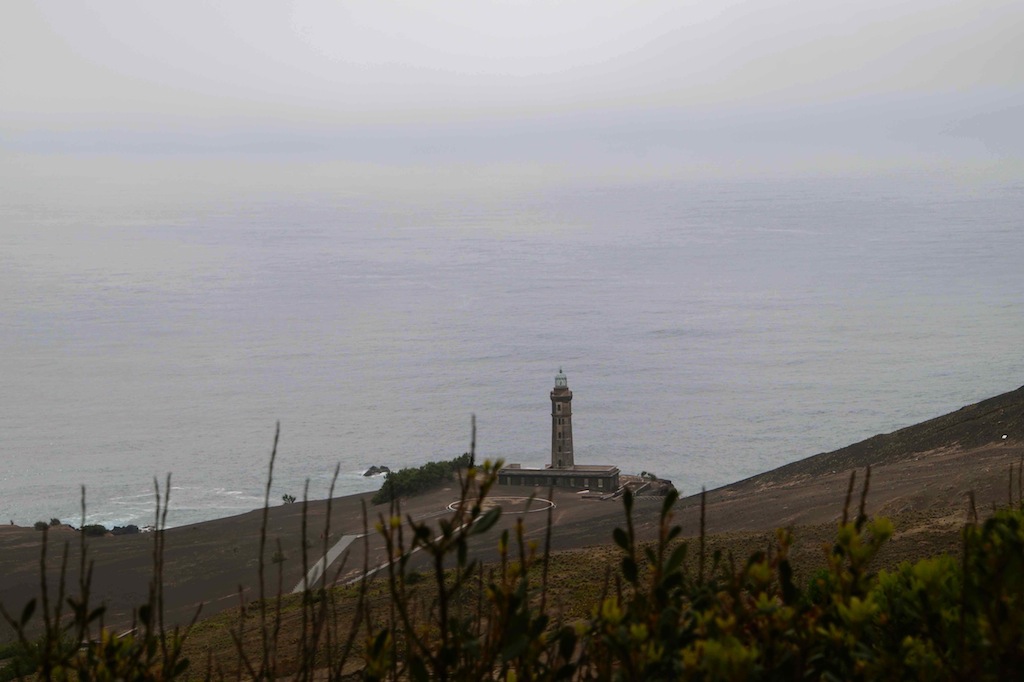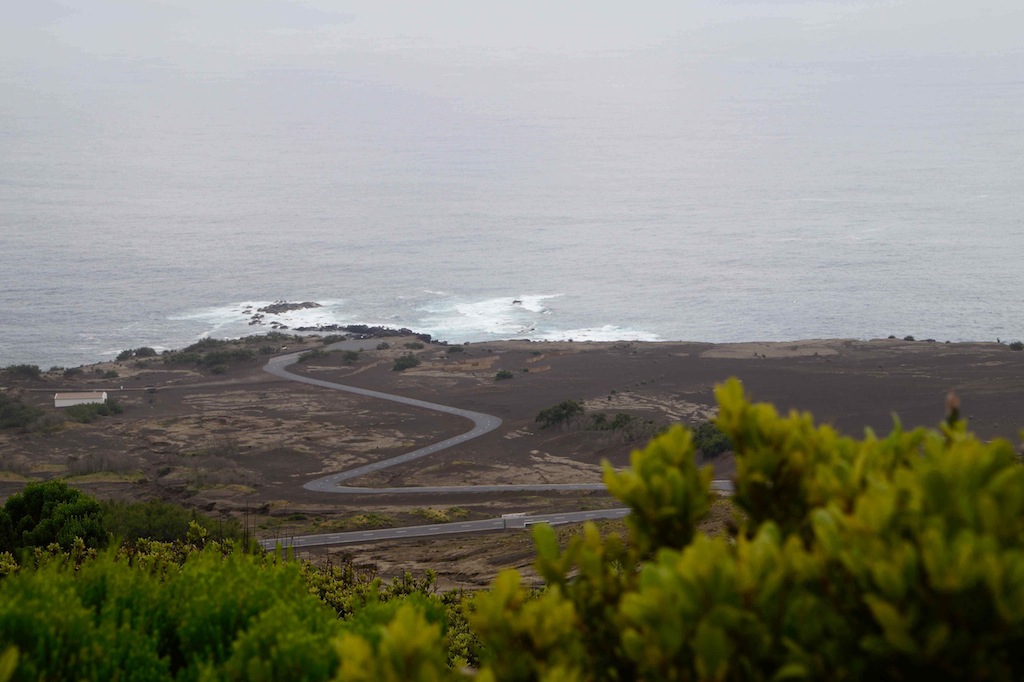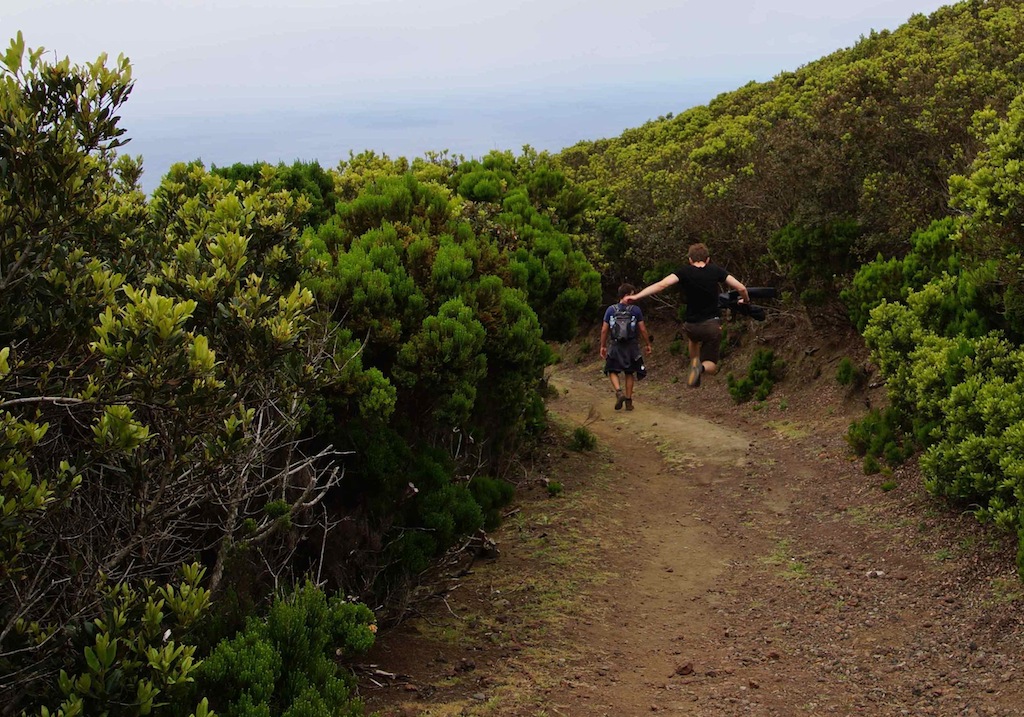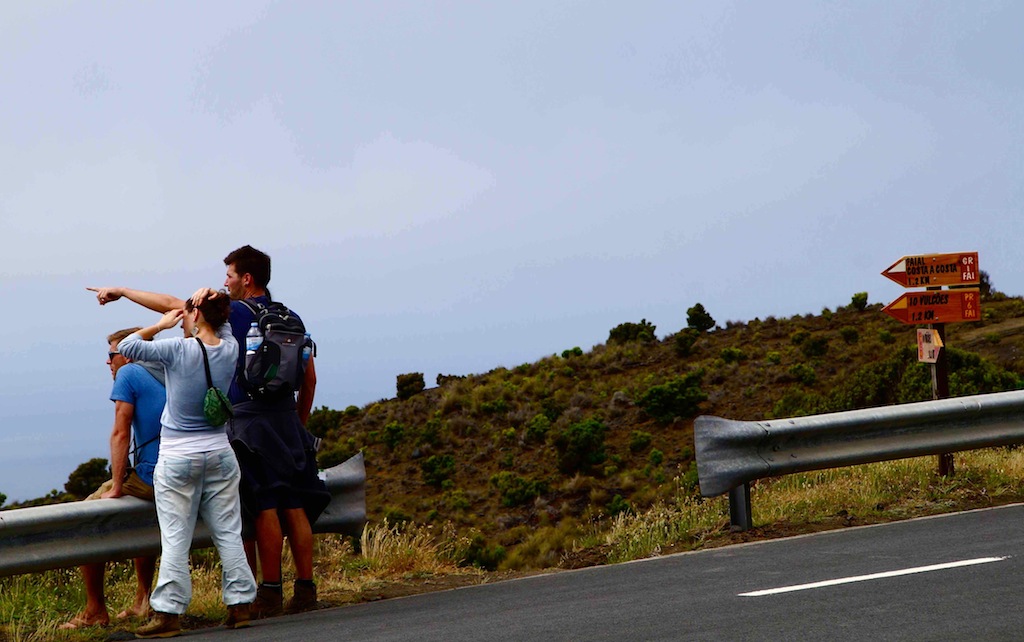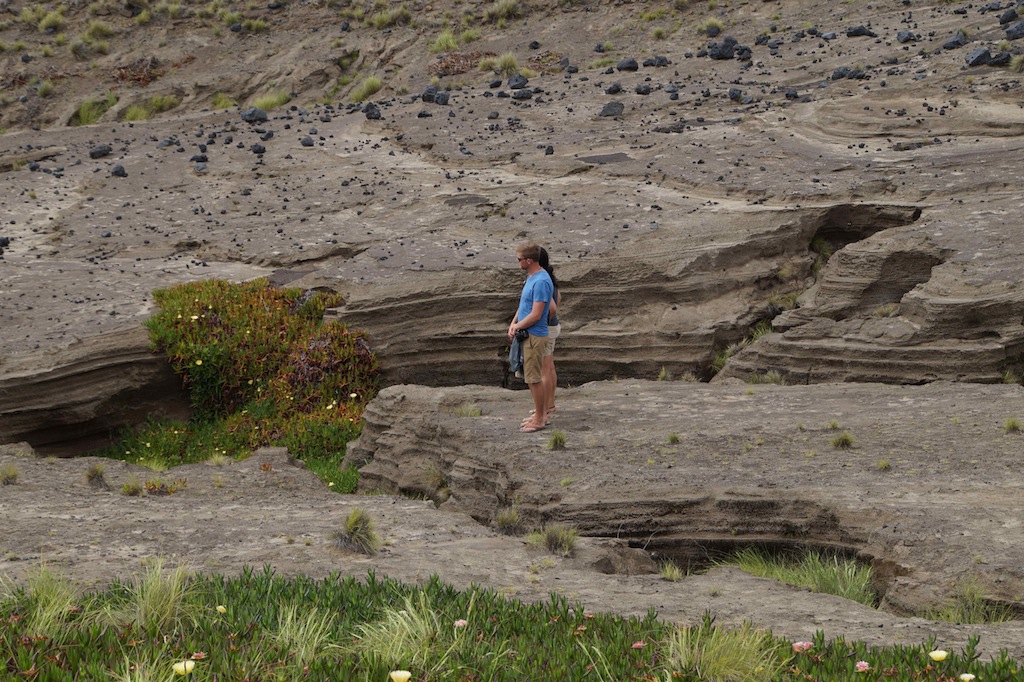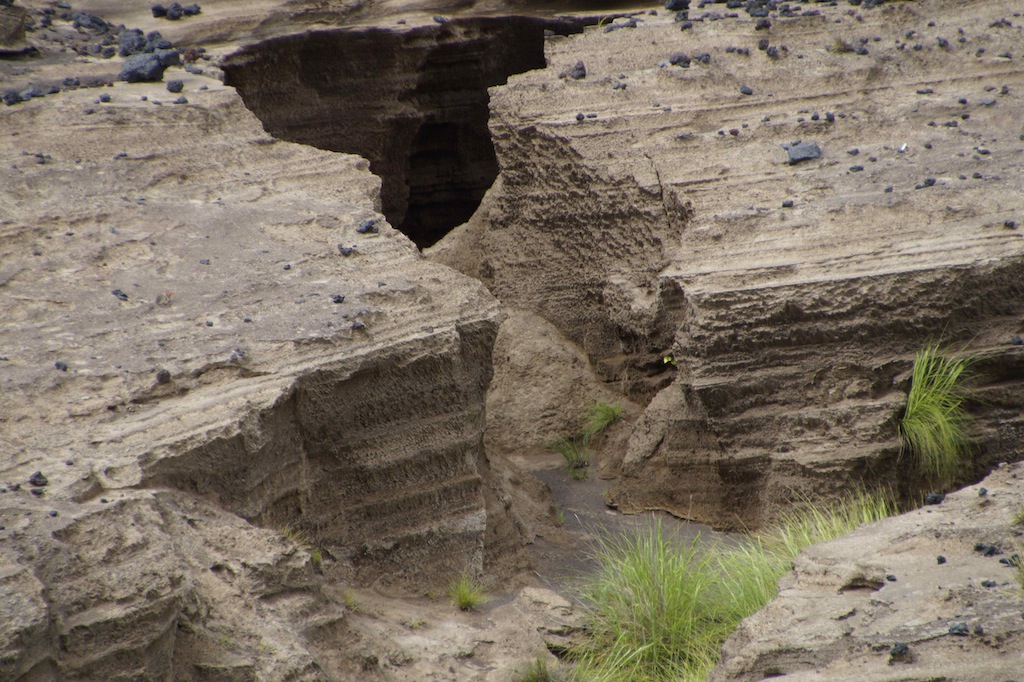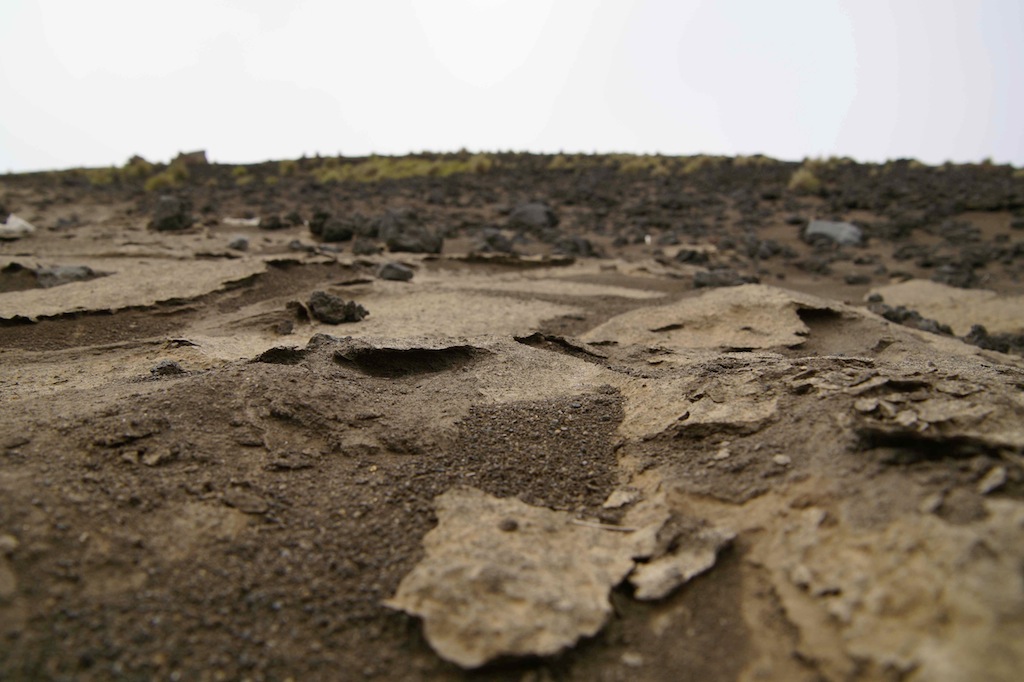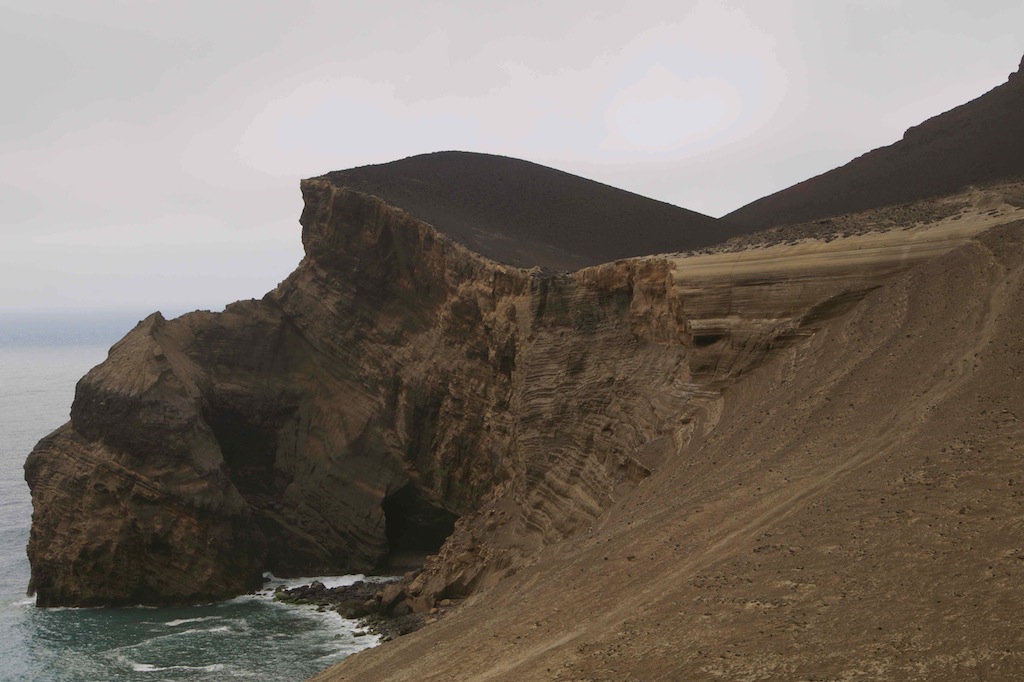 crime scene??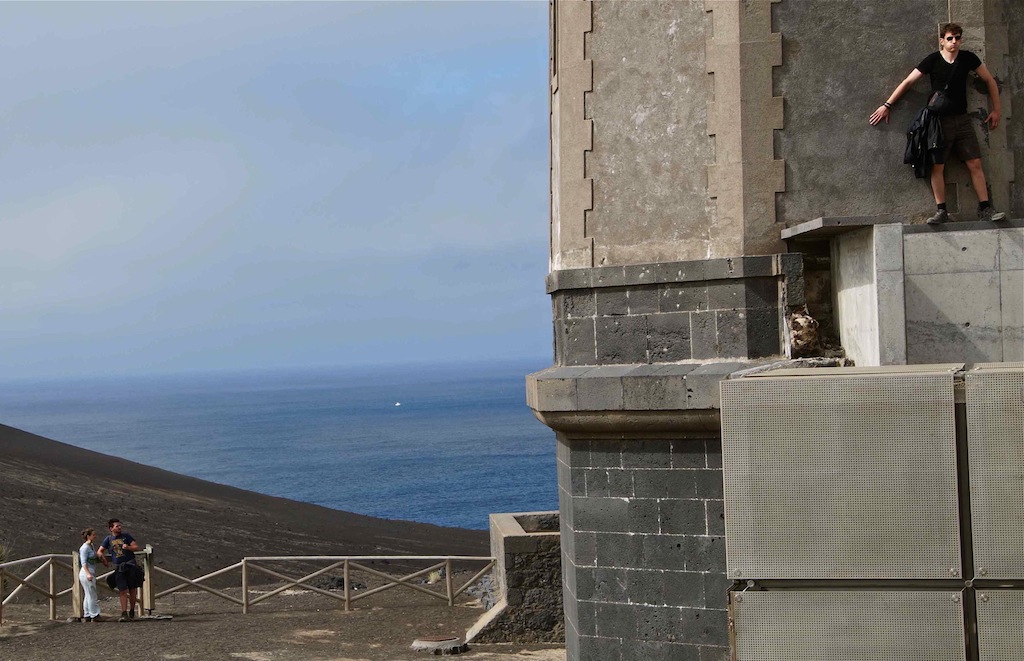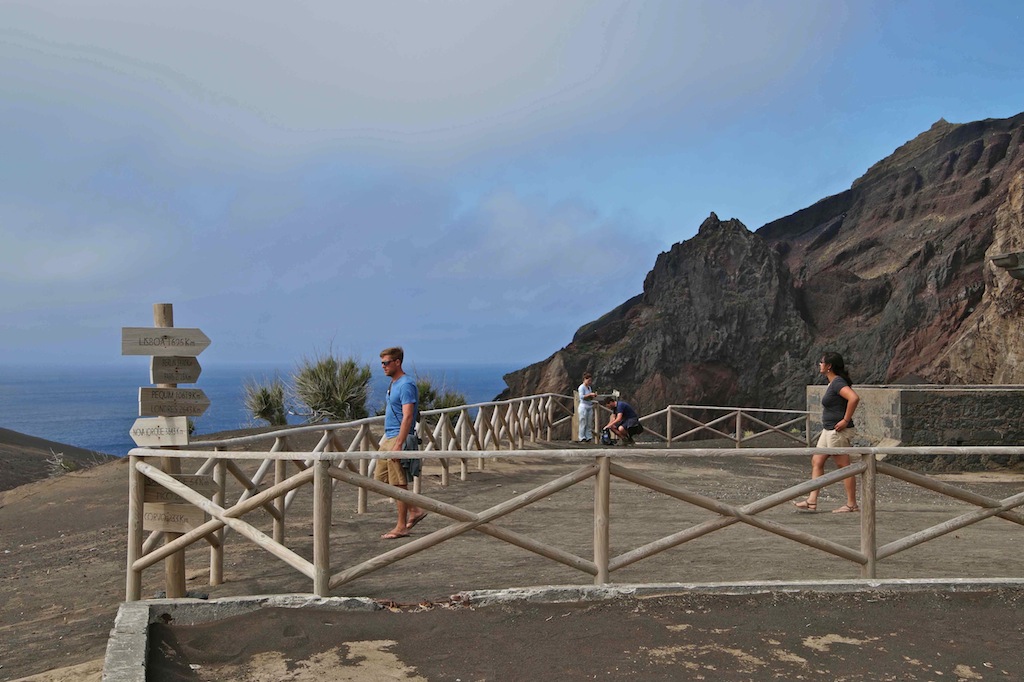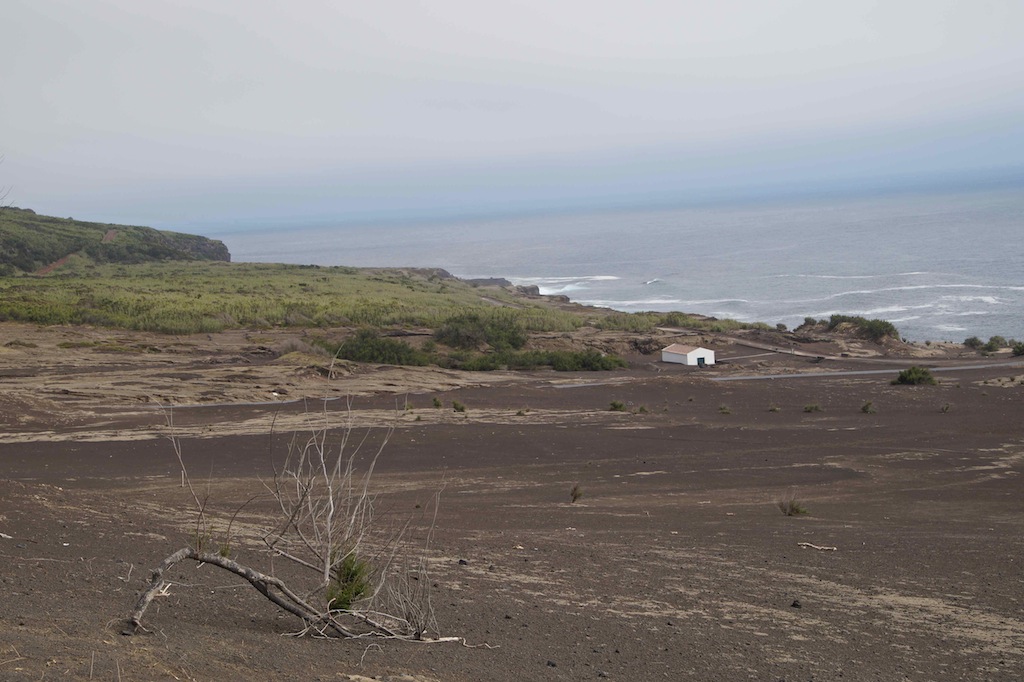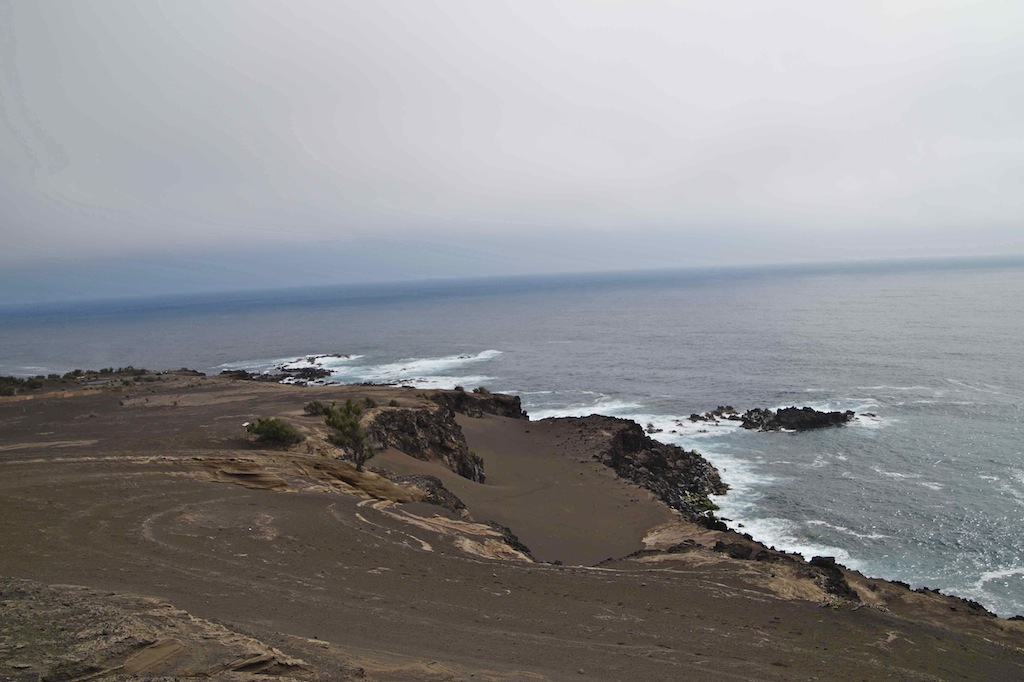 View of Pico Mountain on the Island of Pico- Portugal's biggest mountain (2???m above sea level, some 6ooom below)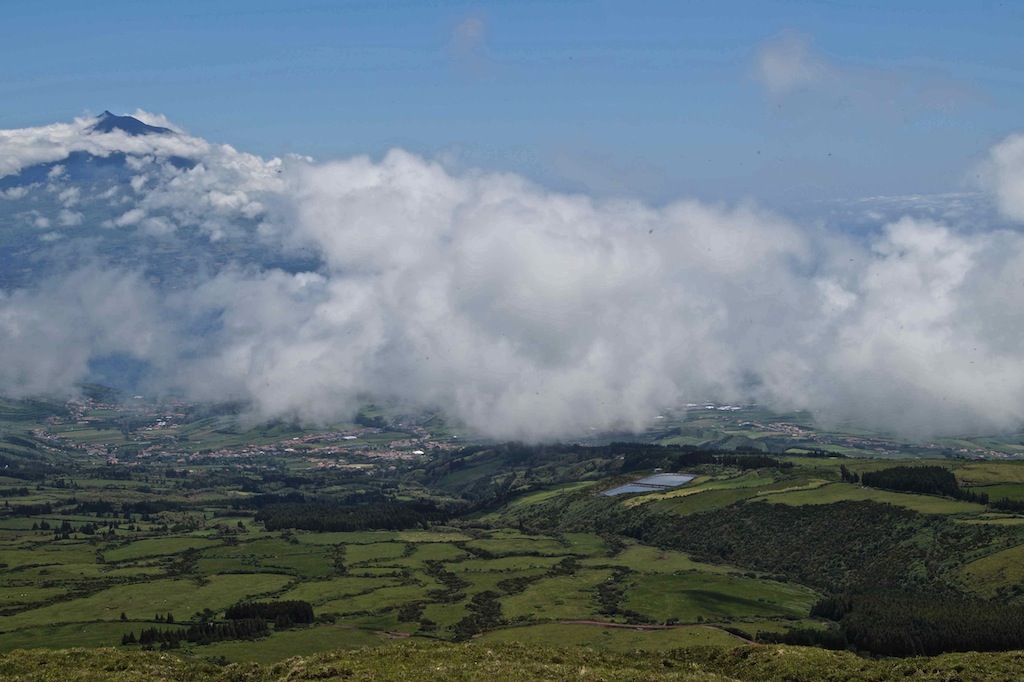 second try to walk around the Caldeira- this time no fog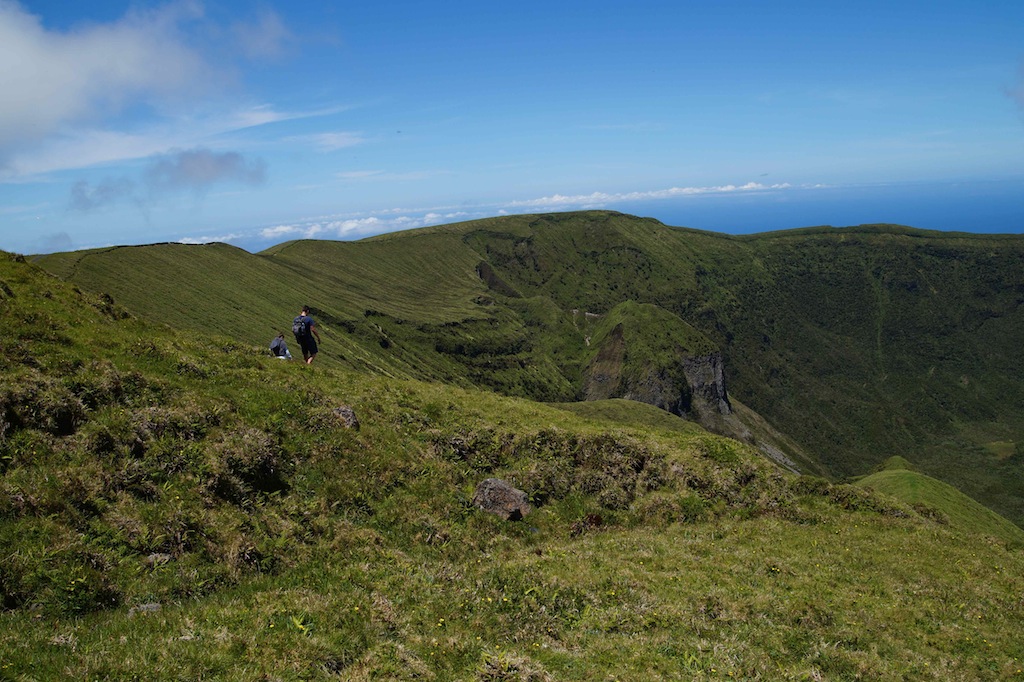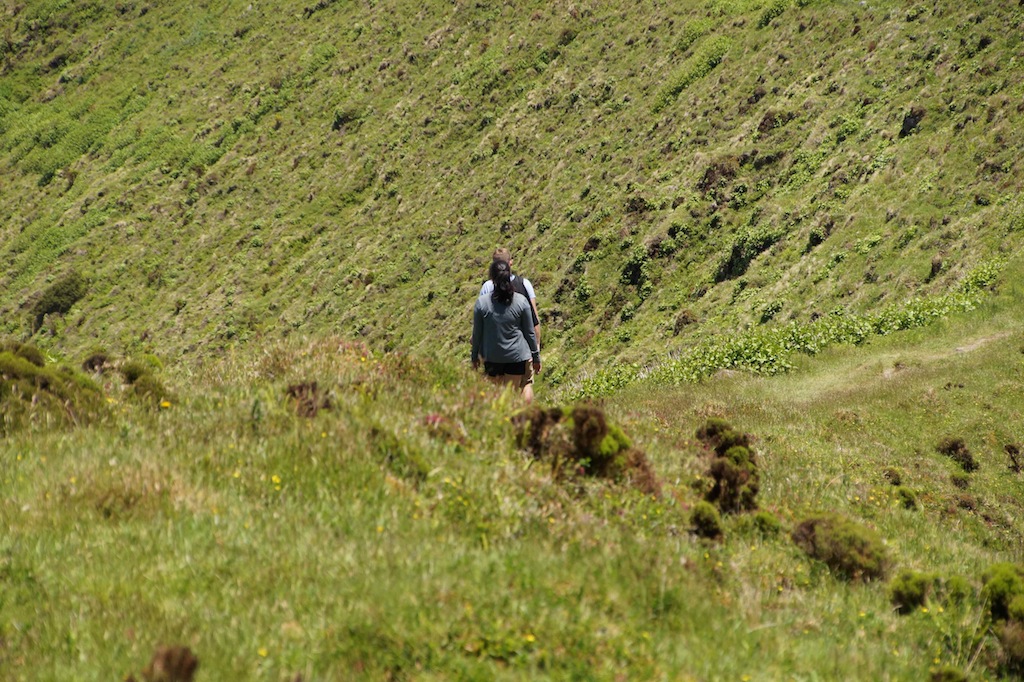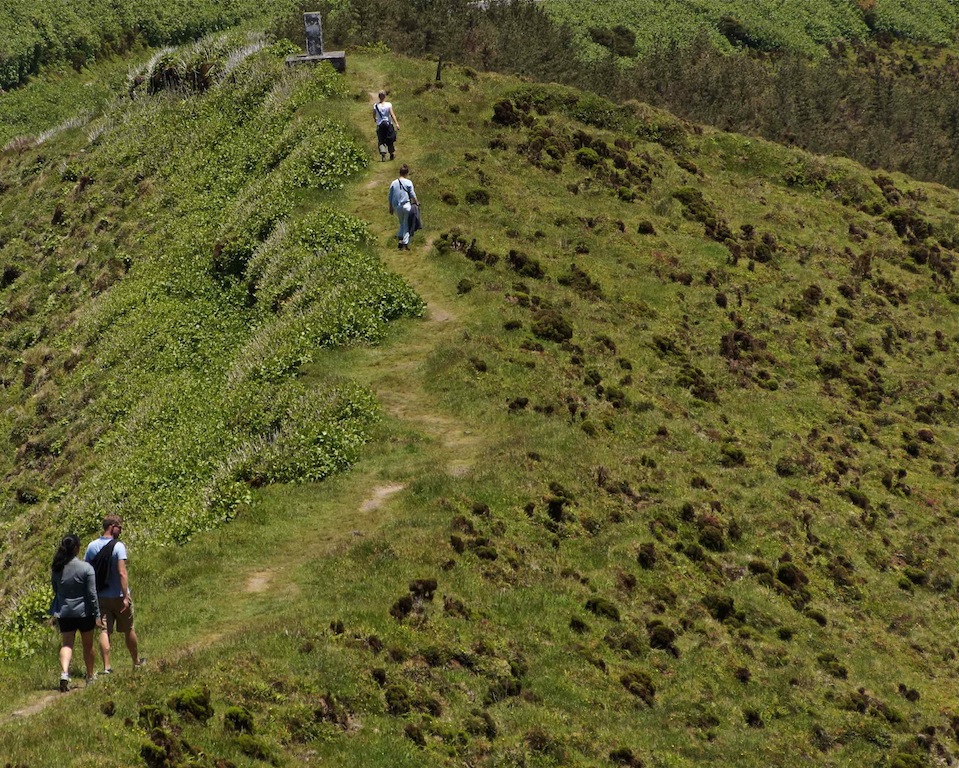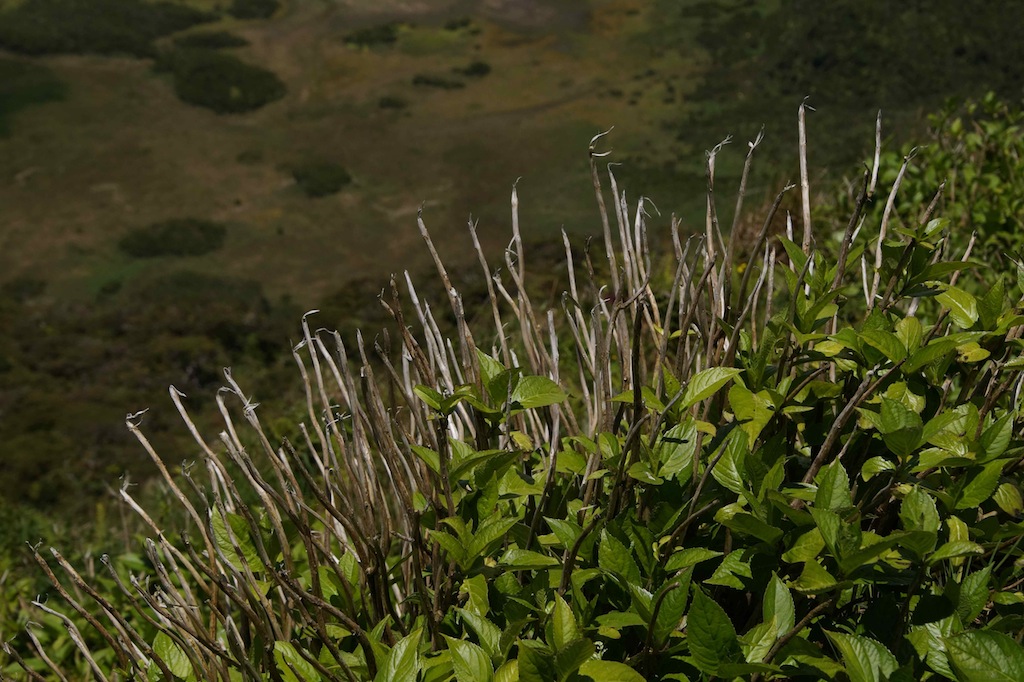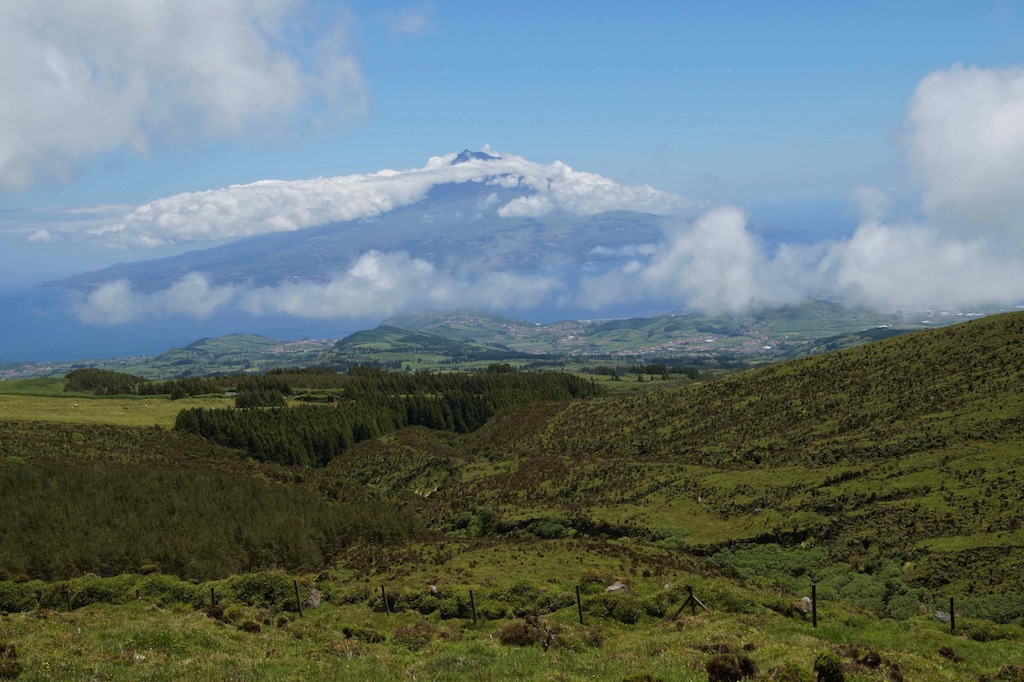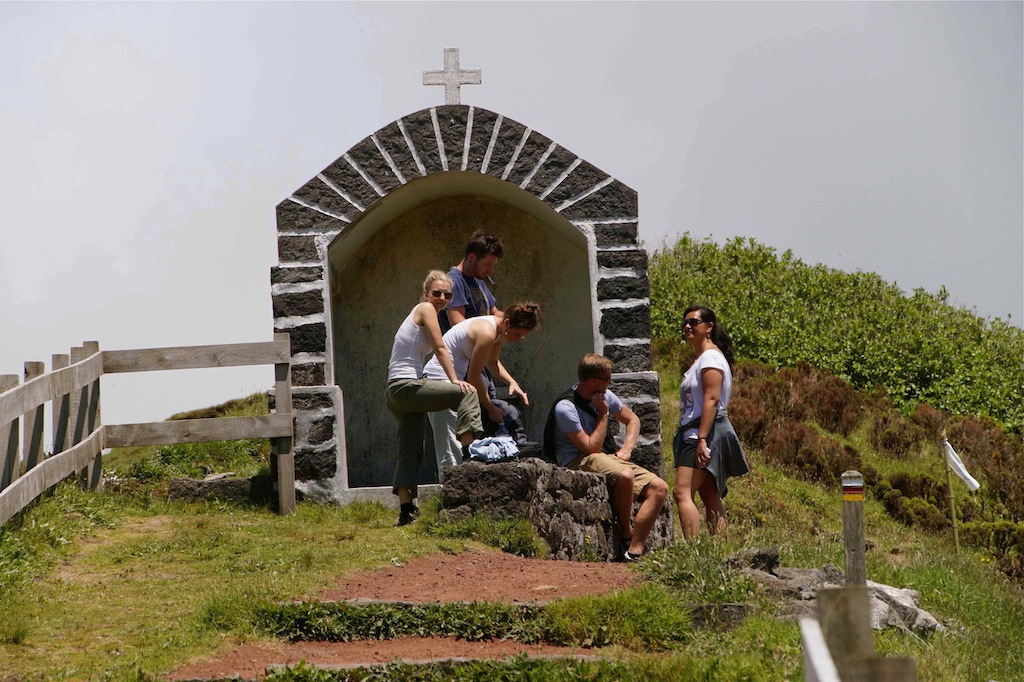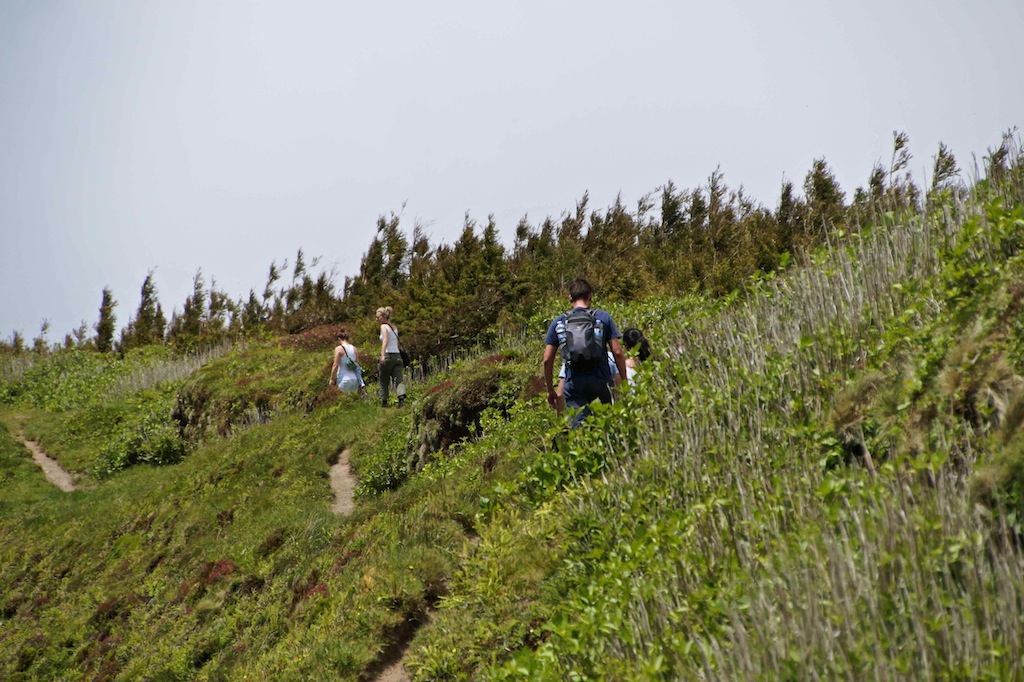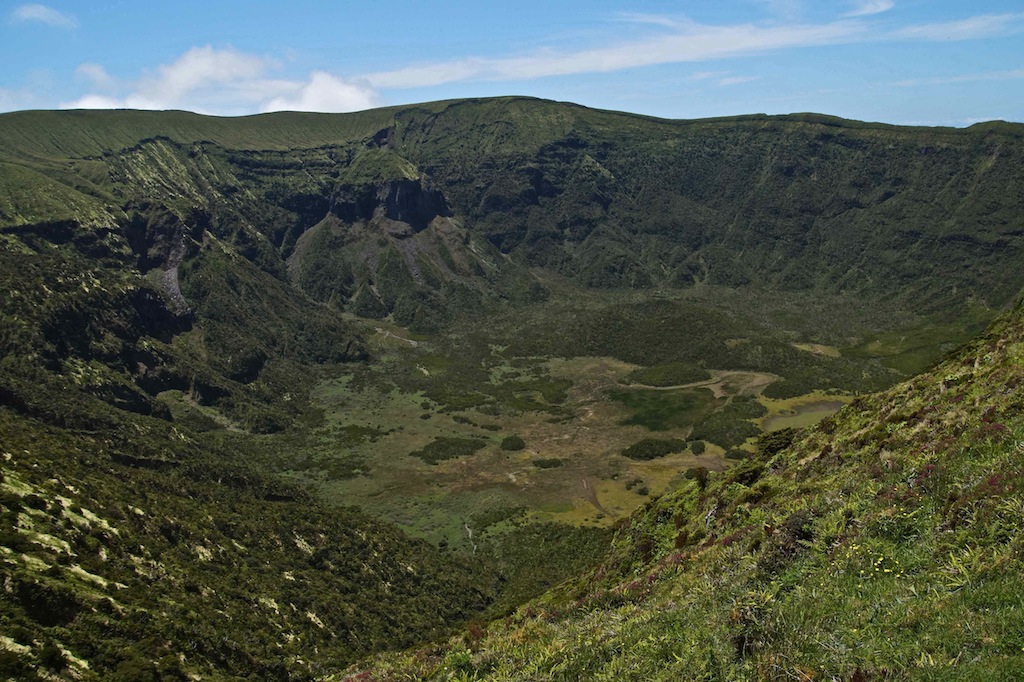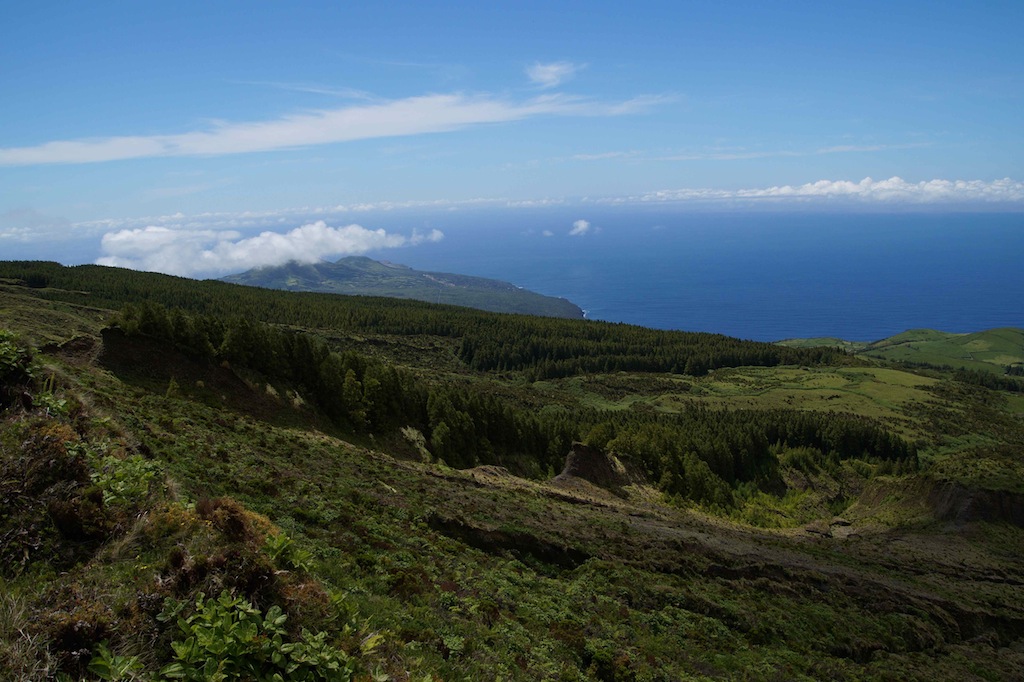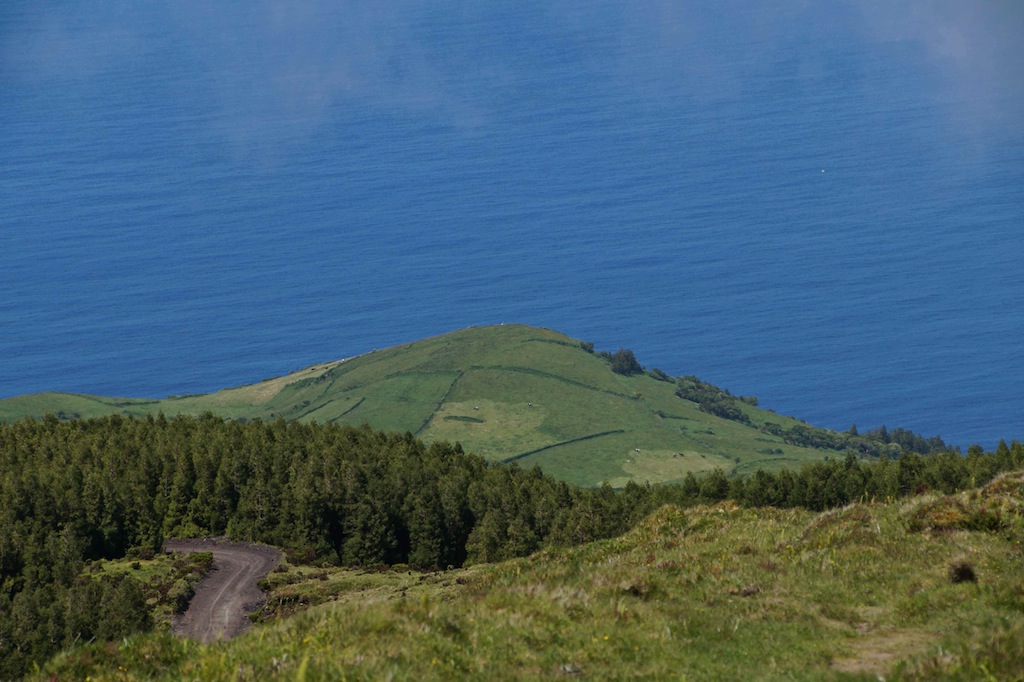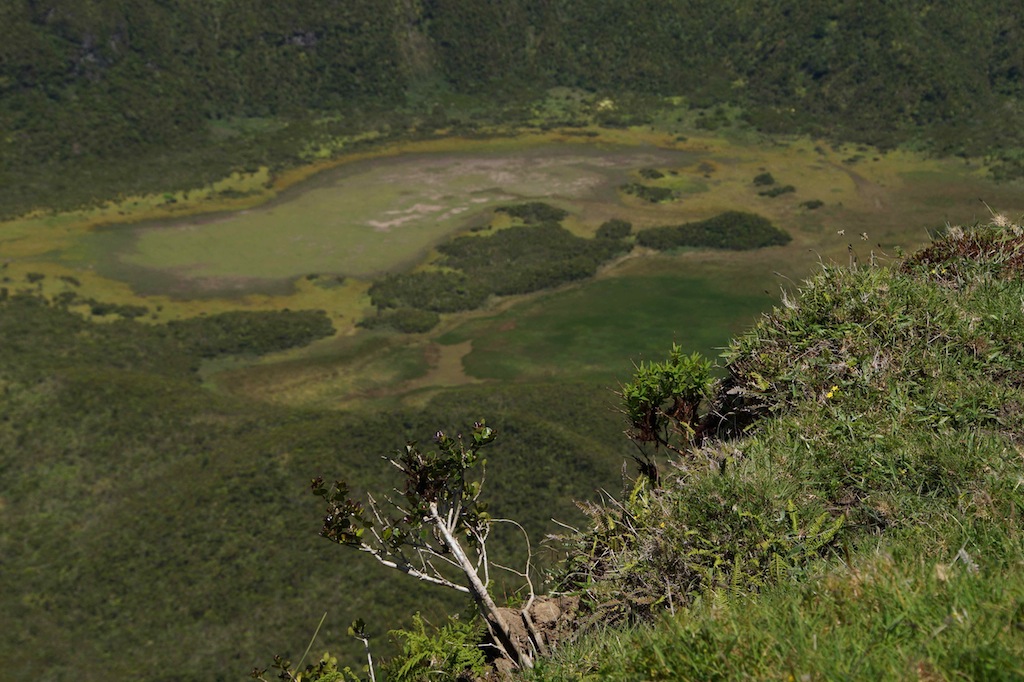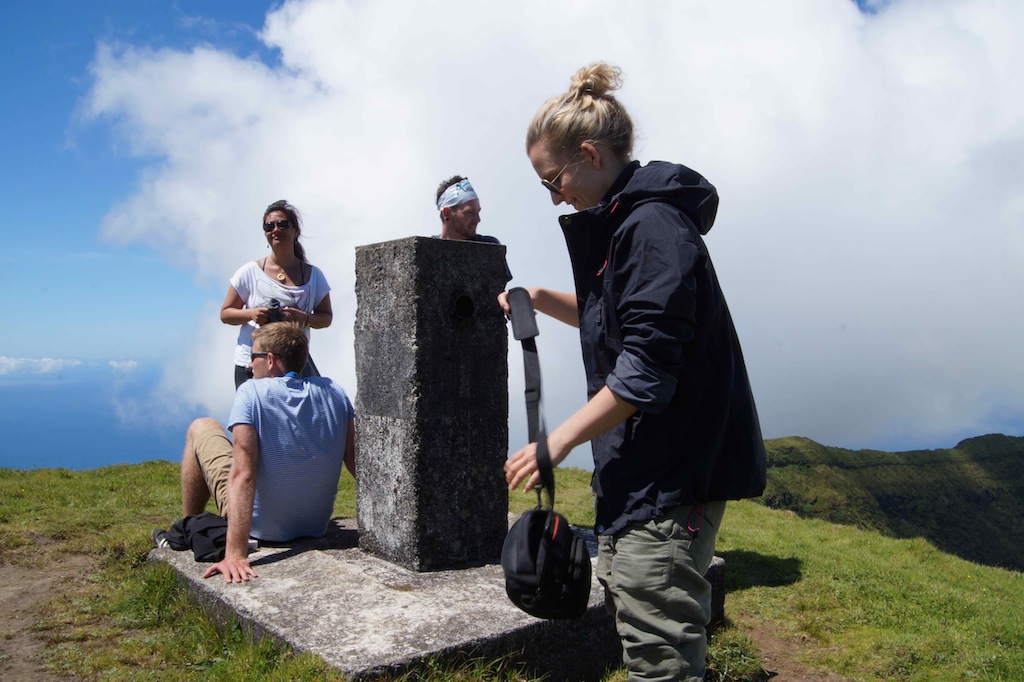 back in Port Horta with a beautiful of Pico Mountain to look at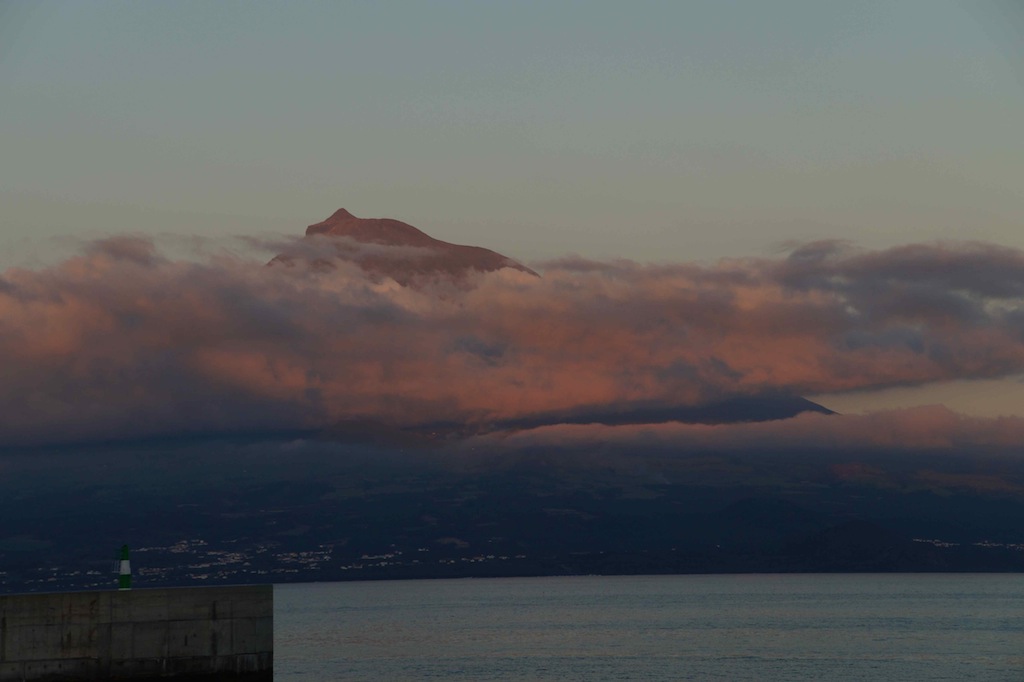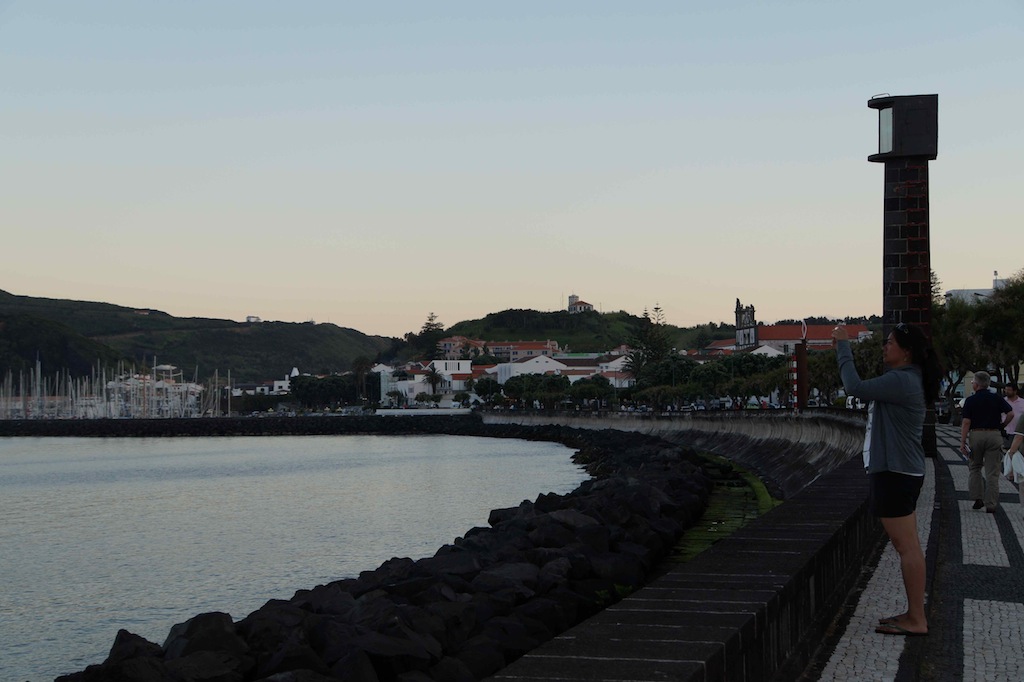 As a tradition, sailors anchoring at Horta paint emblem-like pictures at the quay walls..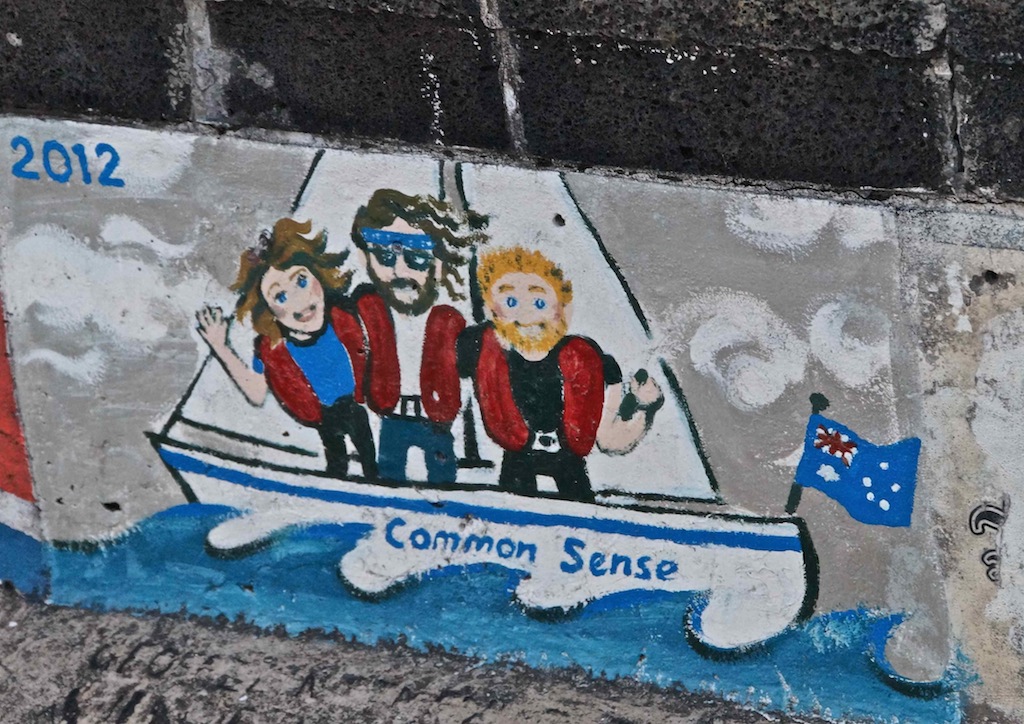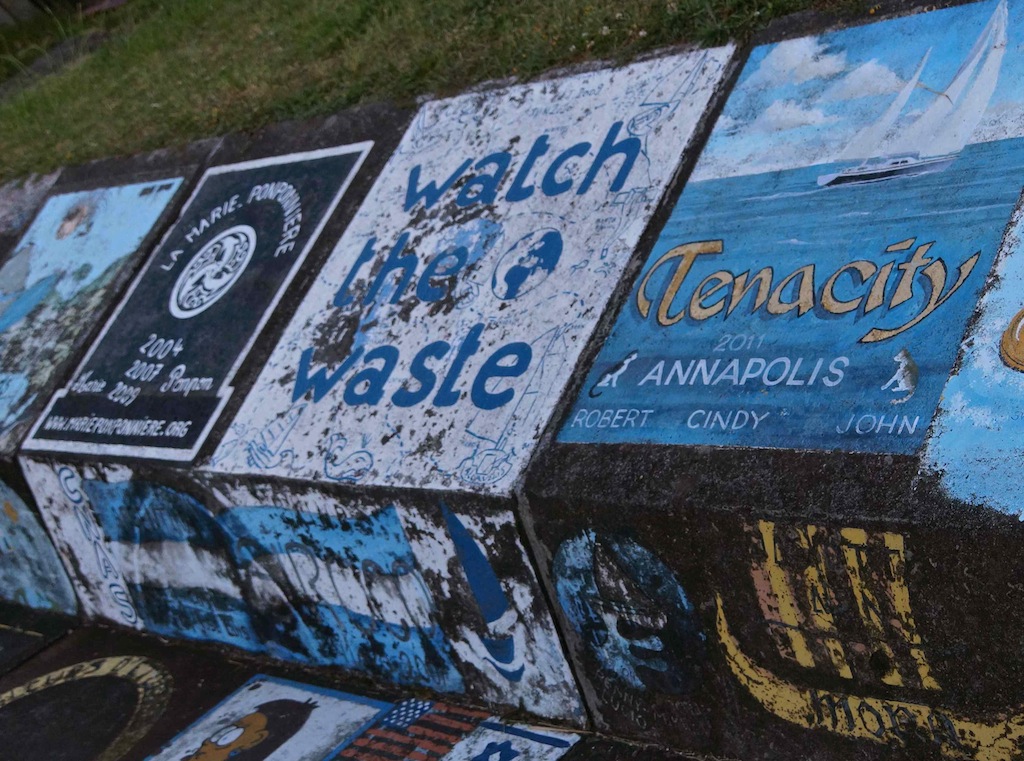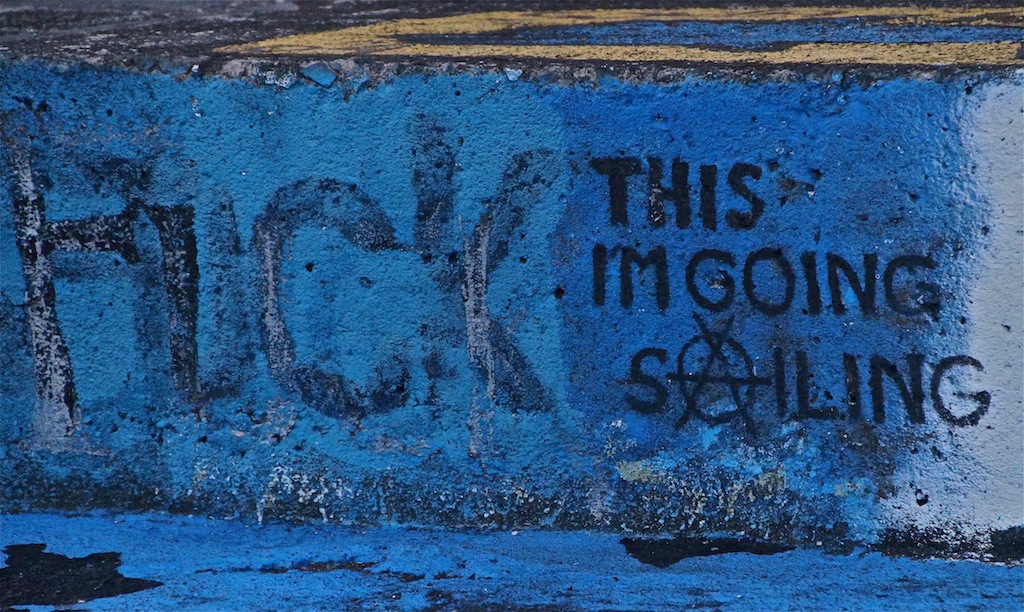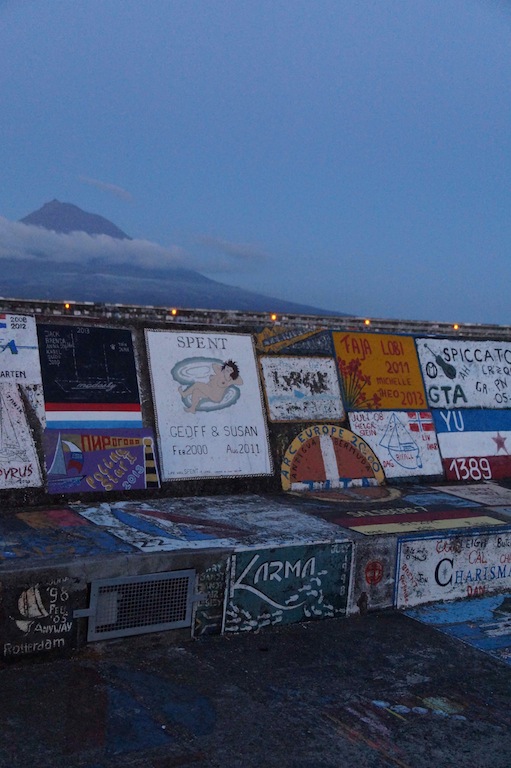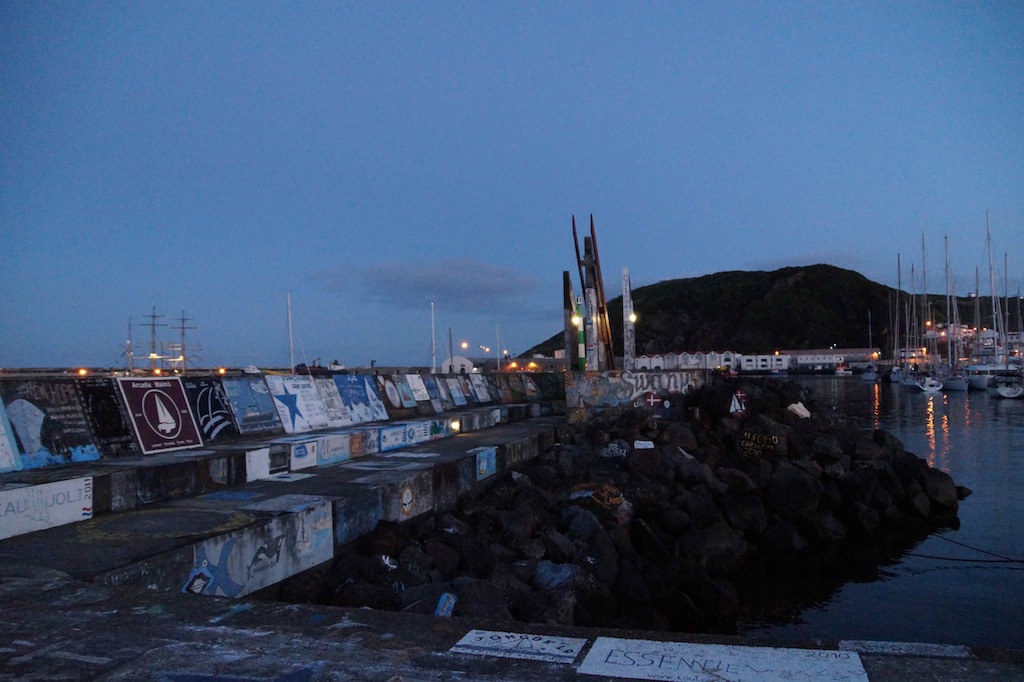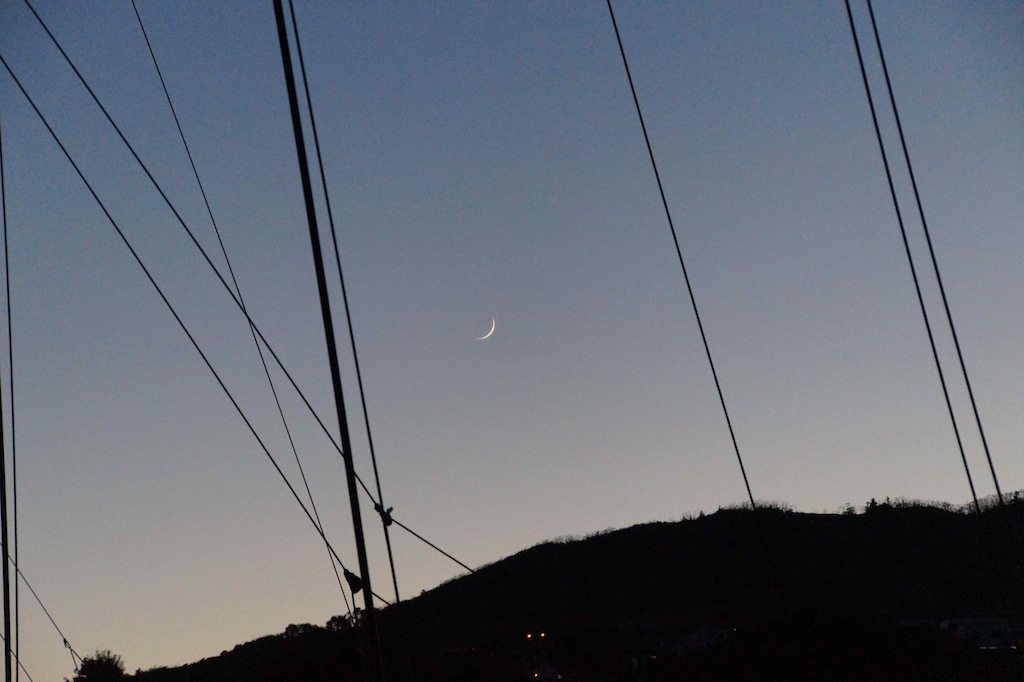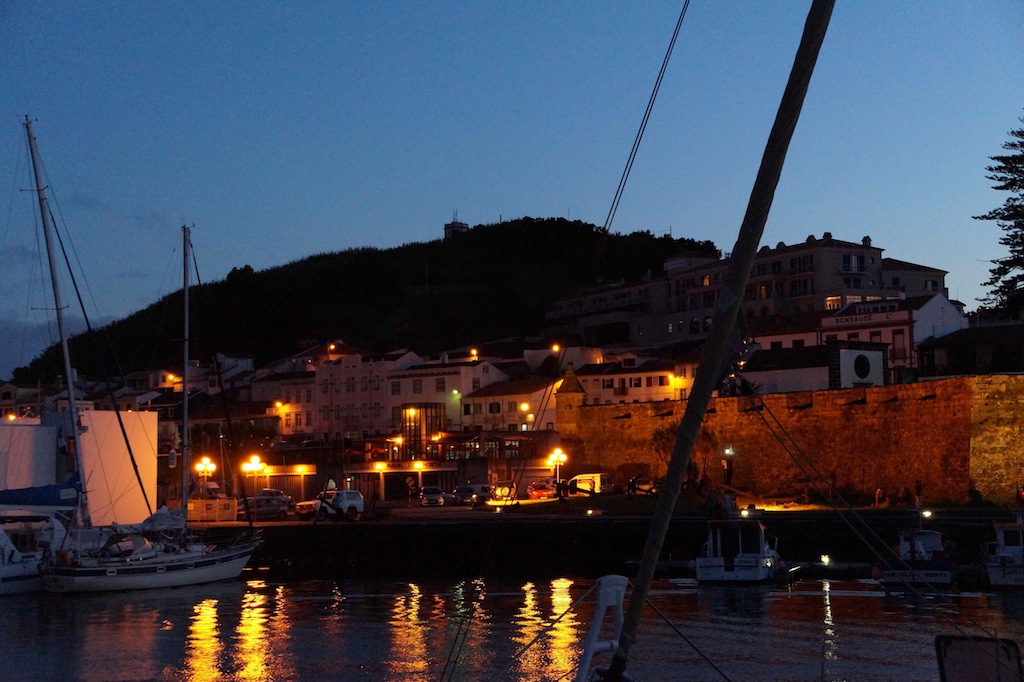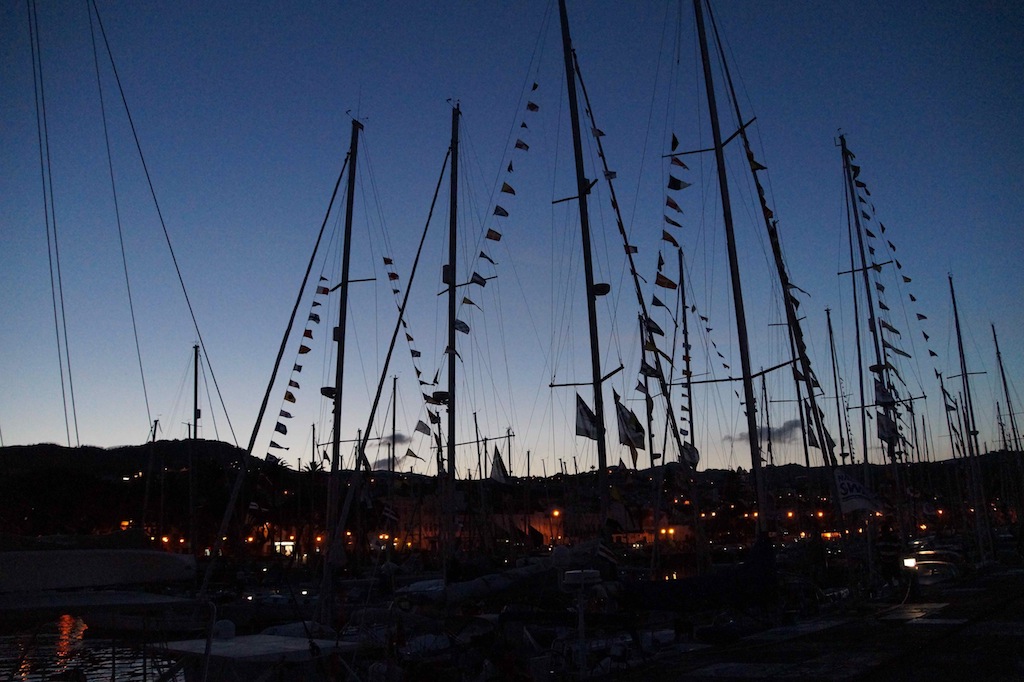 bye bye Faial..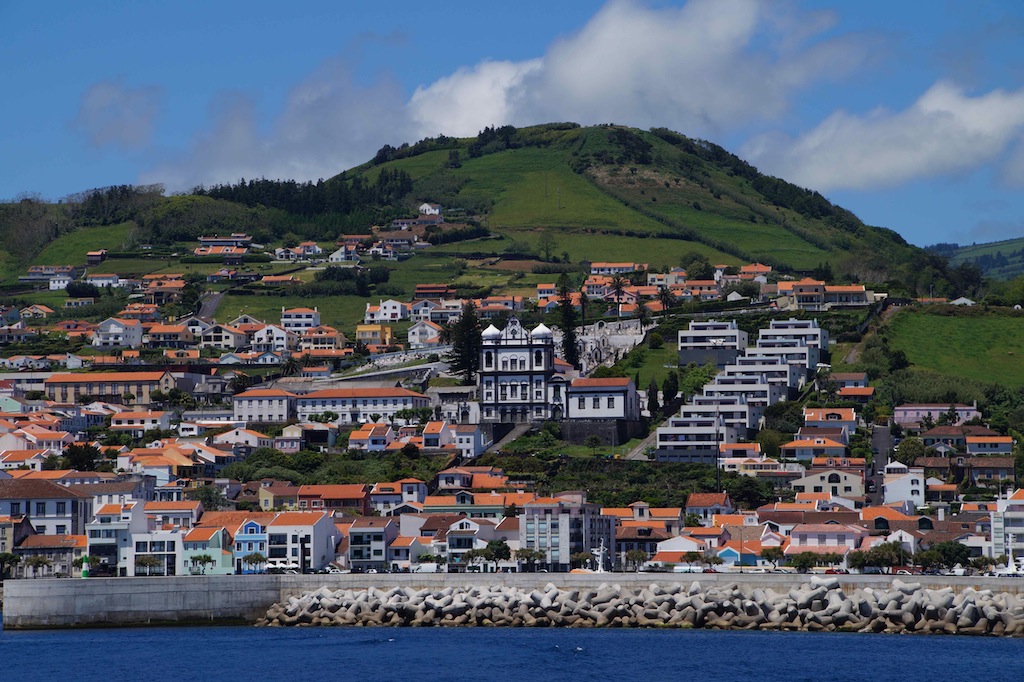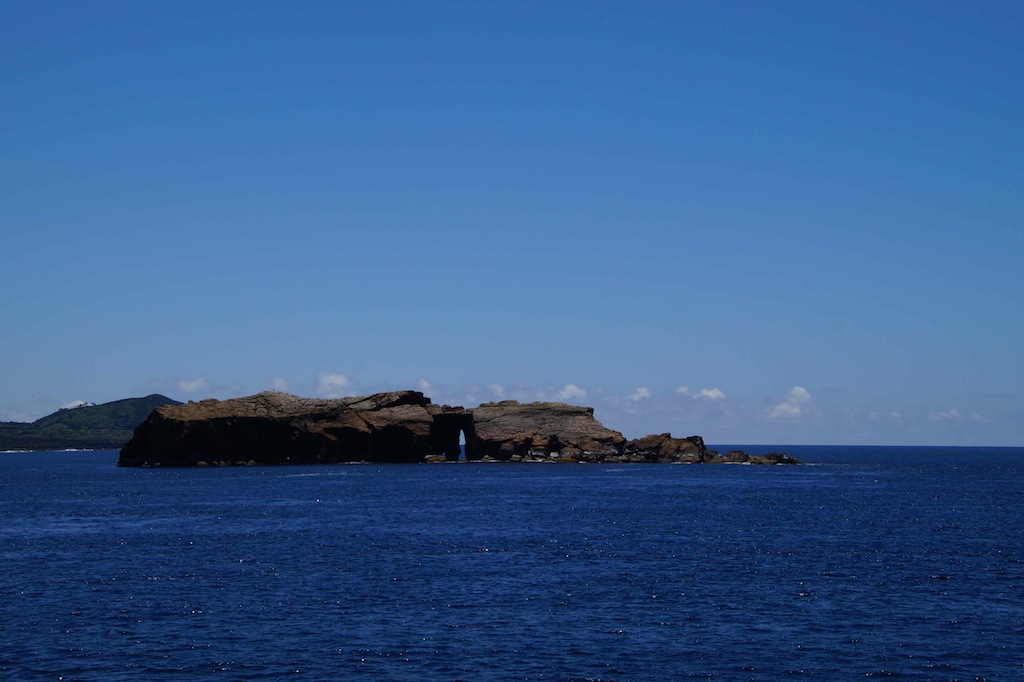 ..Hello Pico..!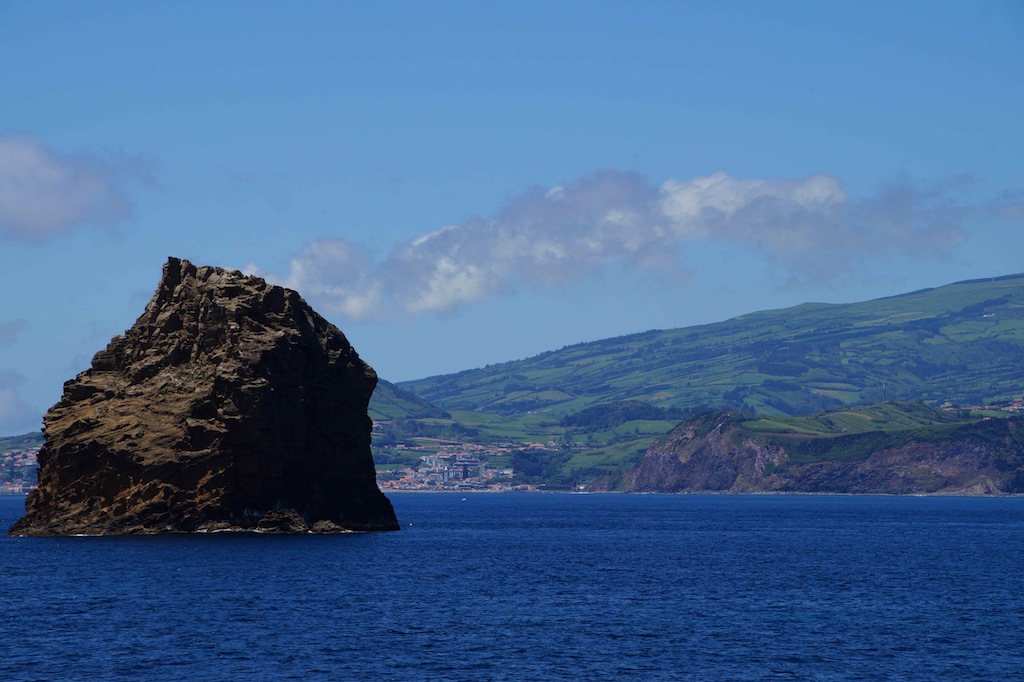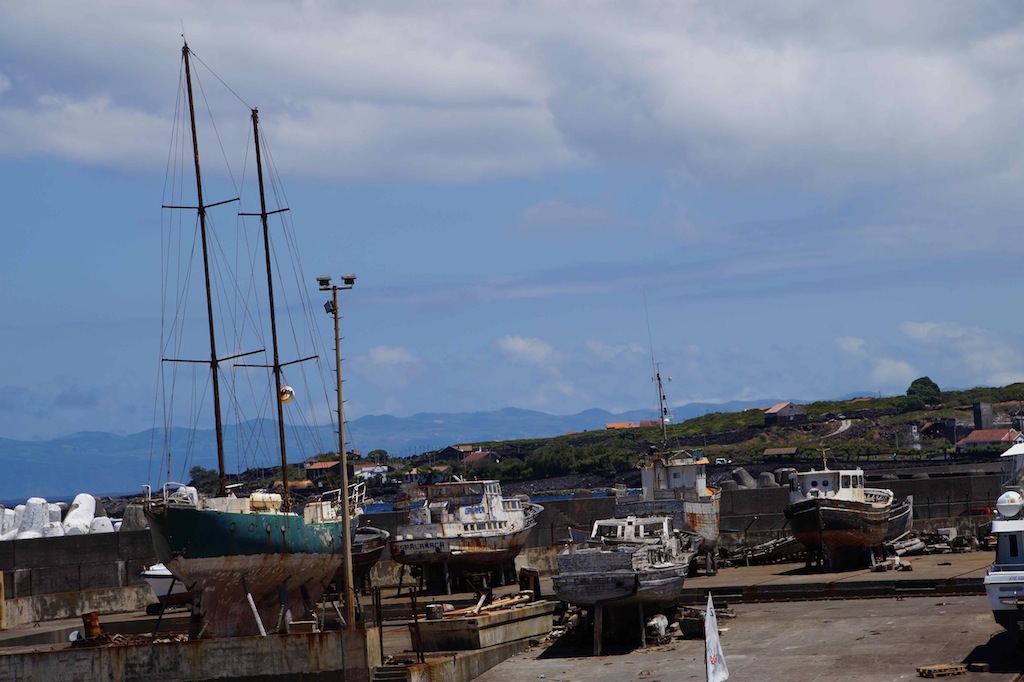 Port of Madalena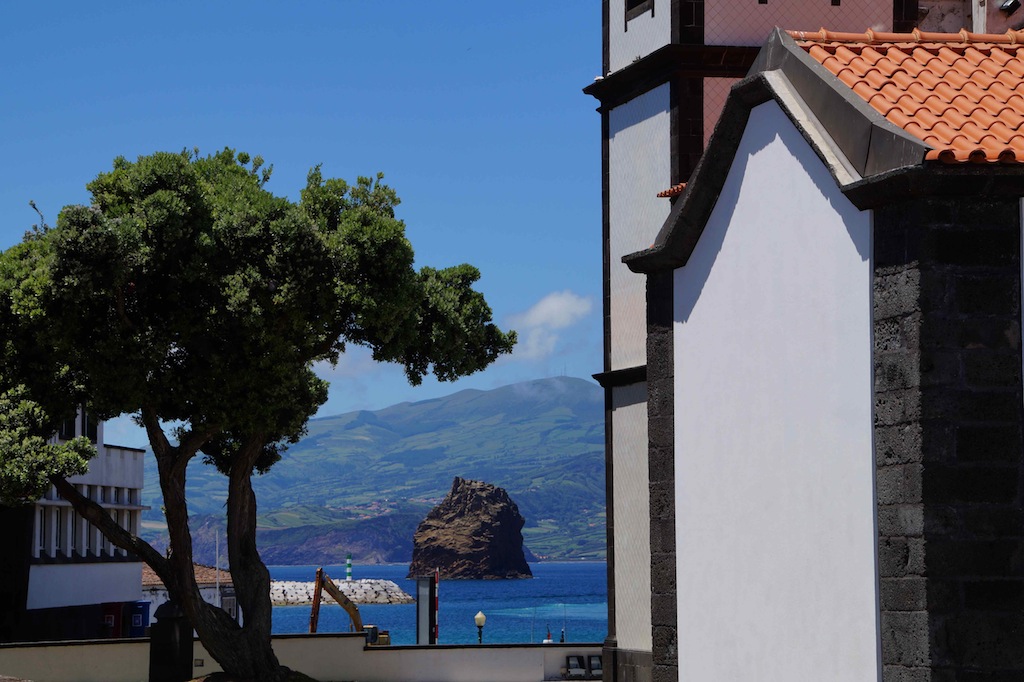 swimming and dining at São Roque's coast- just across the street our landlords Ramos (the famous)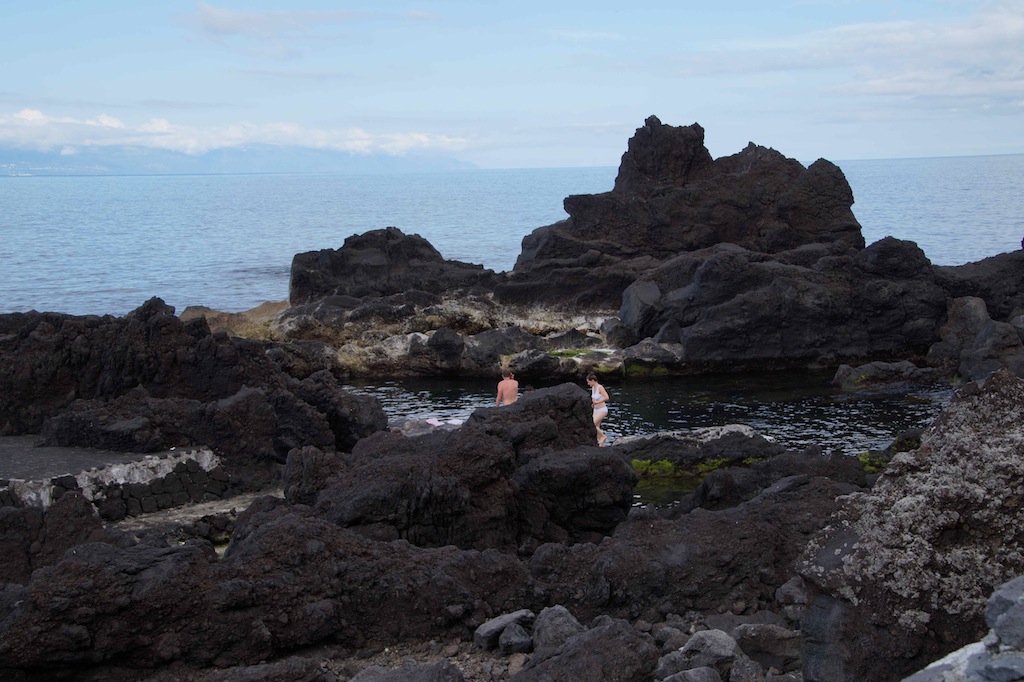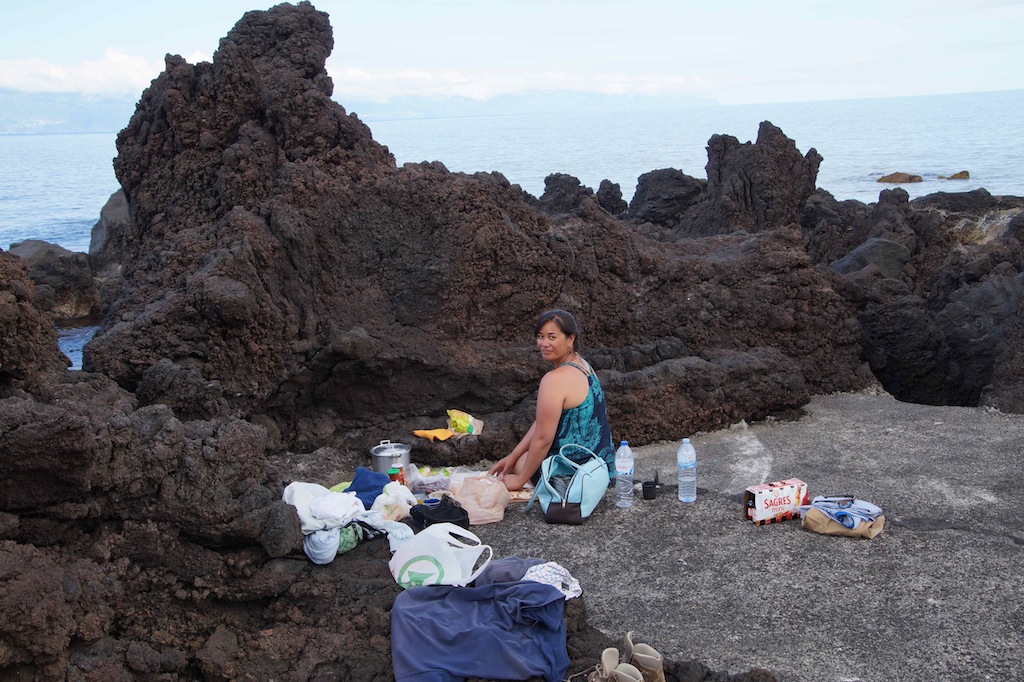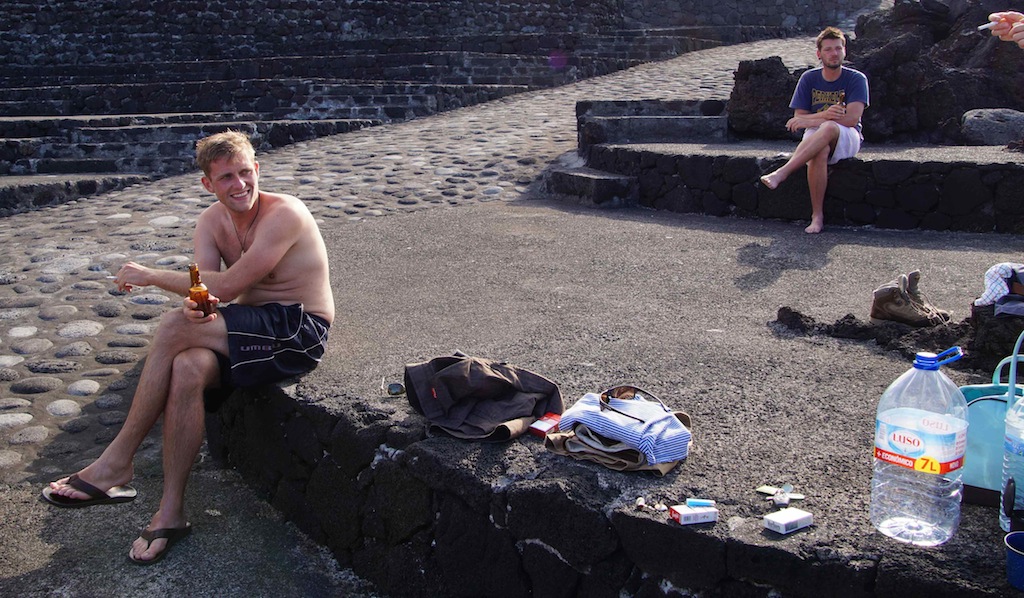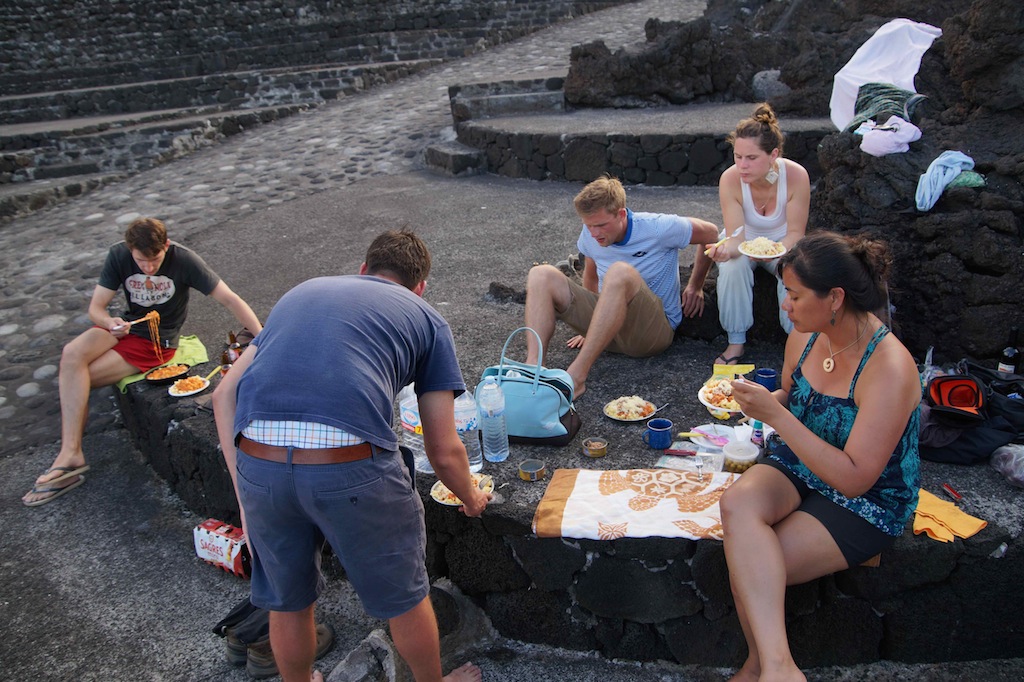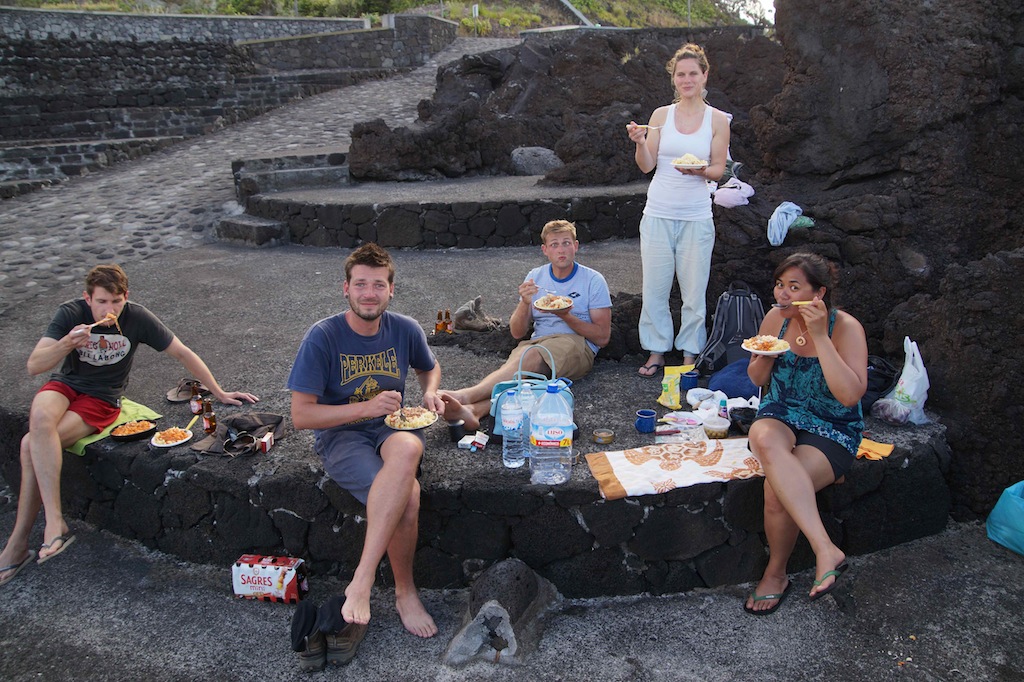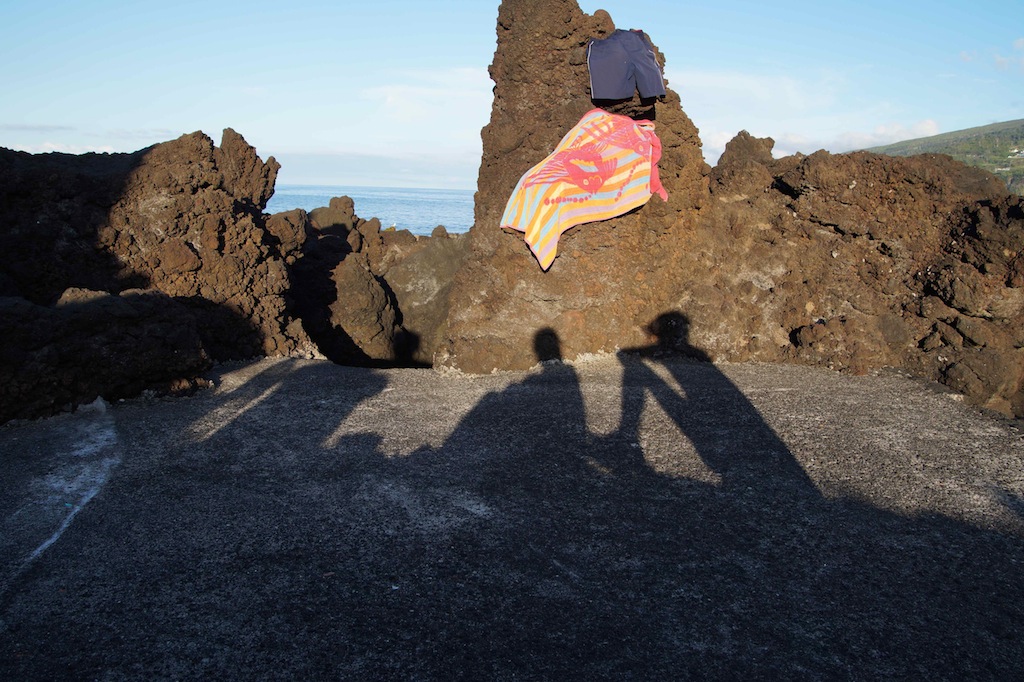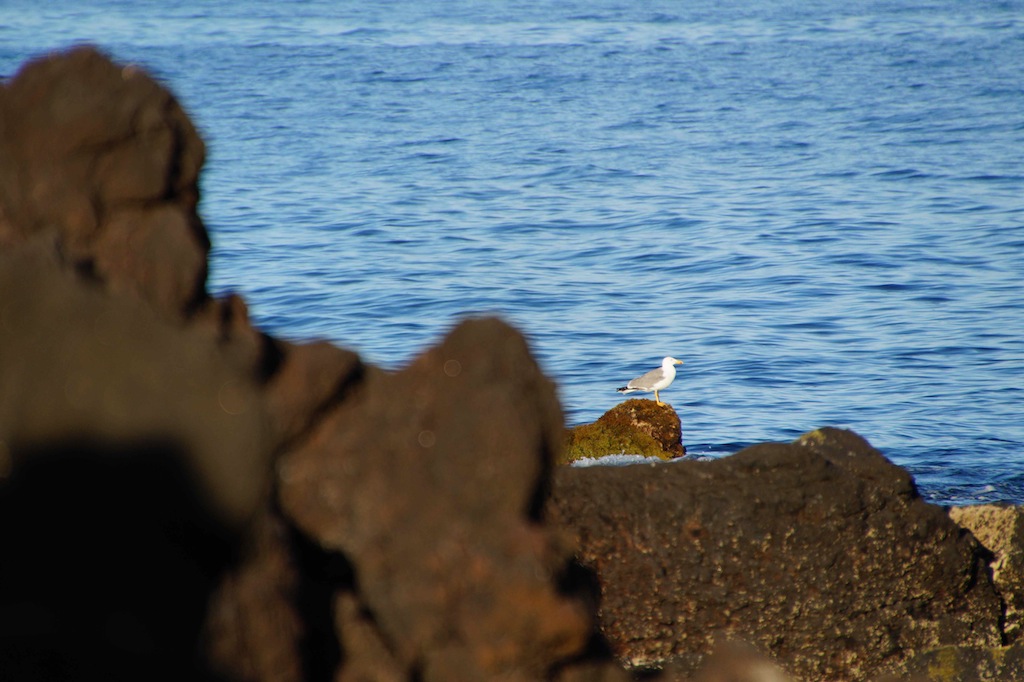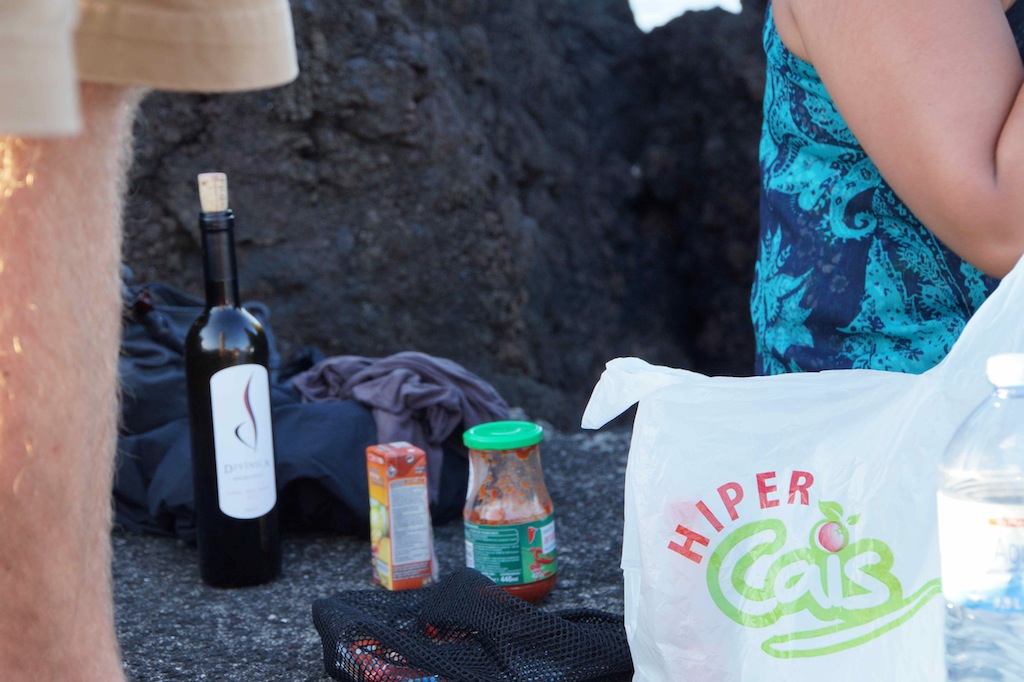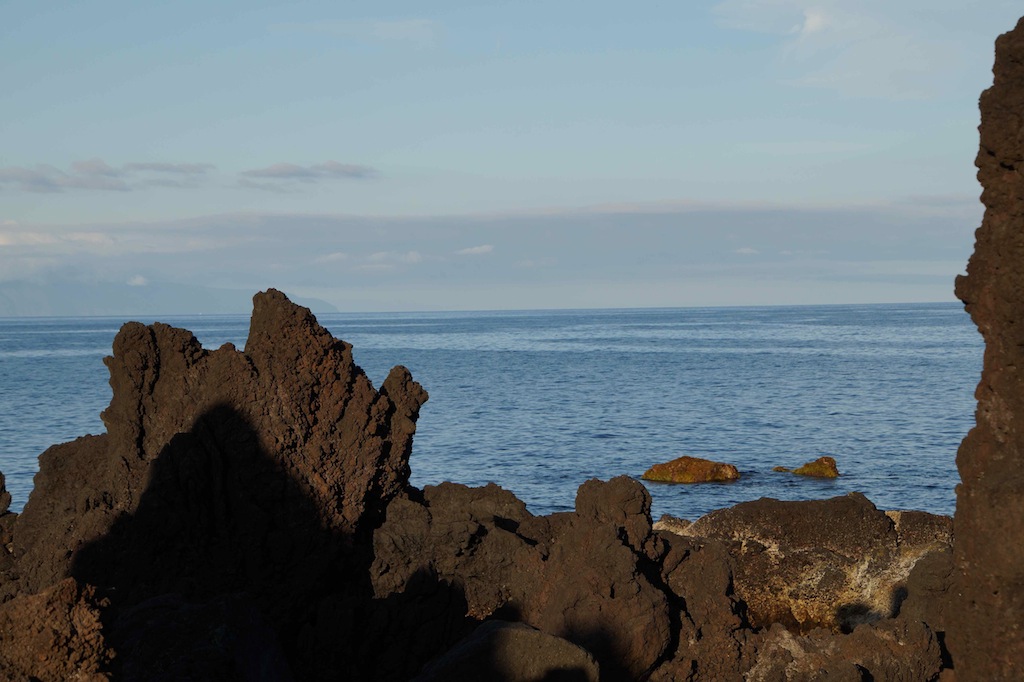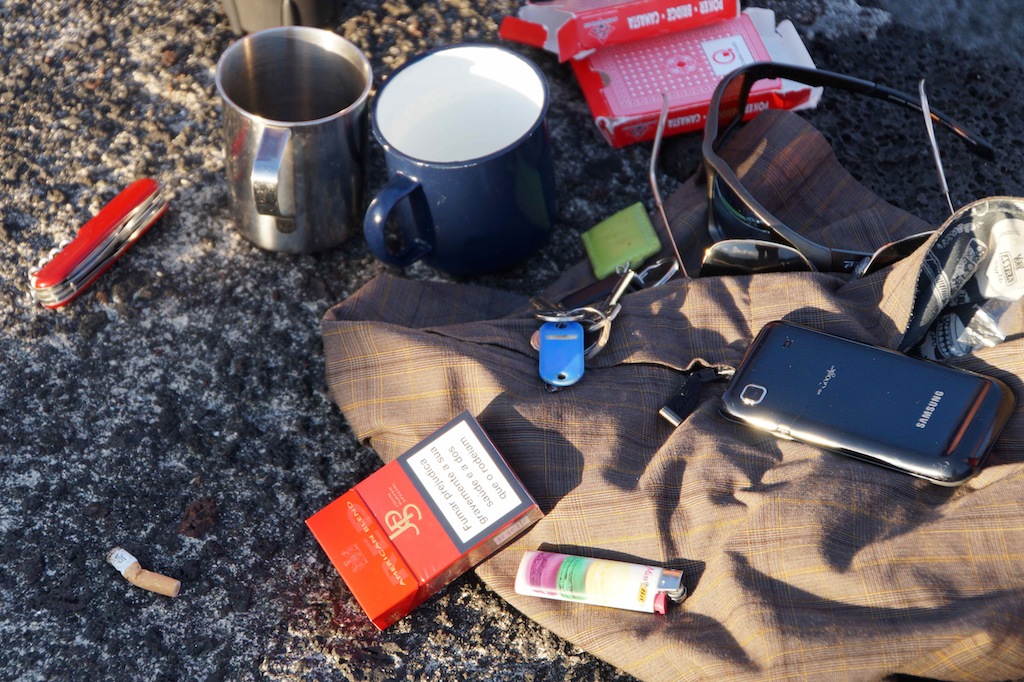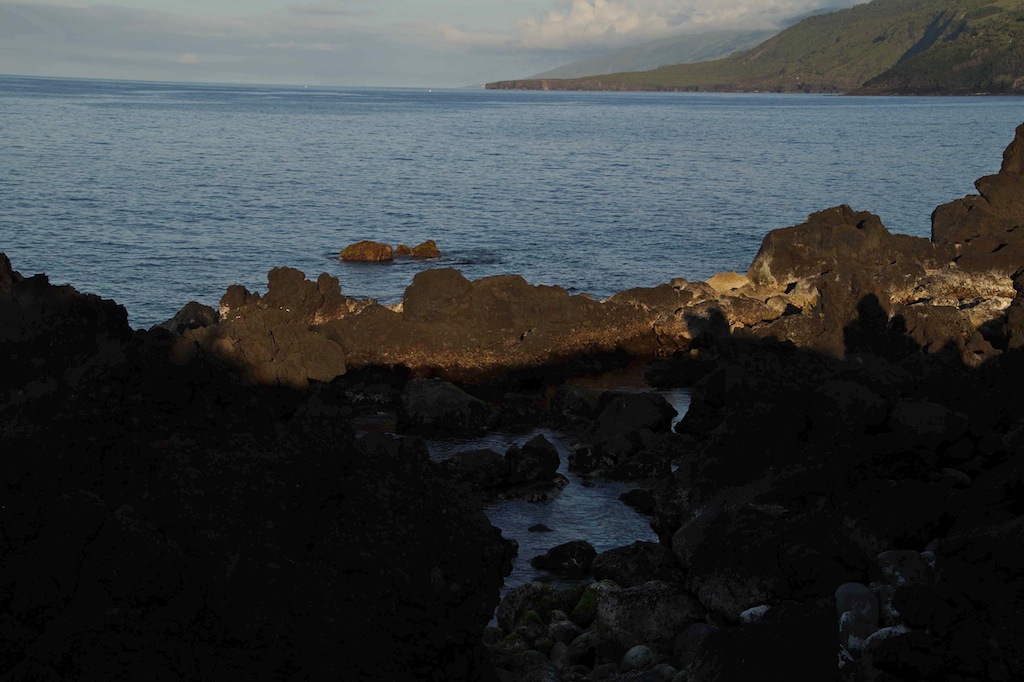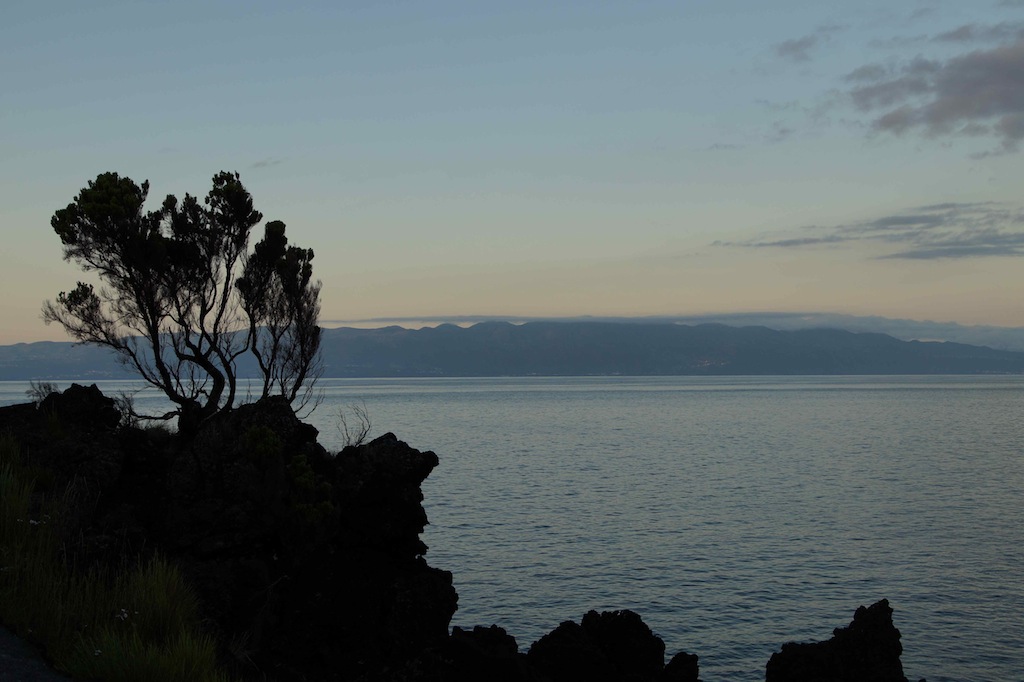 breast-like pico-peak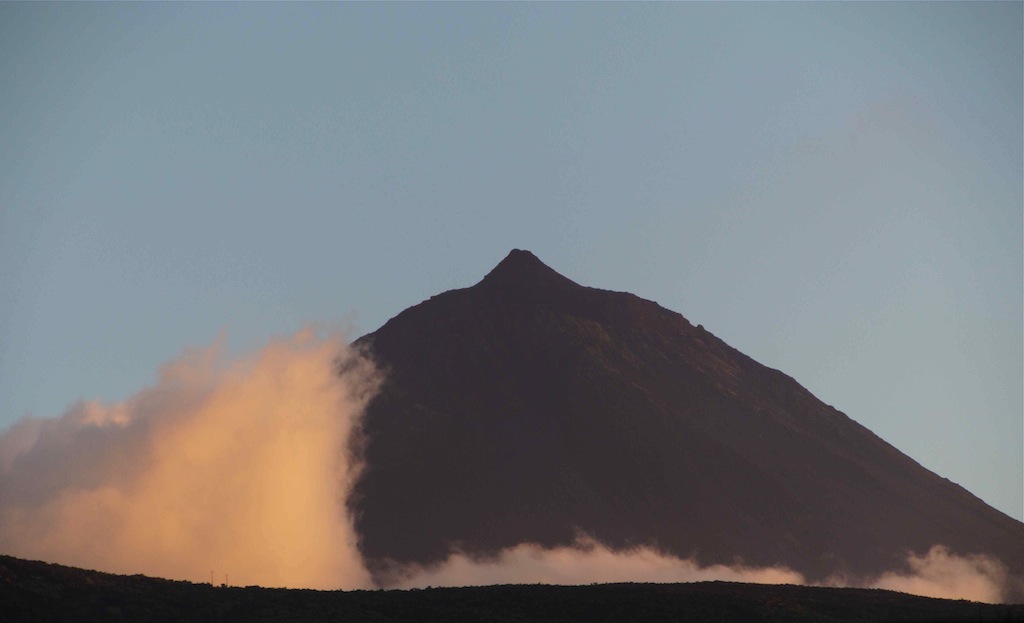 next day we got up early to see if we're lucky to see some whales near Lajes de Pico. But first the guys from Espaço Talassa gave us a lecture about the ocean, climate change & waste, marine life and what (not) to expect of this trip.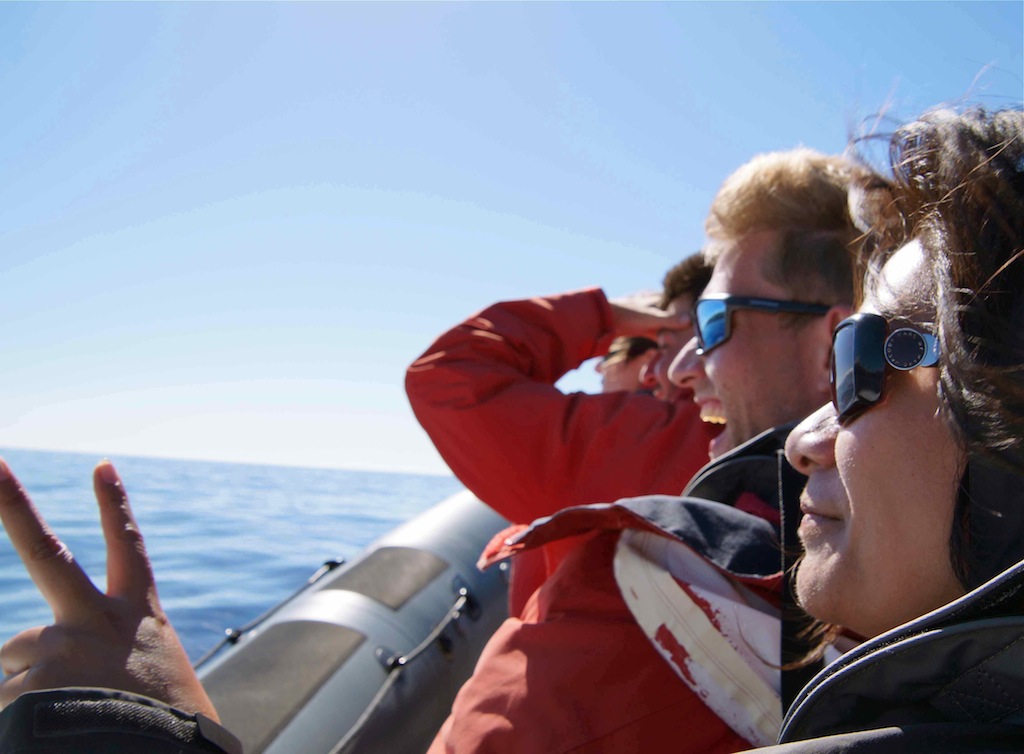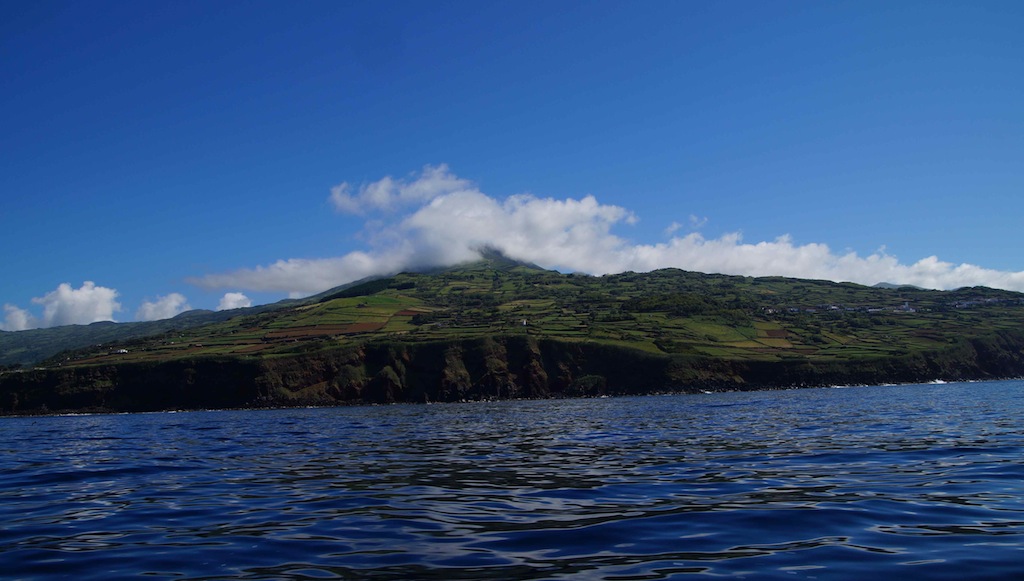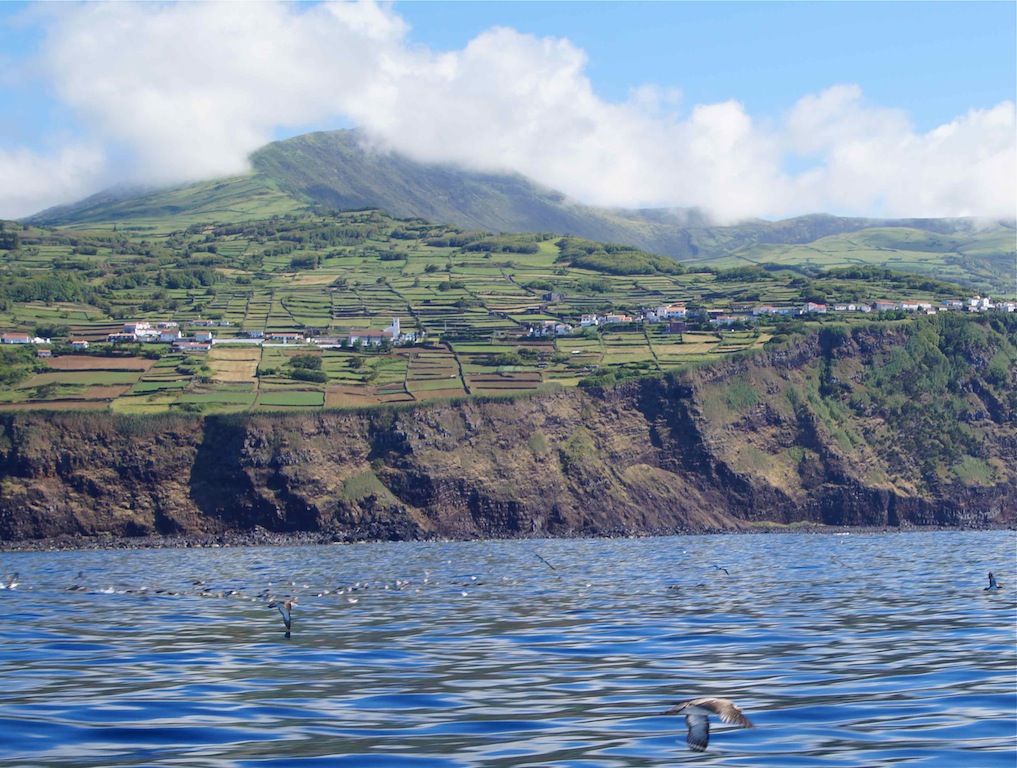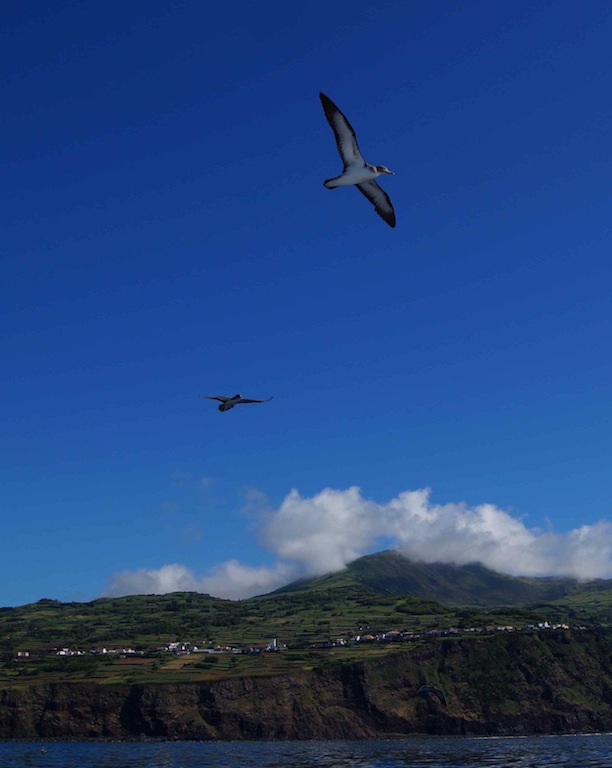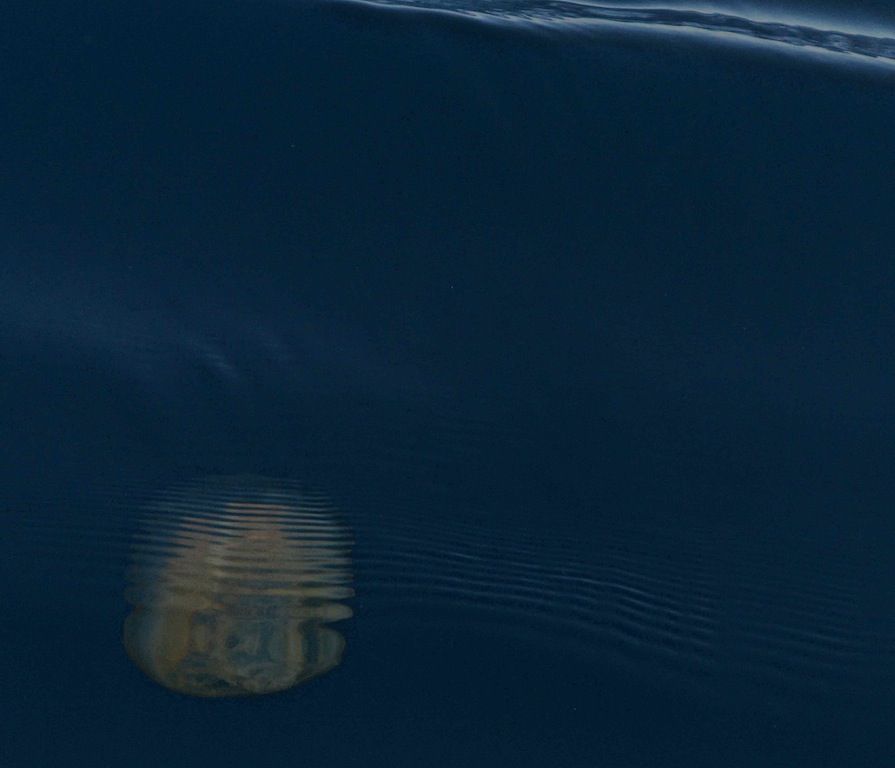 mean, mean potuguese man o' war / Portugiesische Galeere - beautiful devil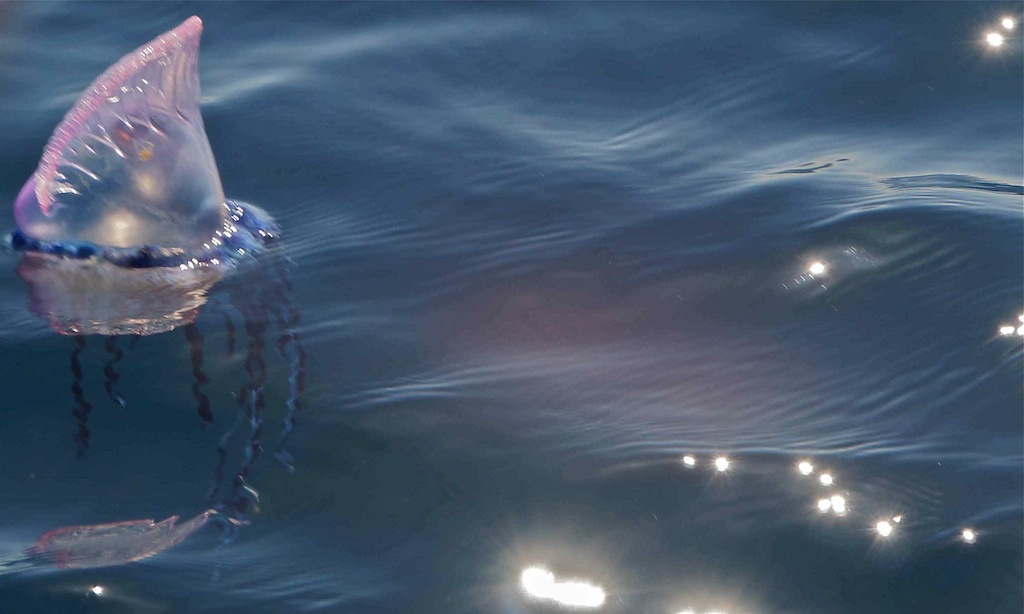 chilling on the sun-deck.. reloading with some warm sunrays (that's my girl!)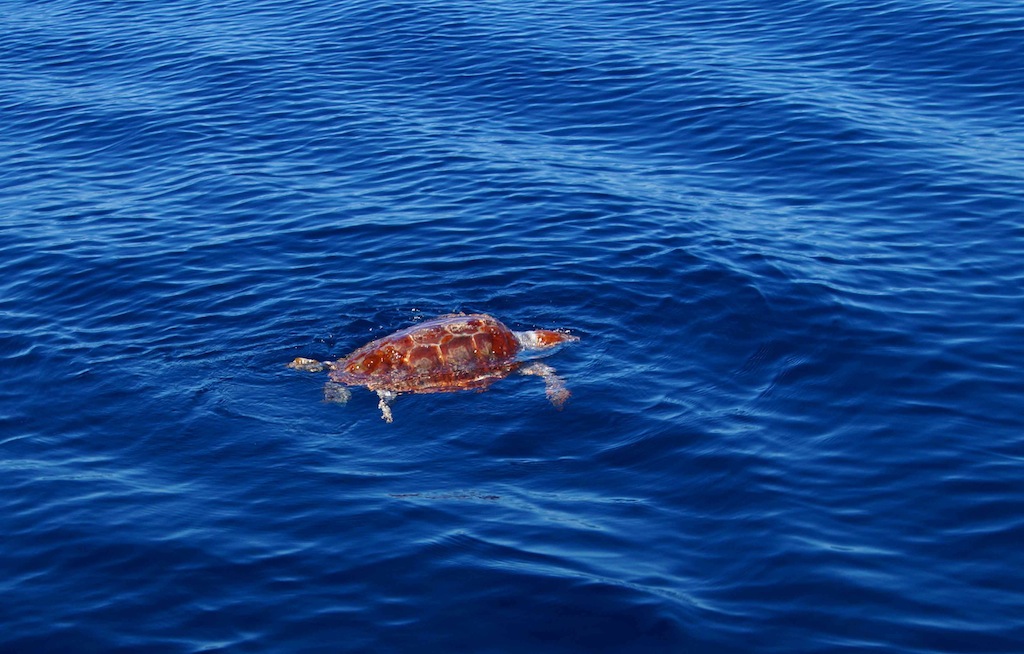 ..and then..a real life, amazinglingly tall blue whale!!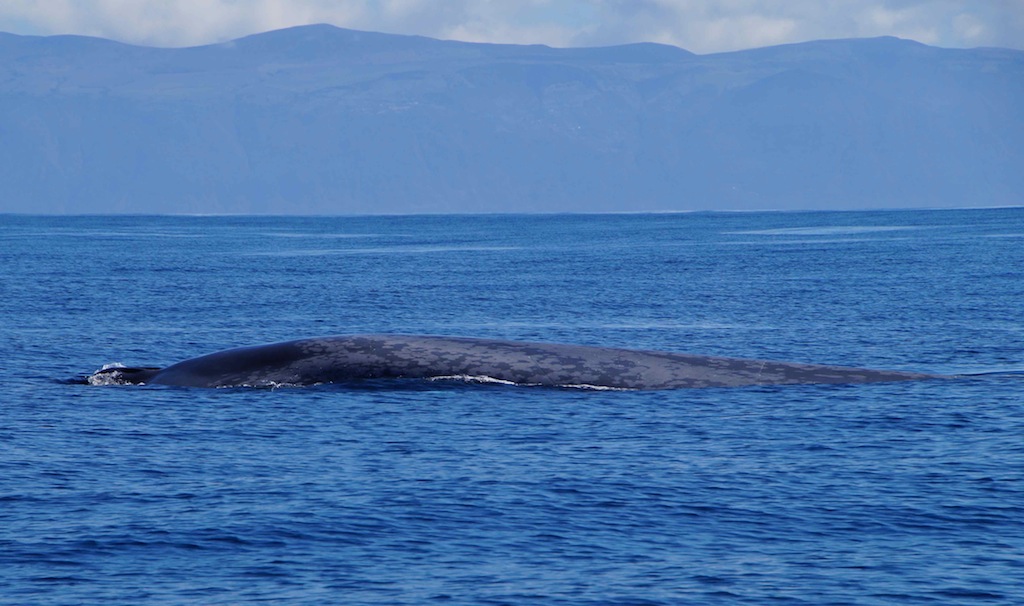 ..and then two..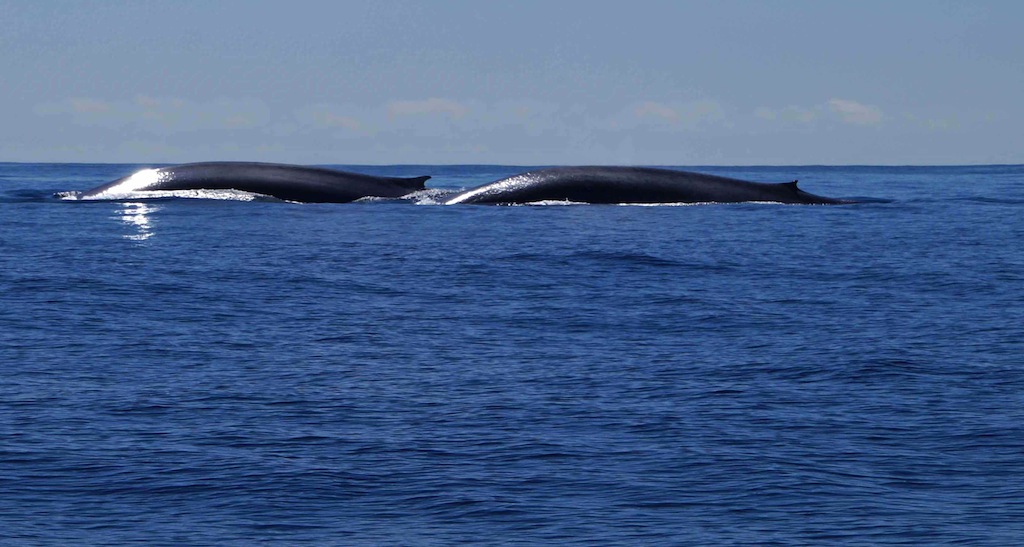 ..and a trail fin..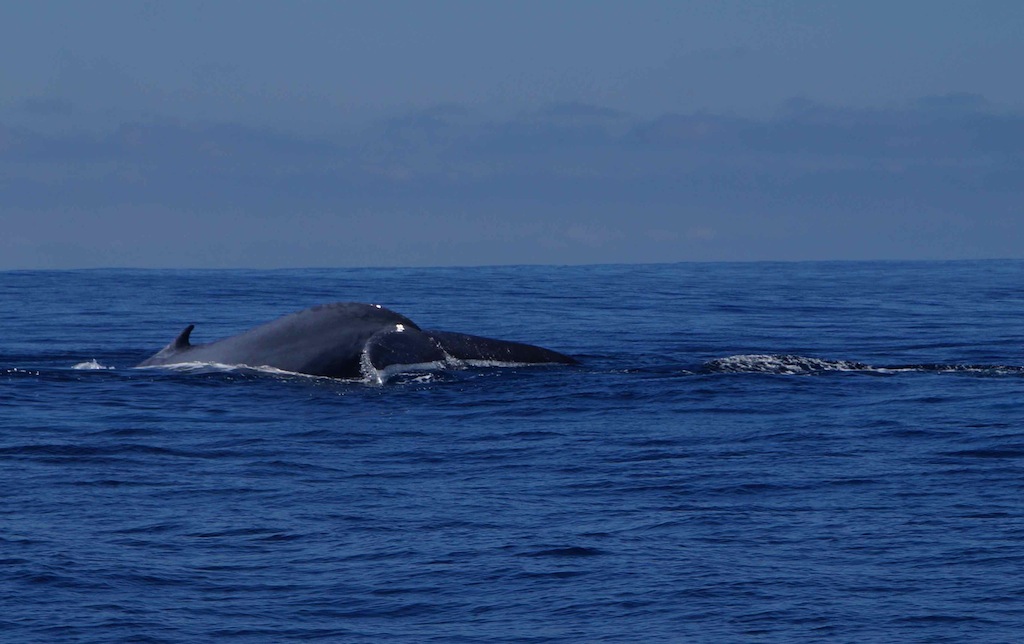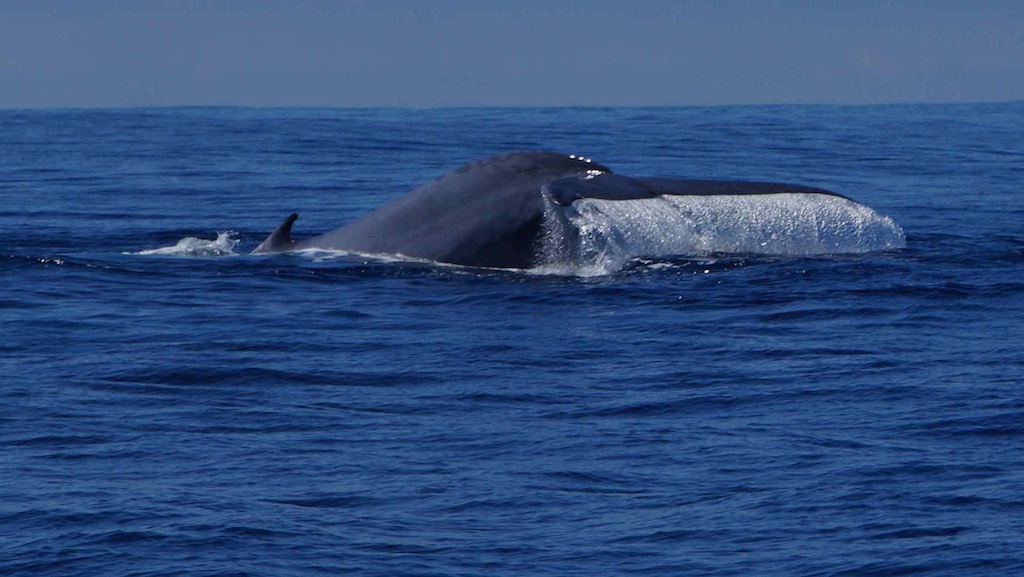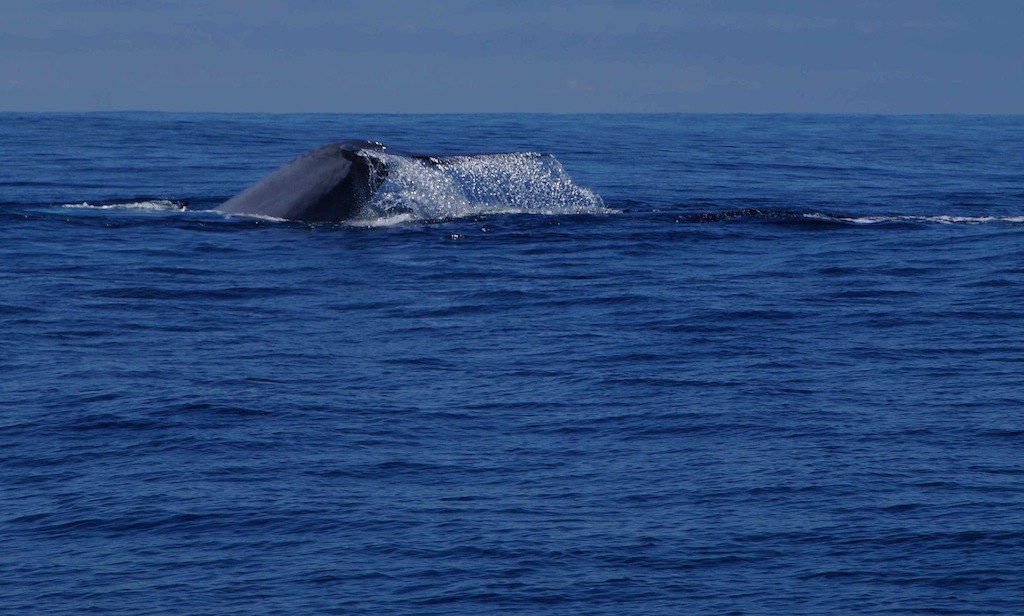 (Blue Whales are the biggest animals of all times)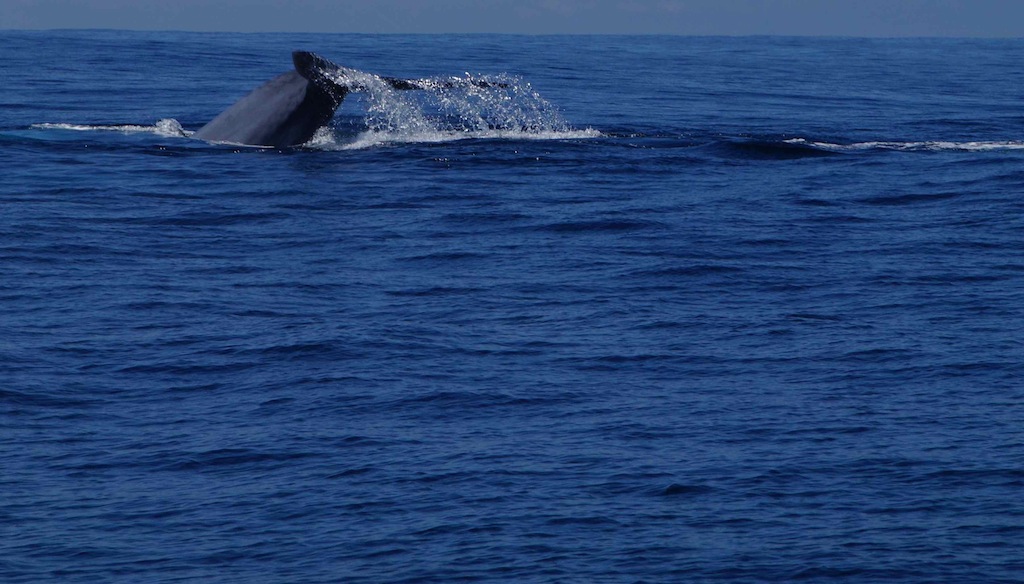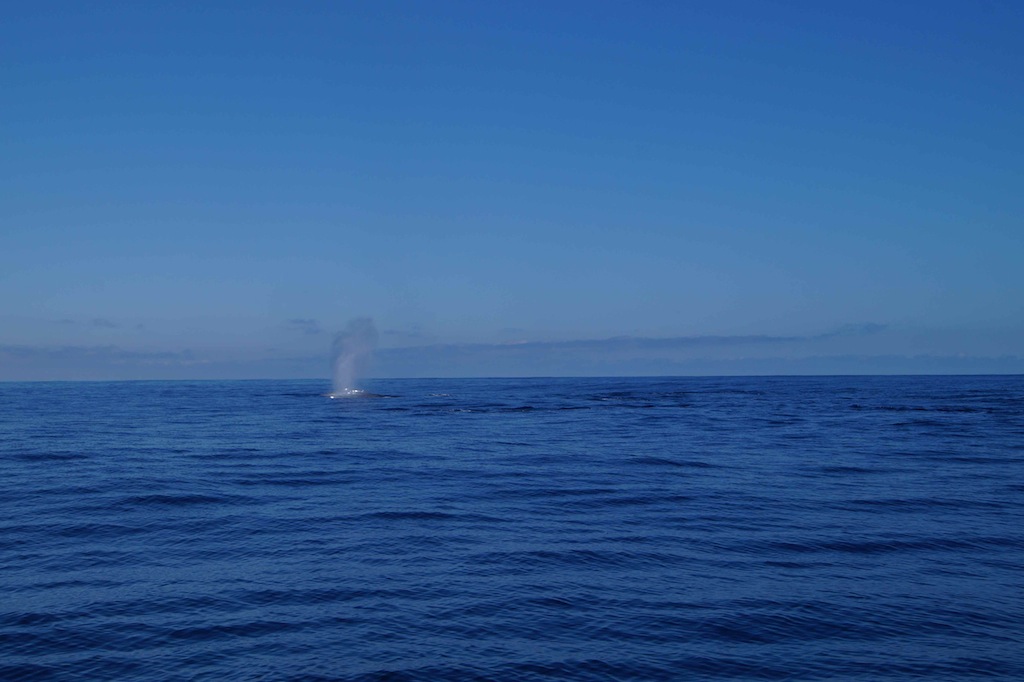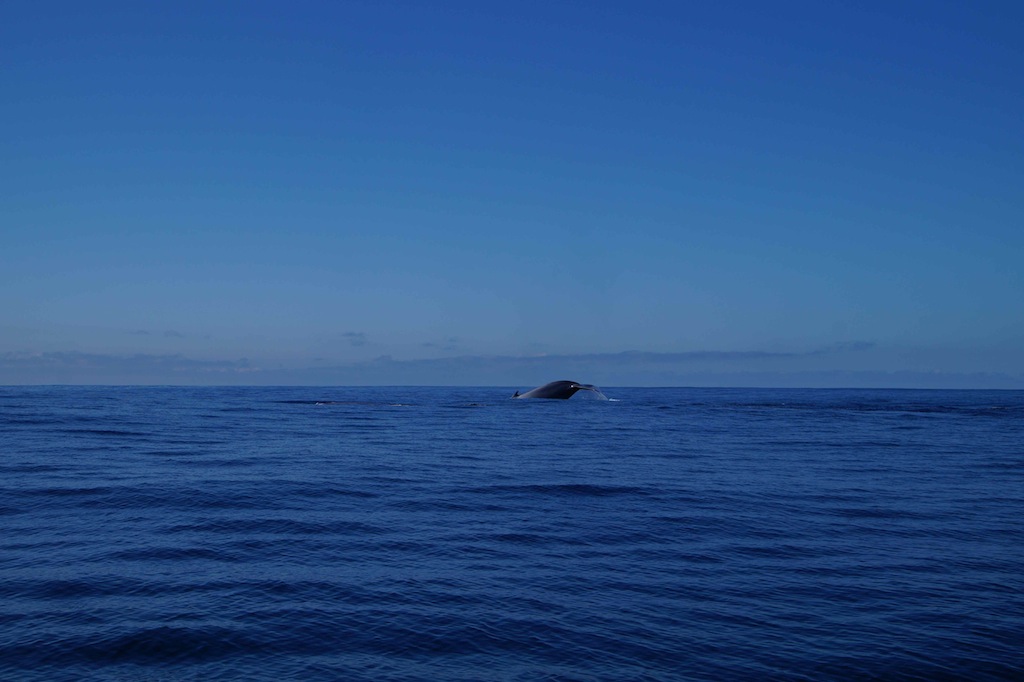 ..so close..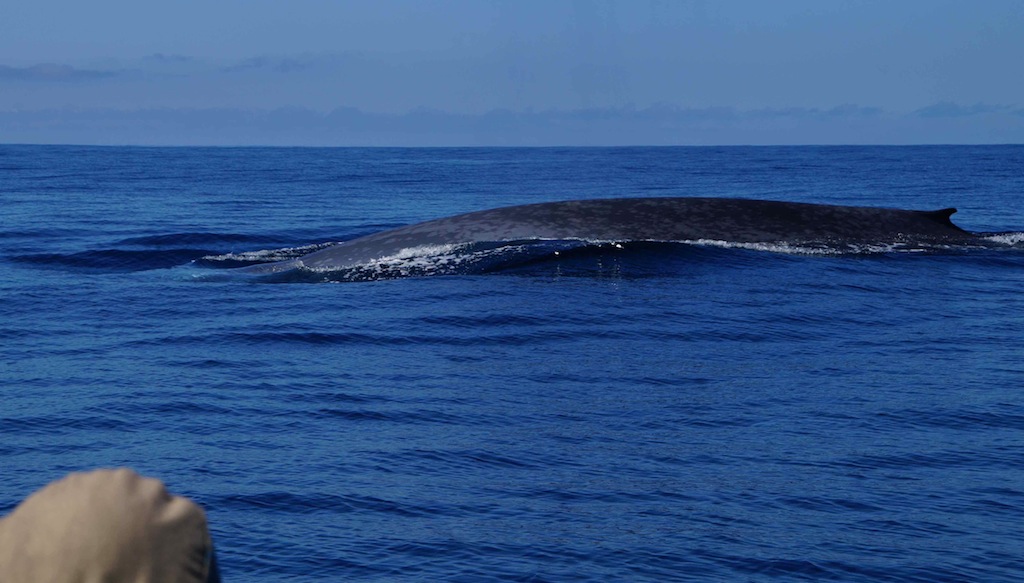 ..and then..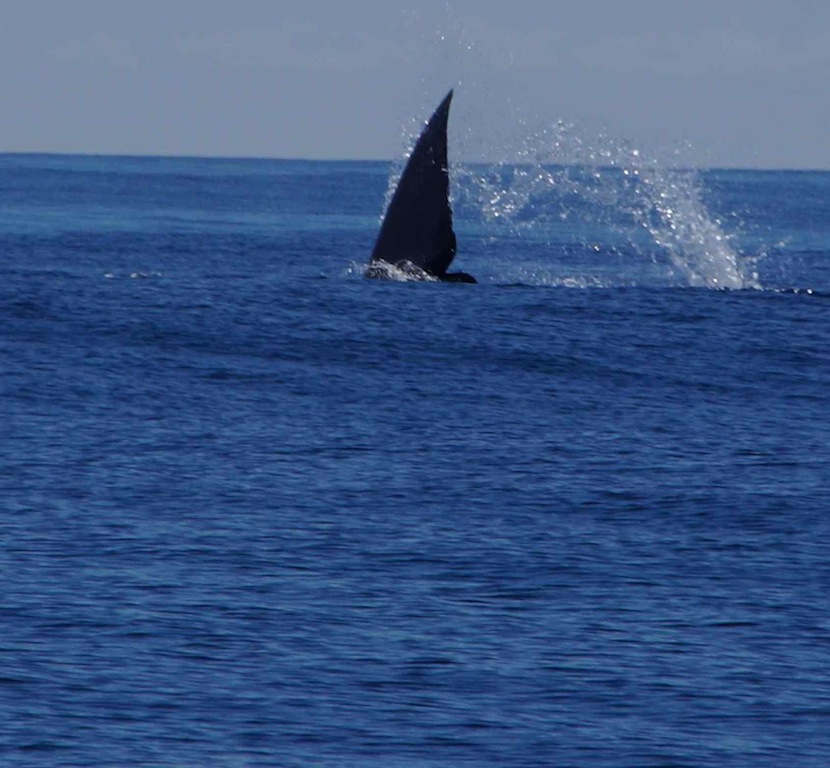 ..the big man gave us a high five..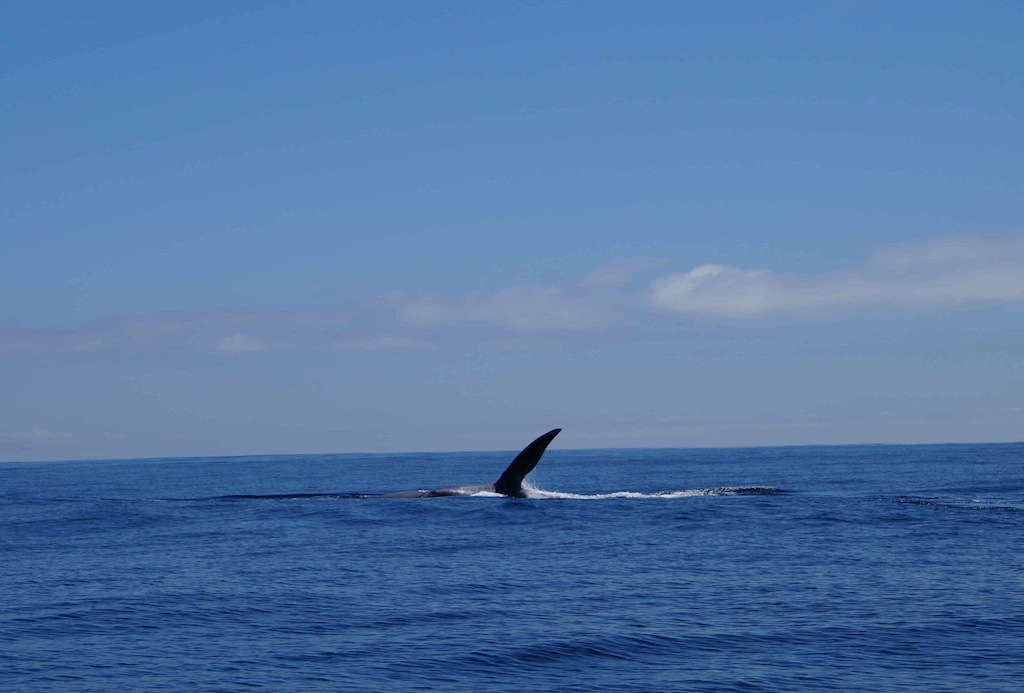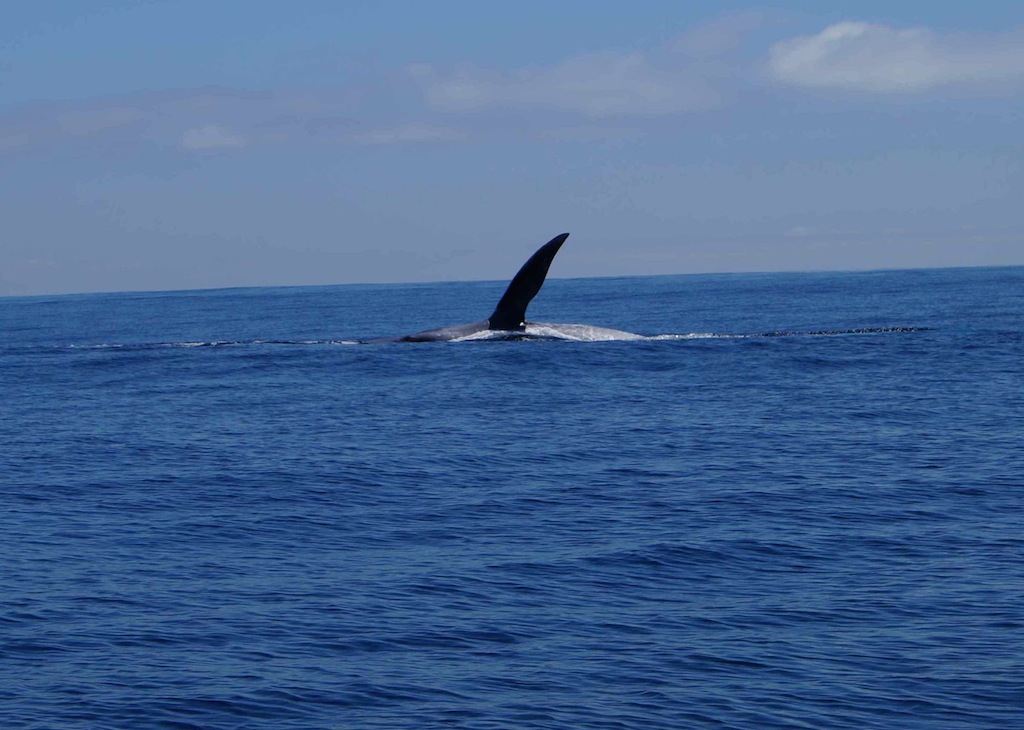 ..8 Blue Whales..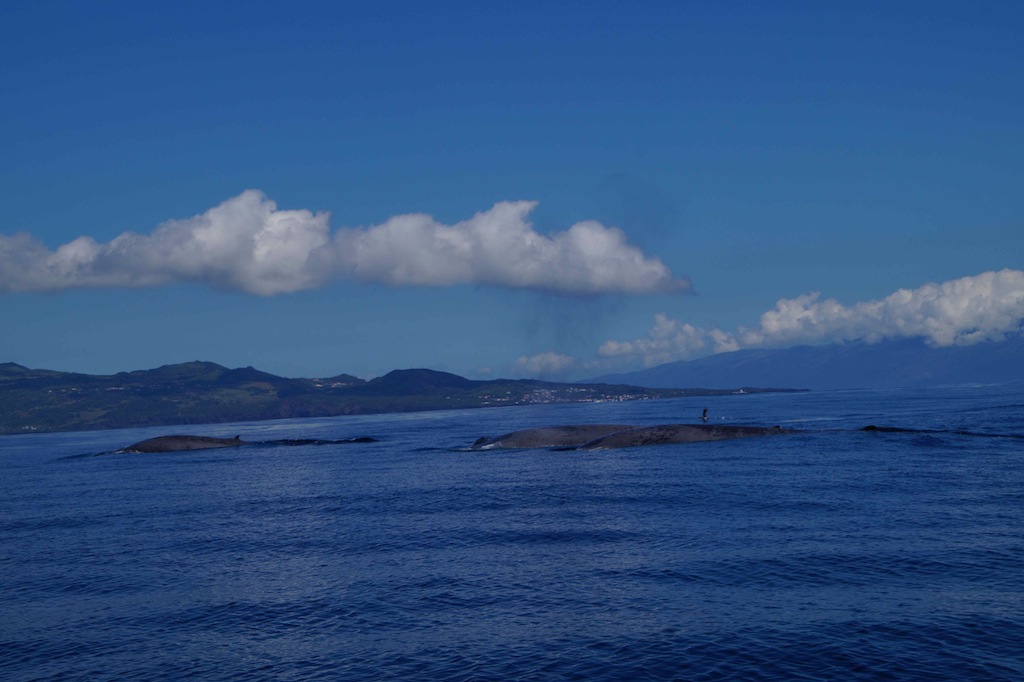 ..and one more tail fin, yes please..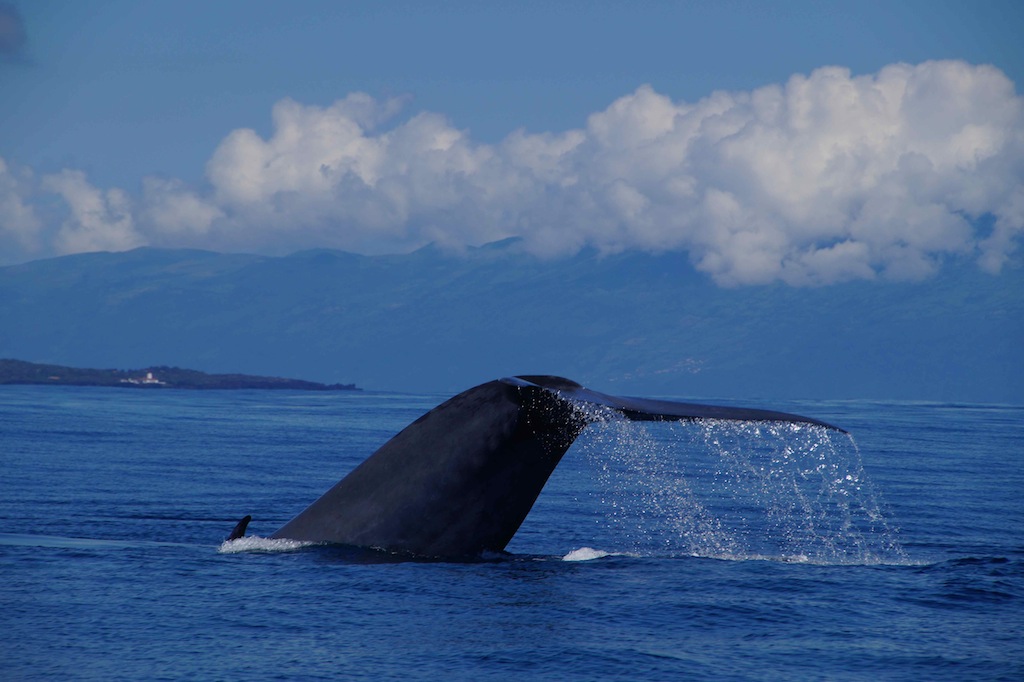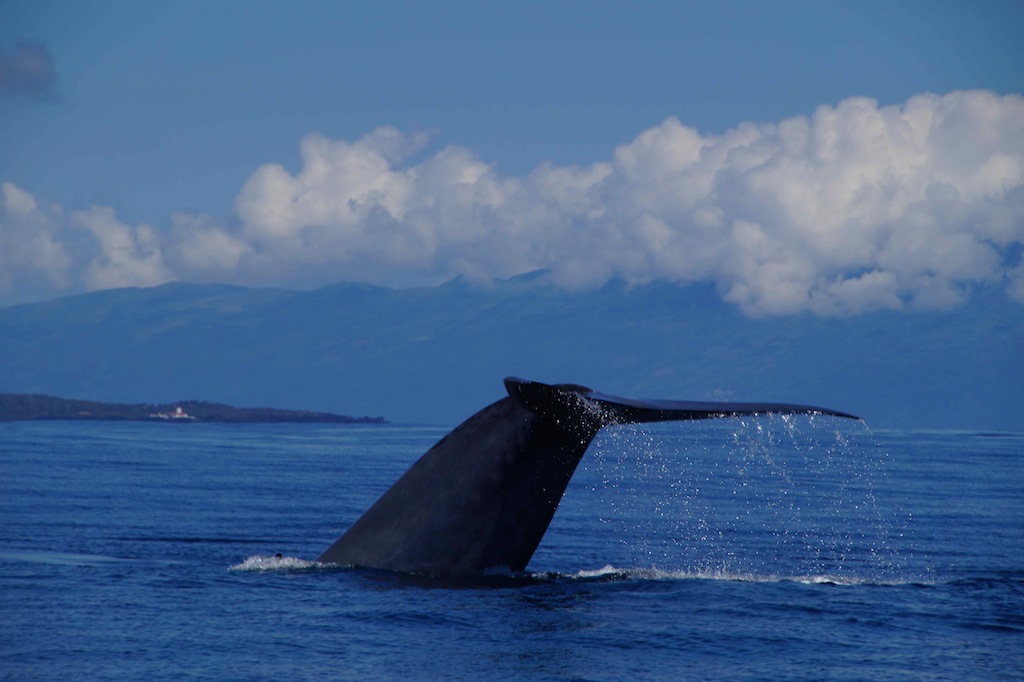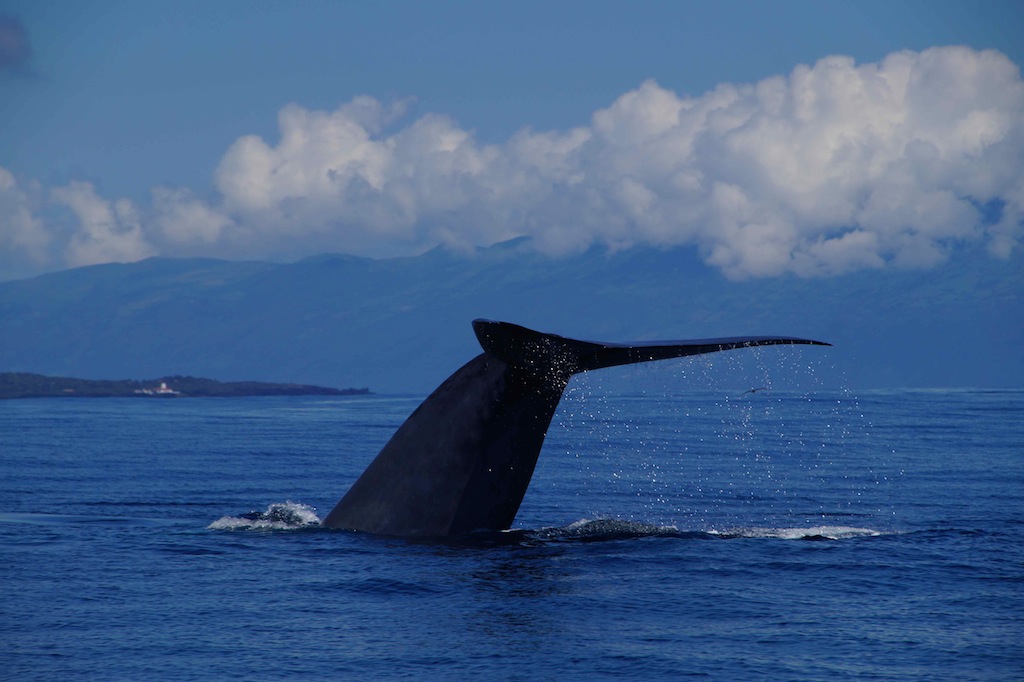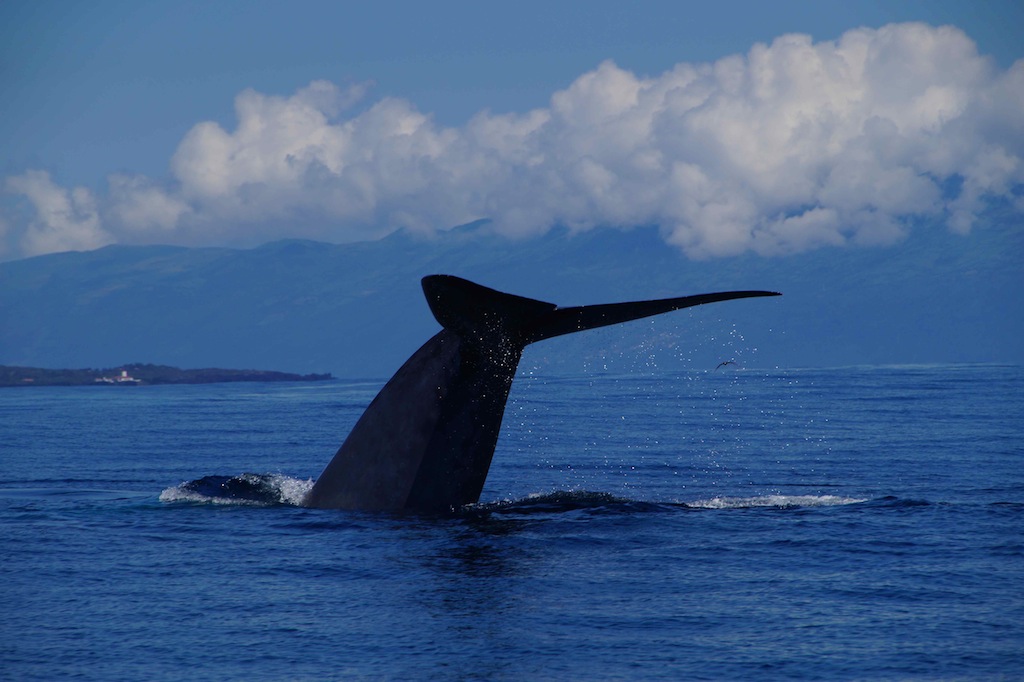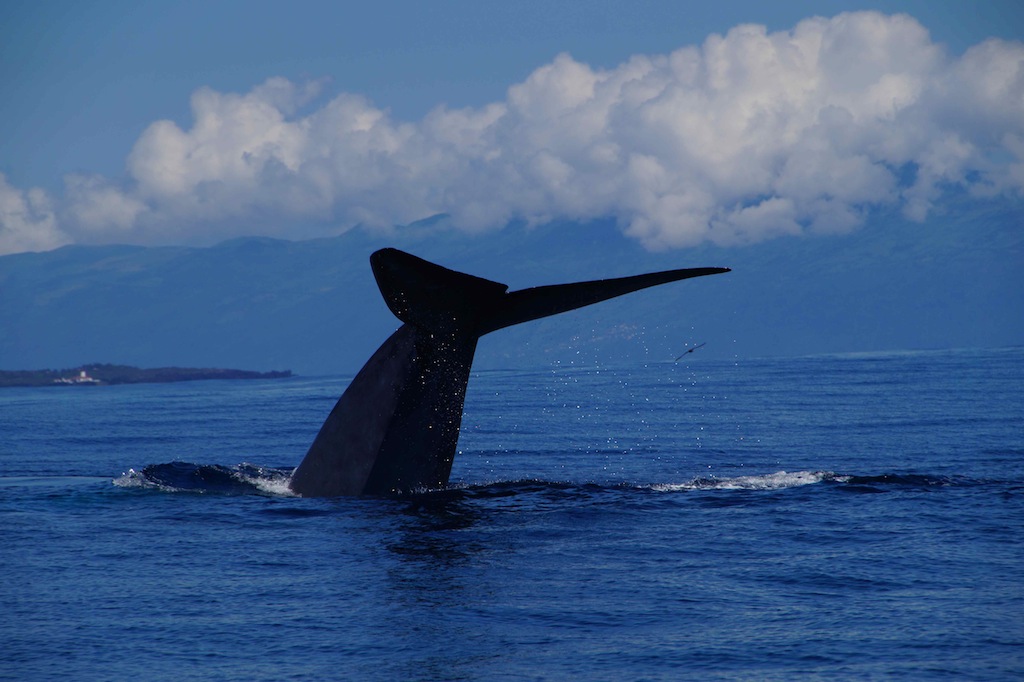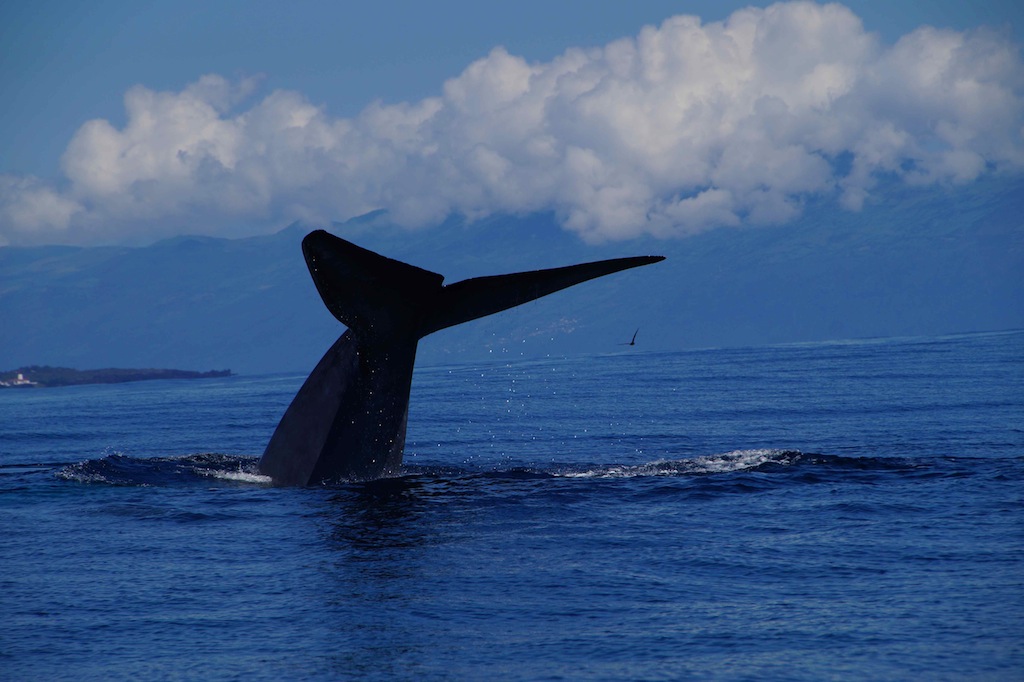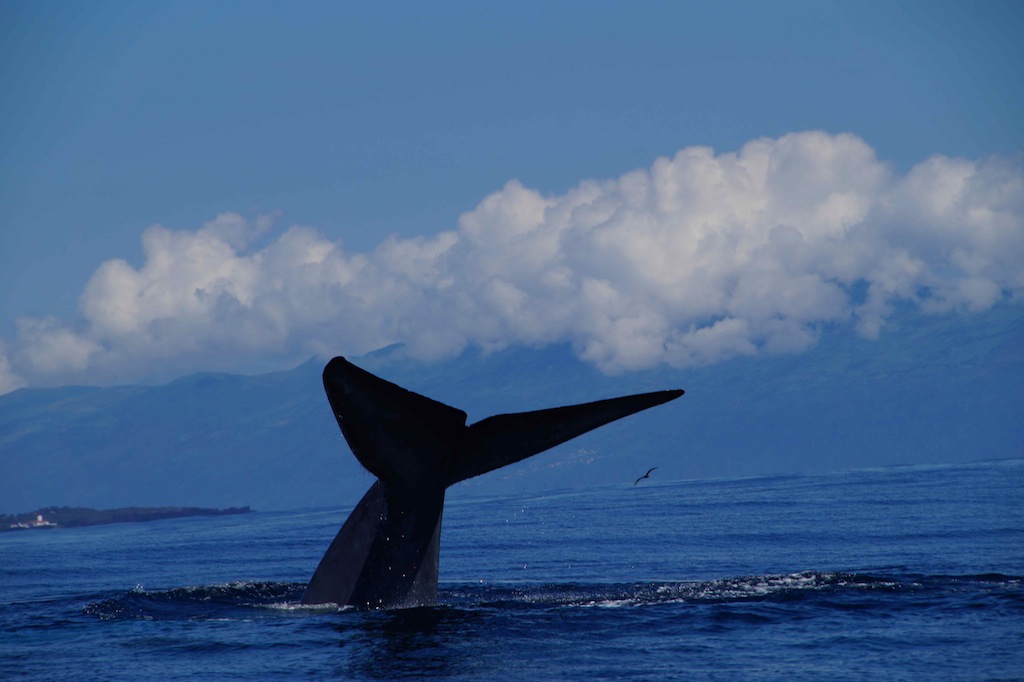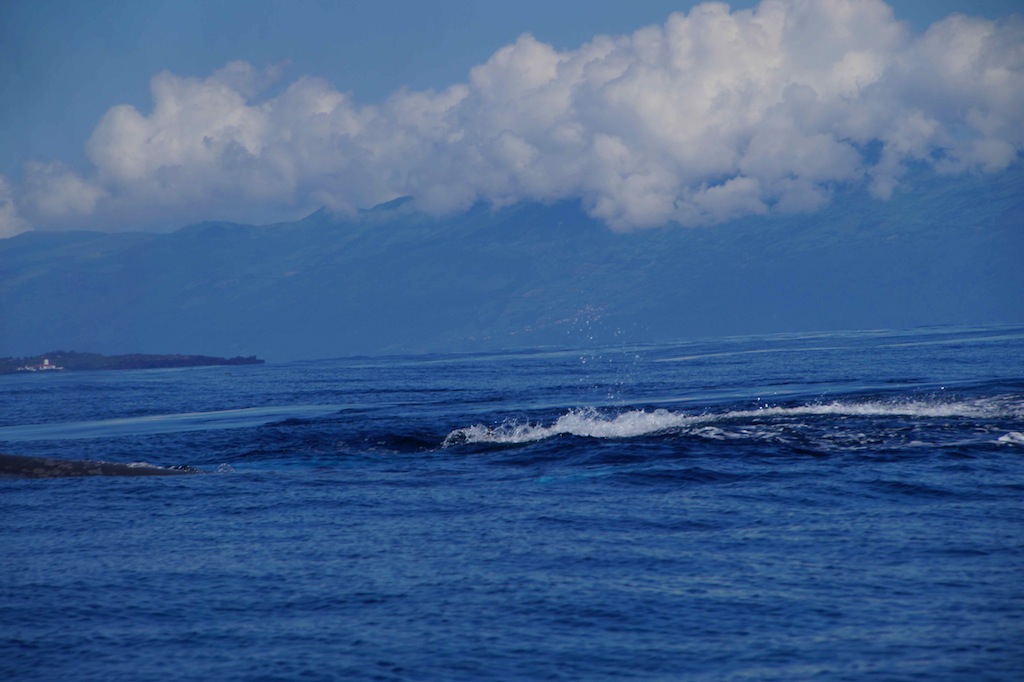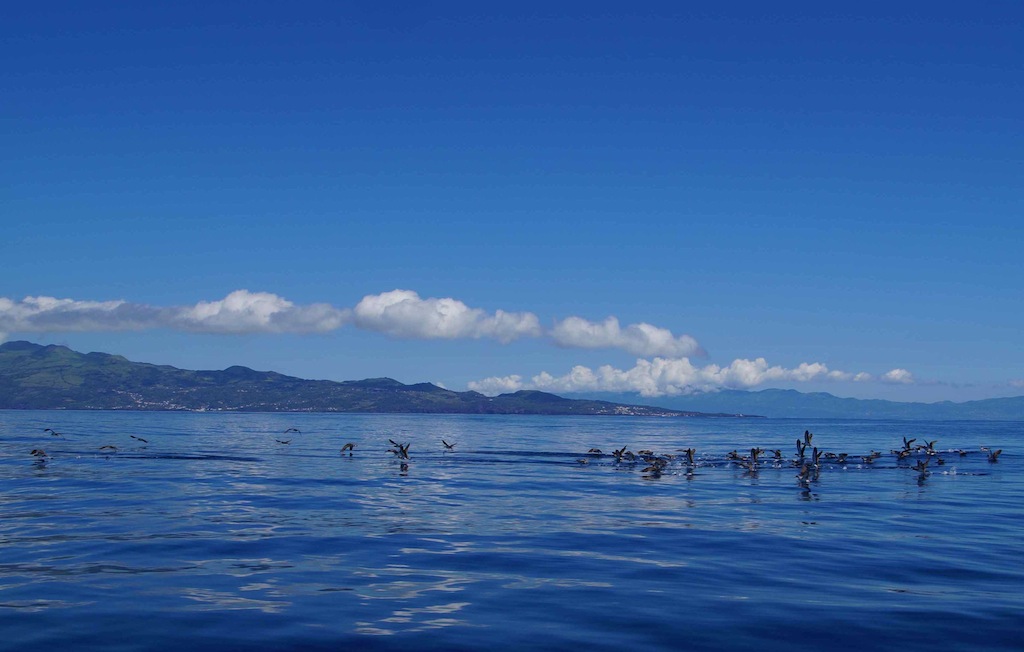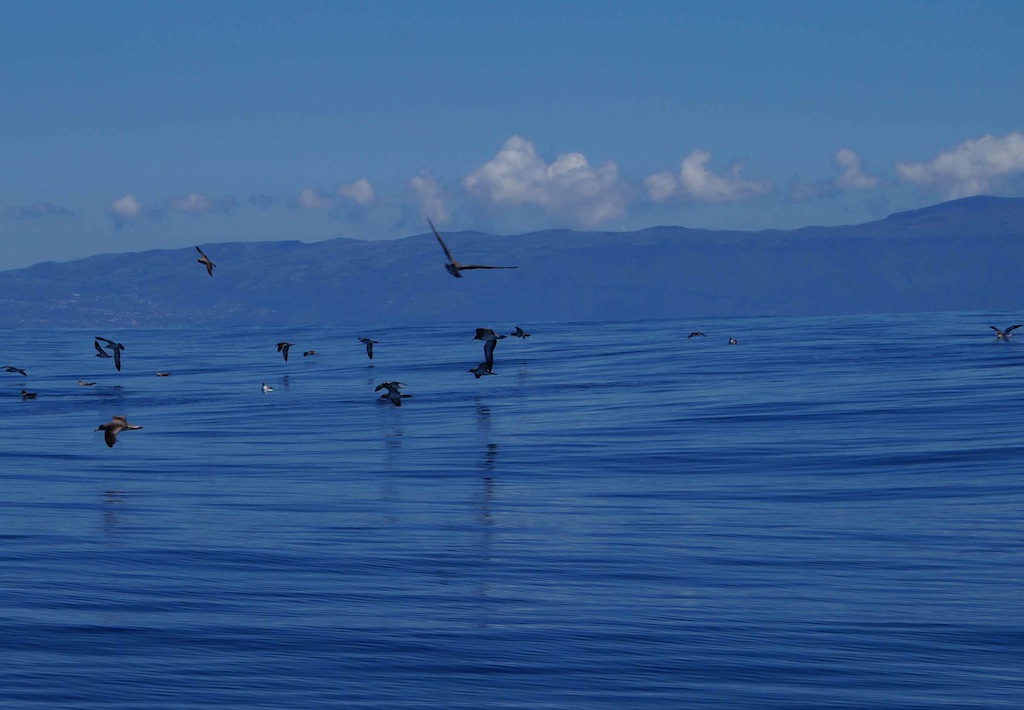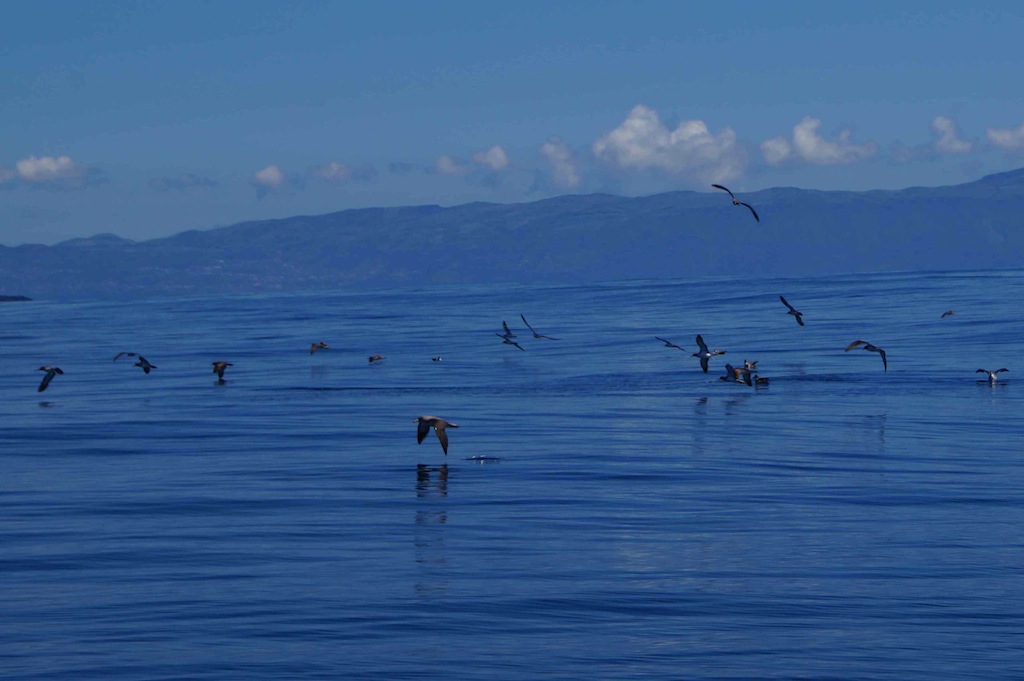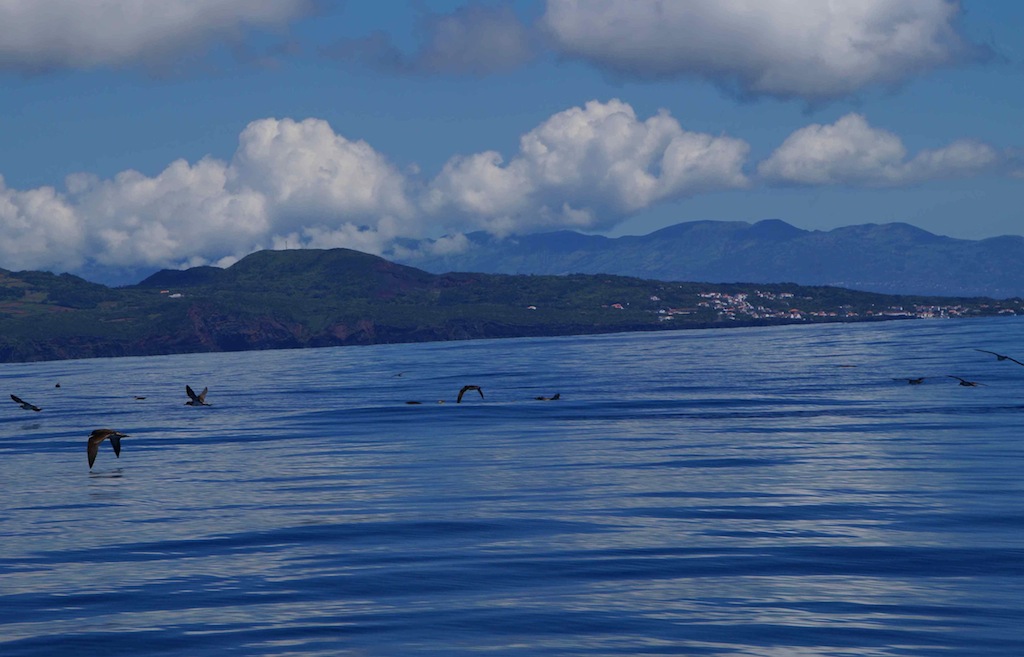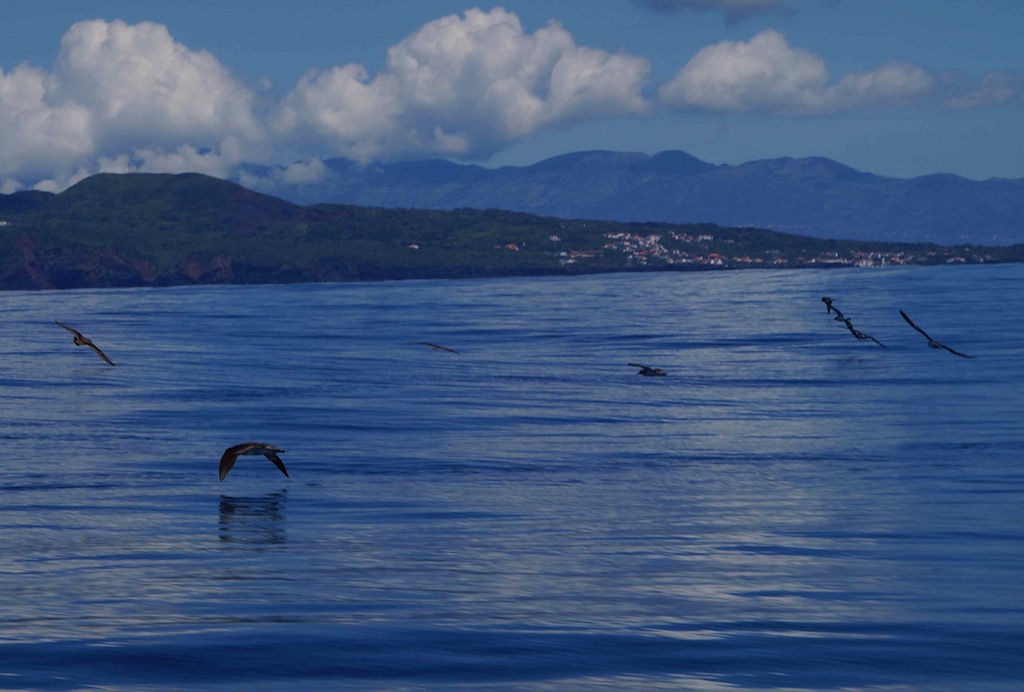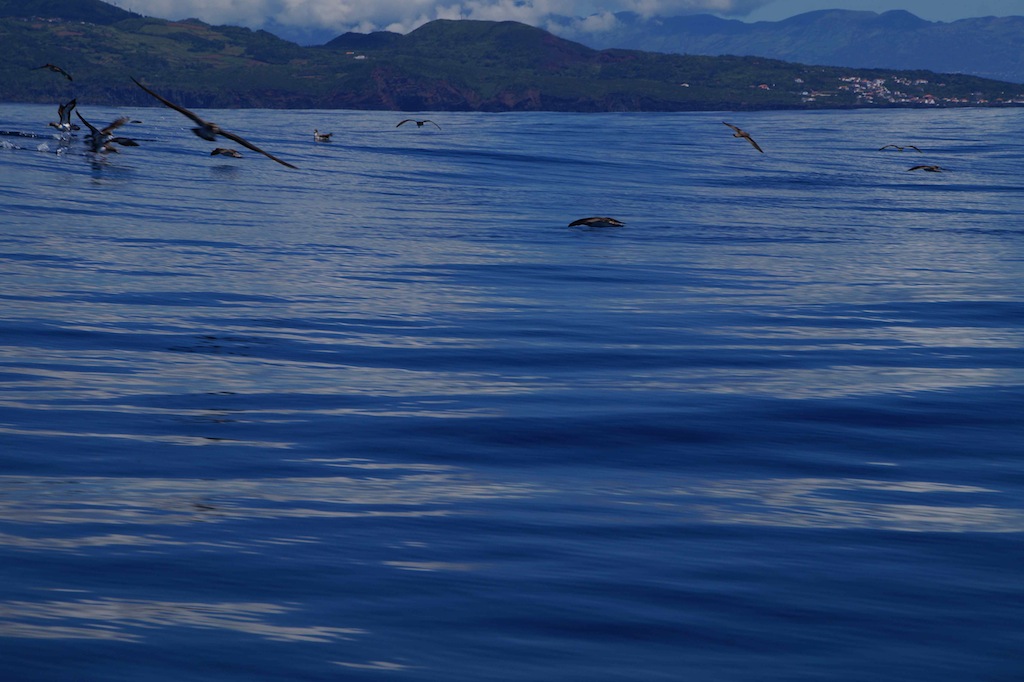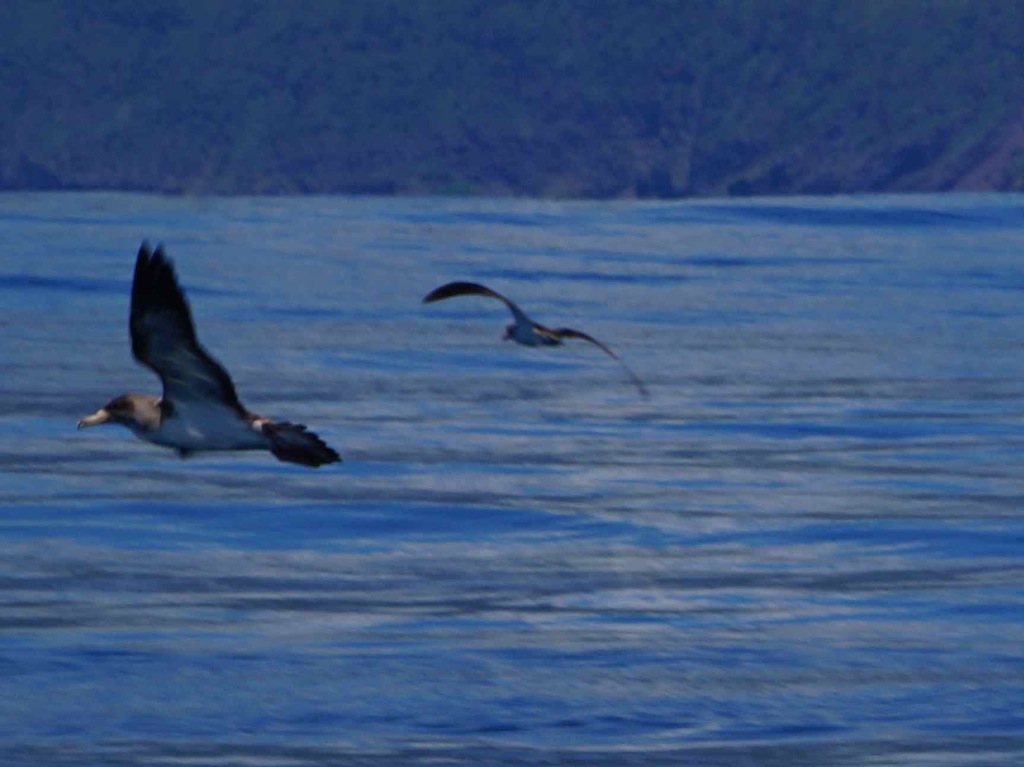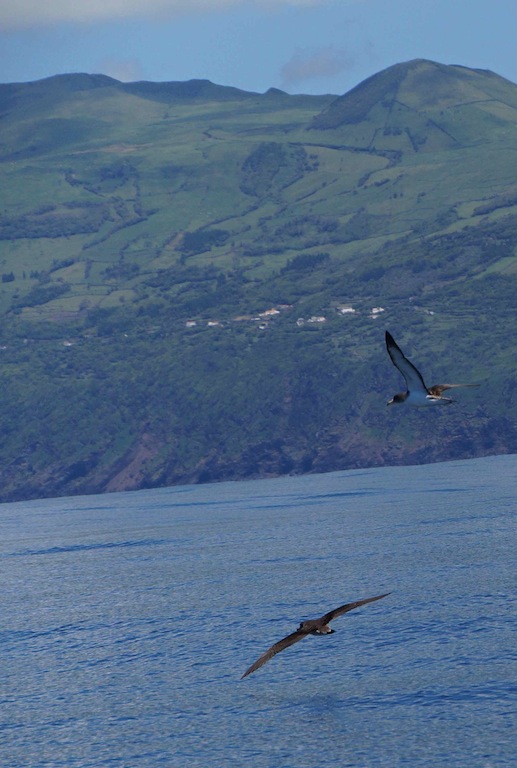 seemed like this gang of Sperm Whales and Risso's Dolphins wanted us to leave..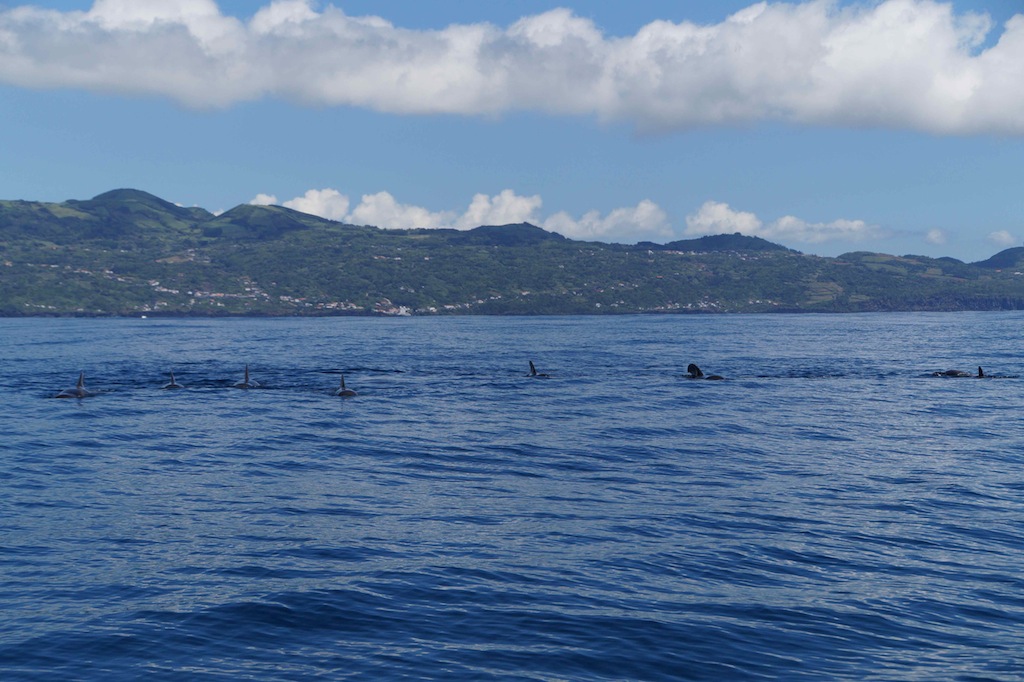 ..but actually they were power-napping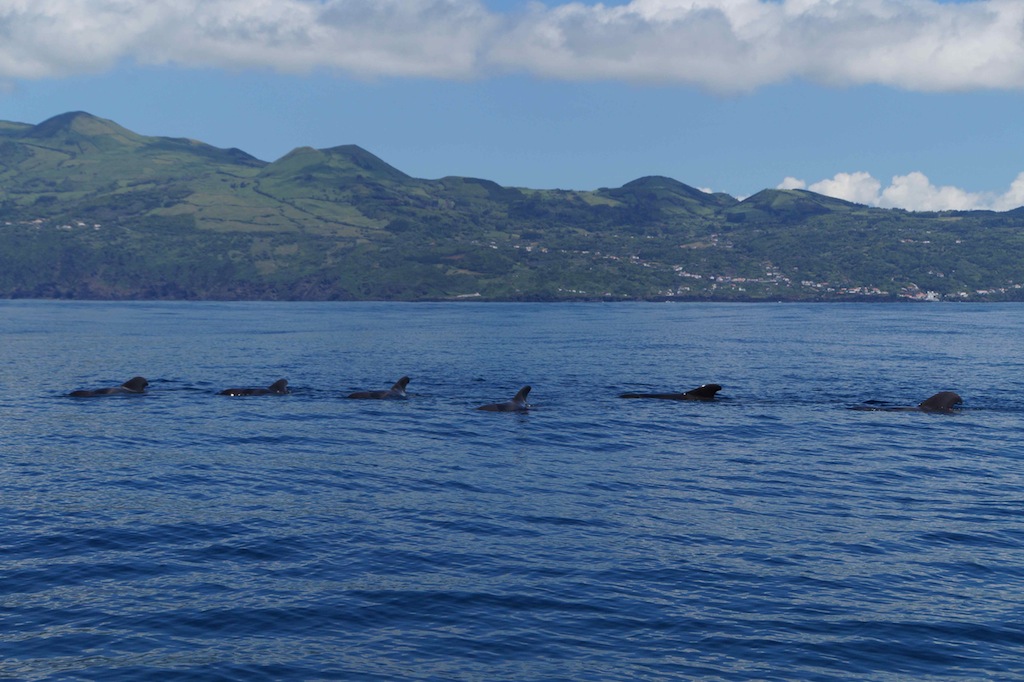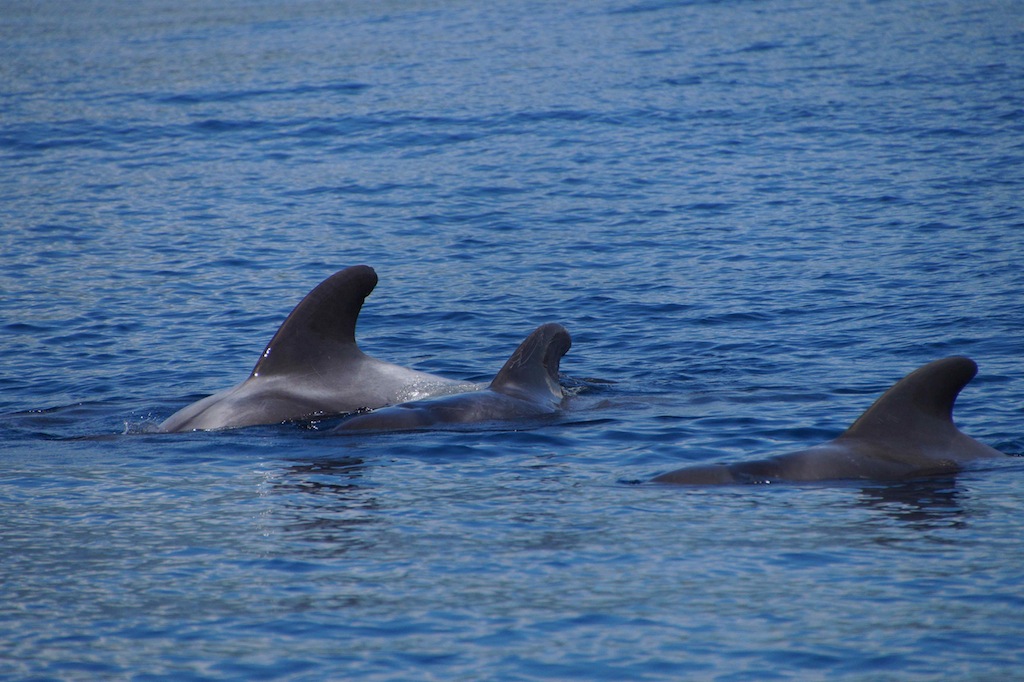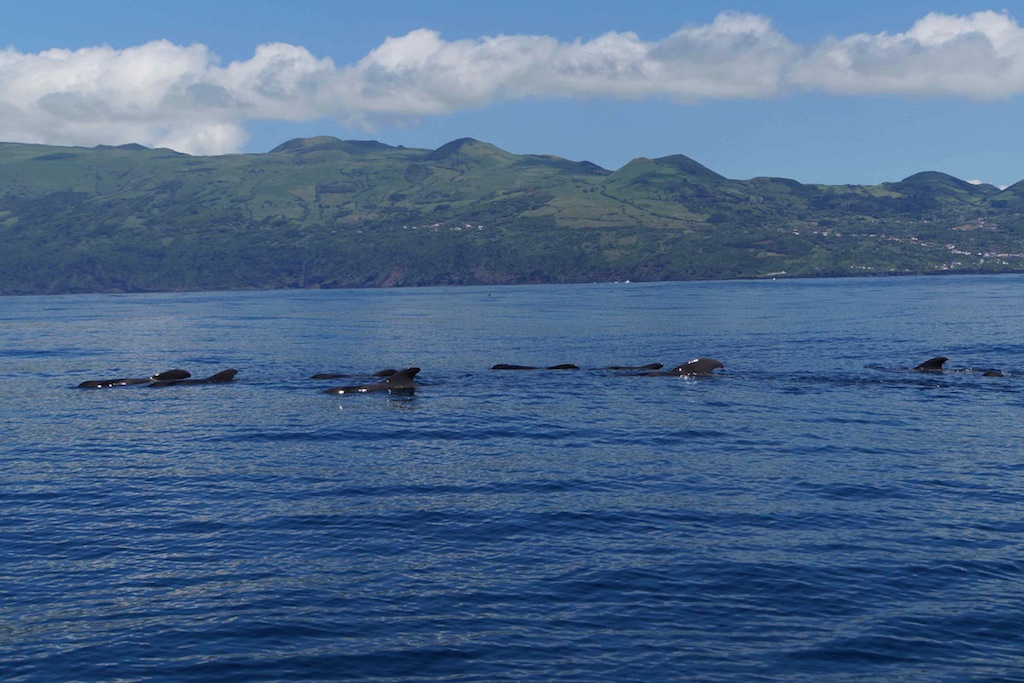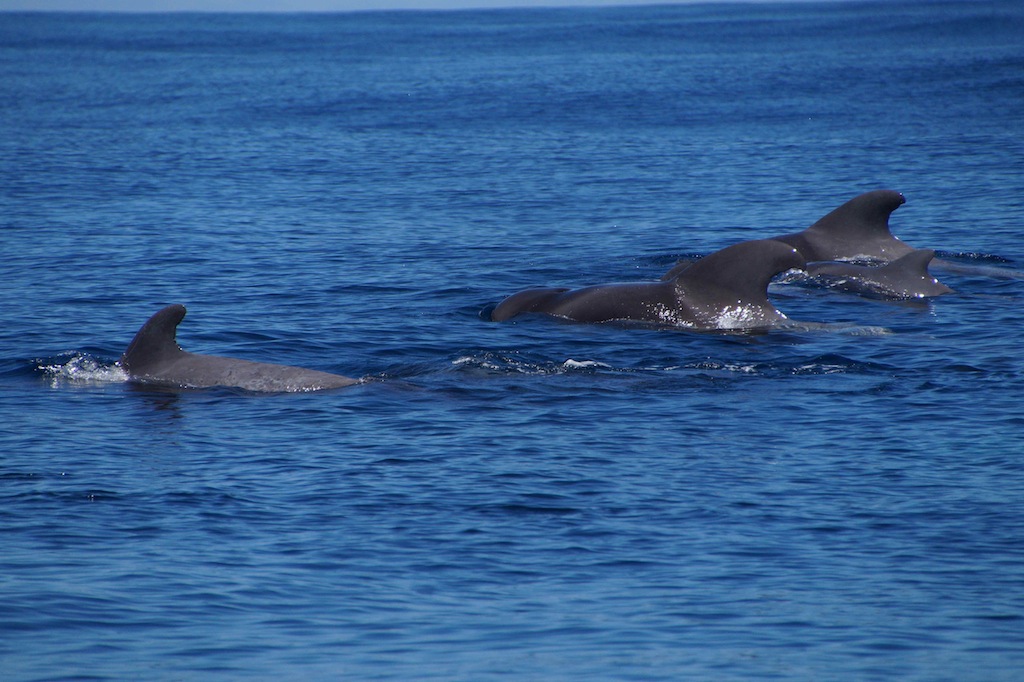 ..another Fin Whale..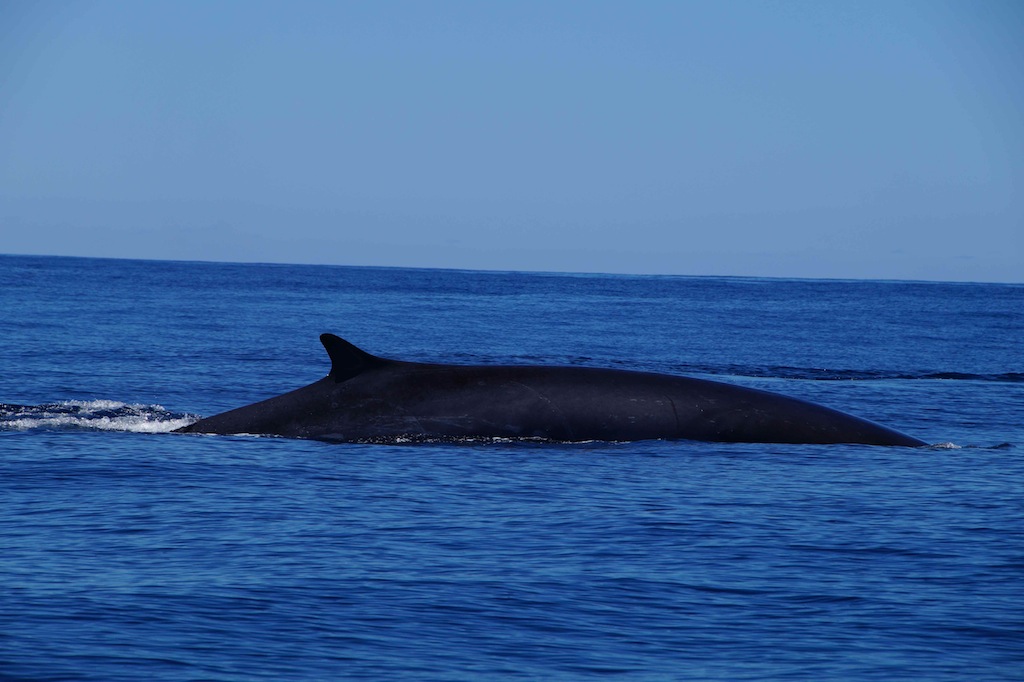 ..fooling around with his Blue Whale mate..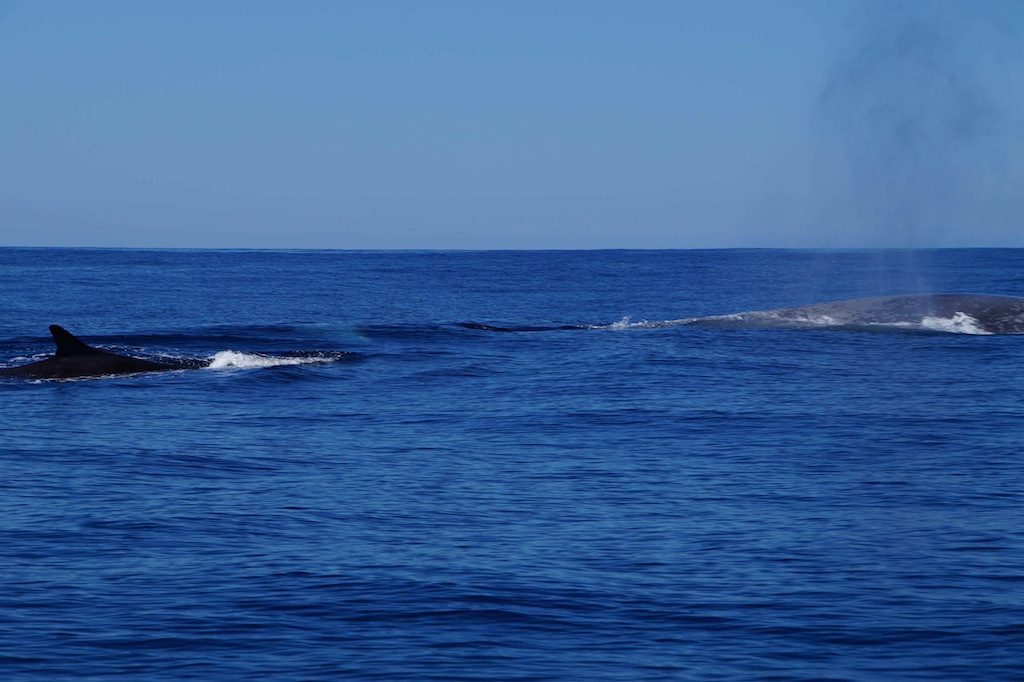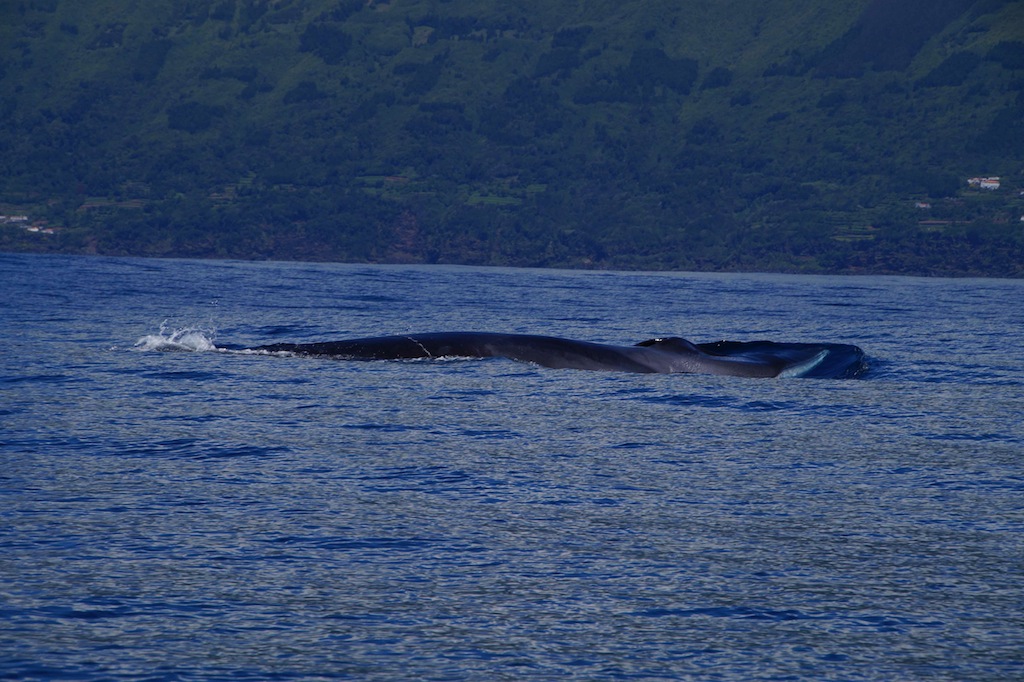 the spotters -spot- the ocean for whales from this little cabin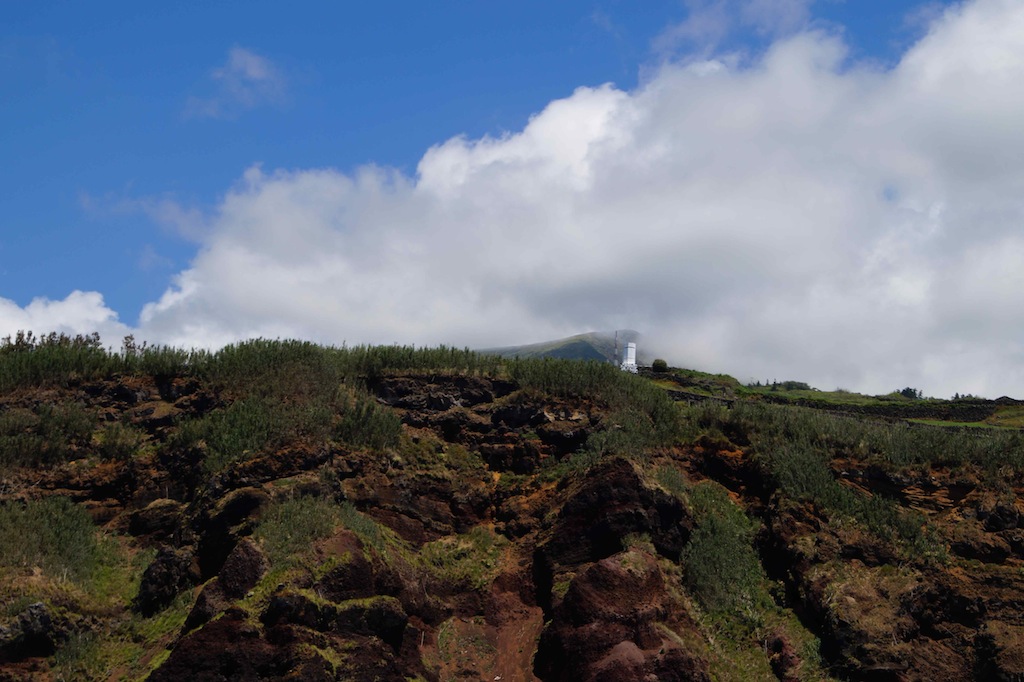 back in Port Lajes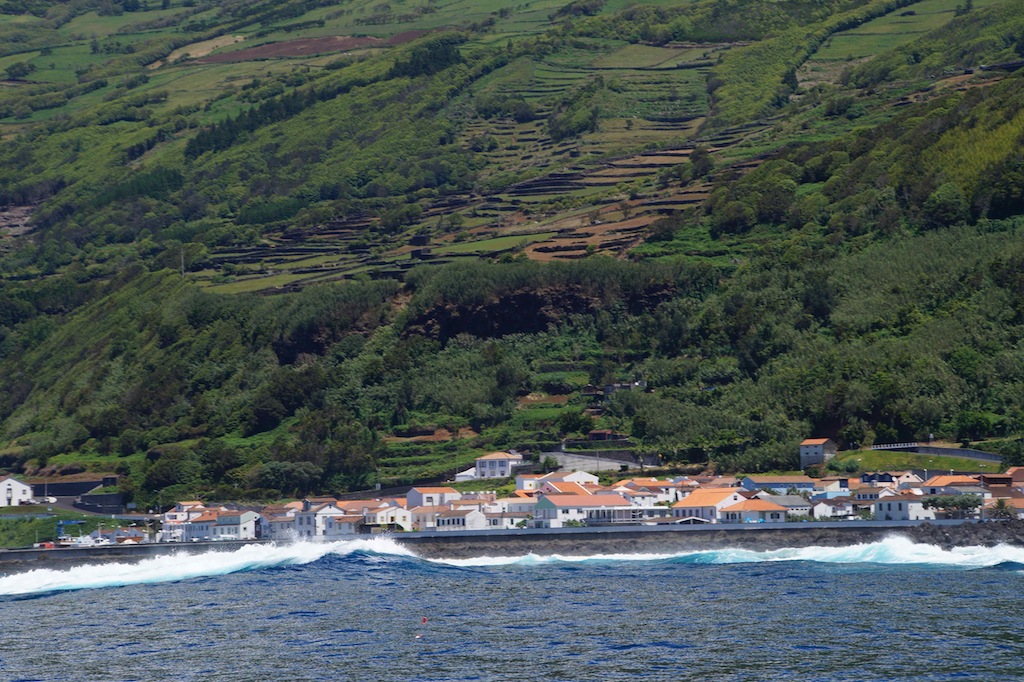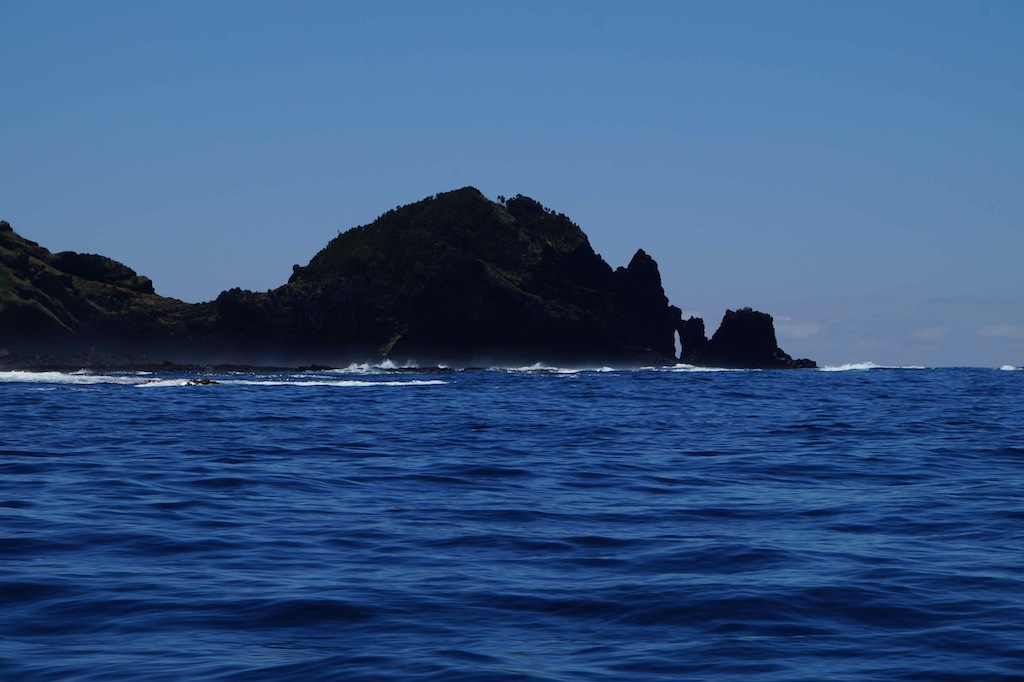 Lava walk- almost as discribed by Bu(ss)mann in his (otherwise mostly good) guidebook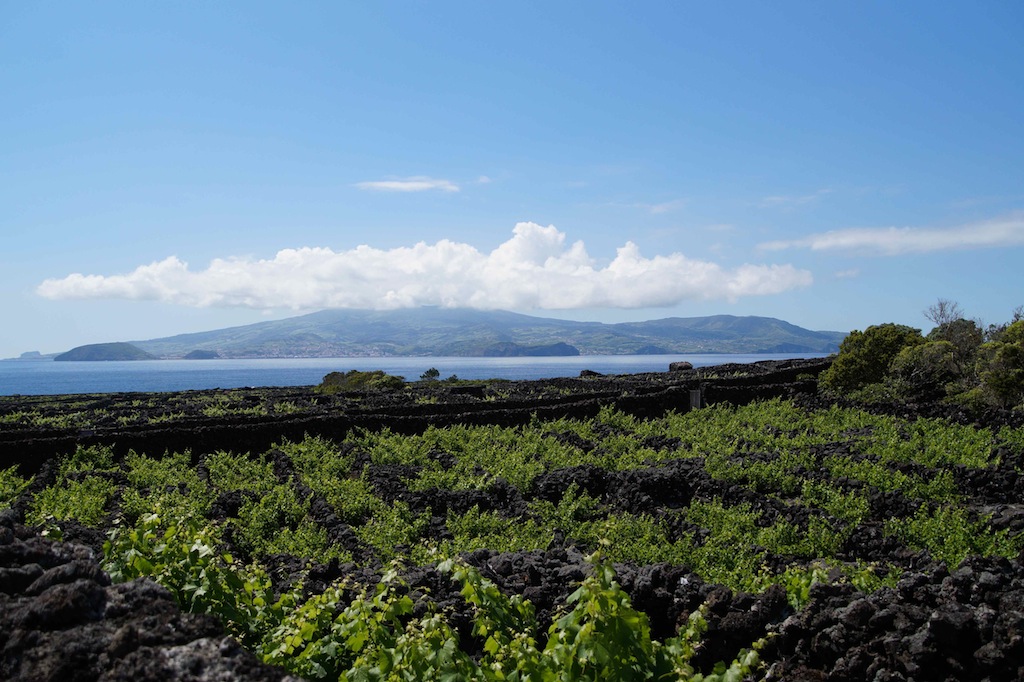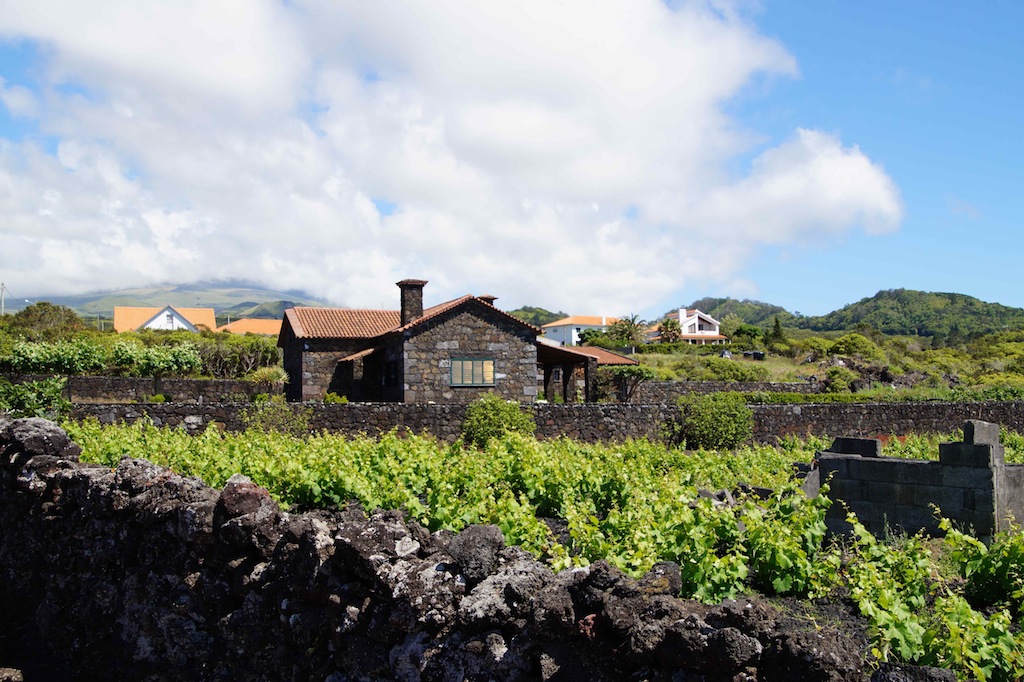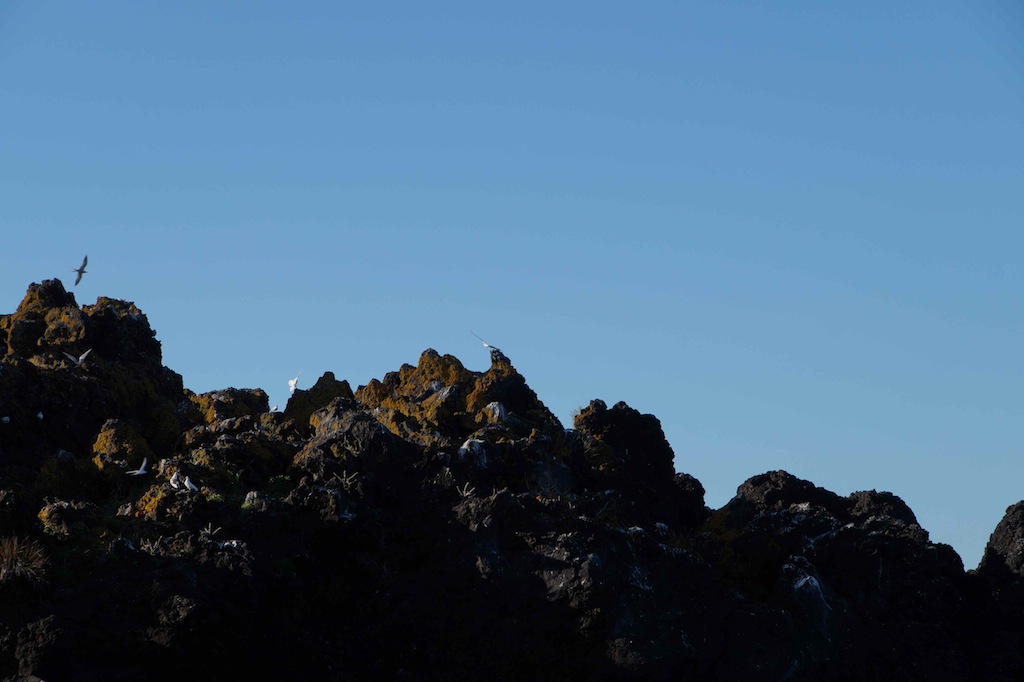 Mitch?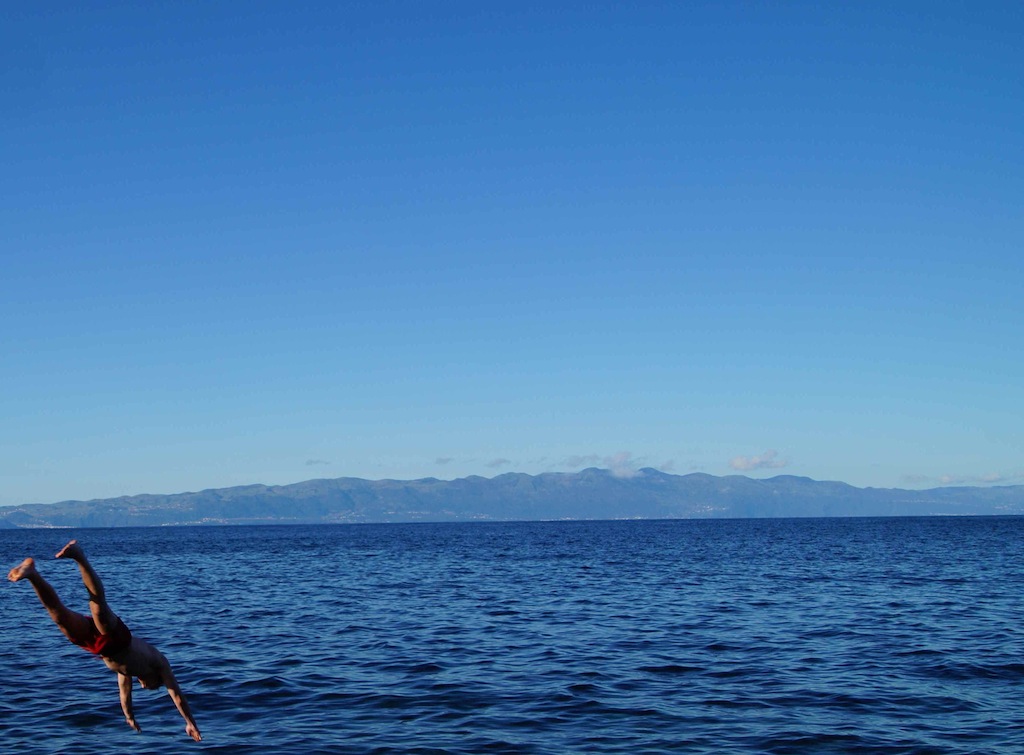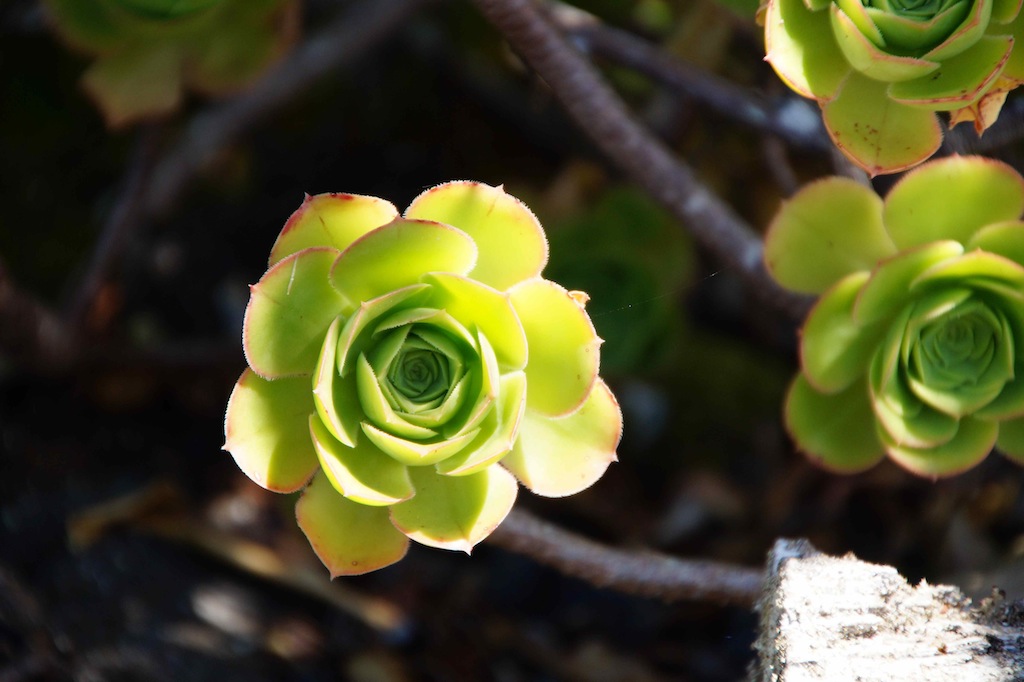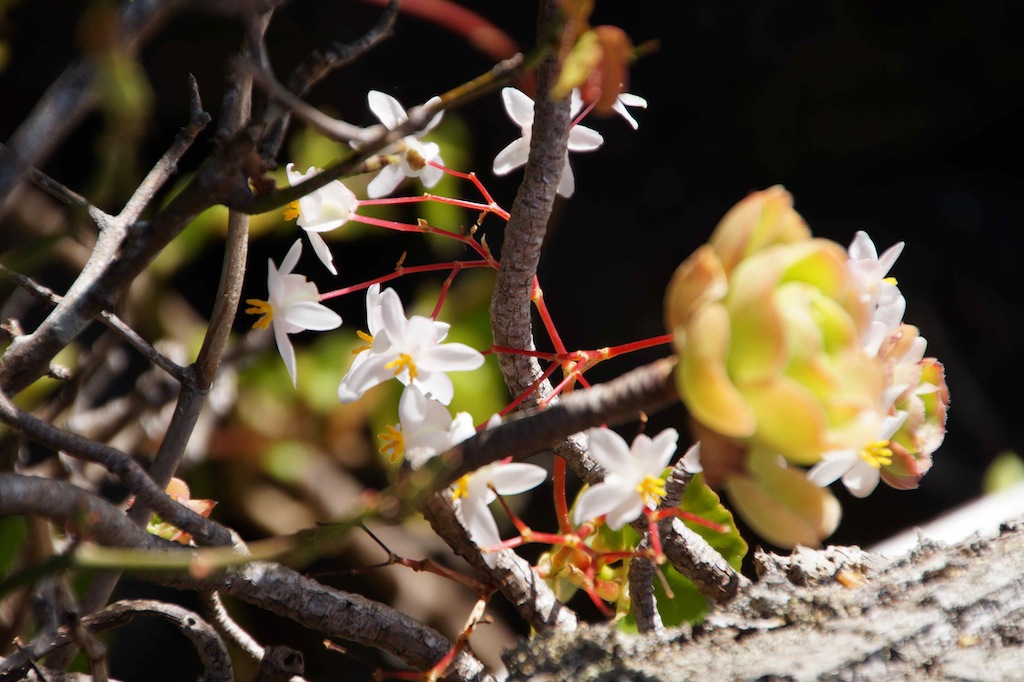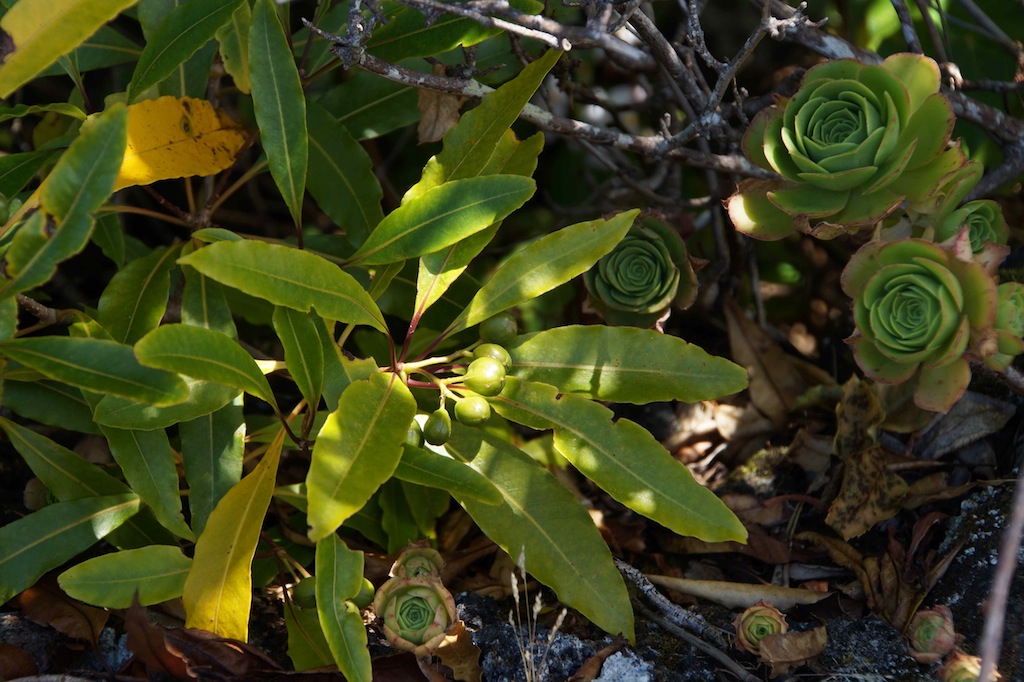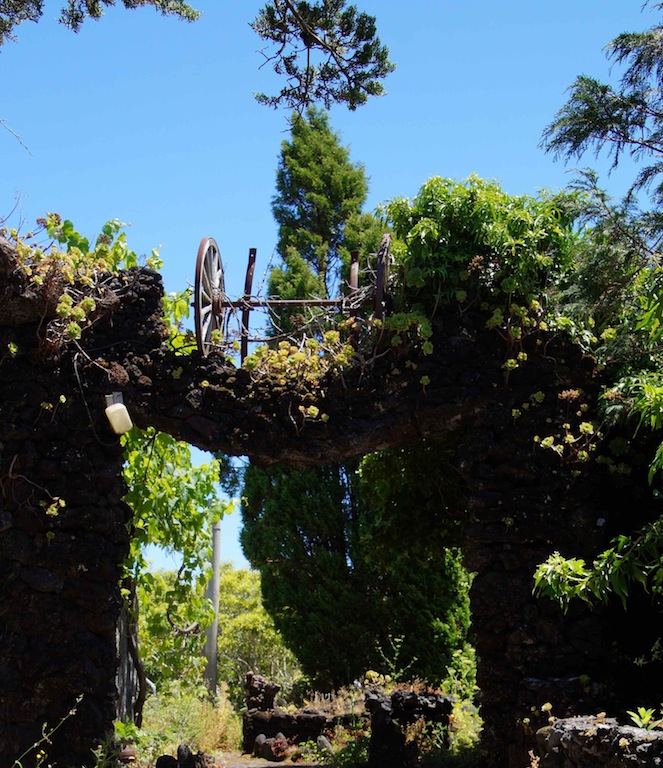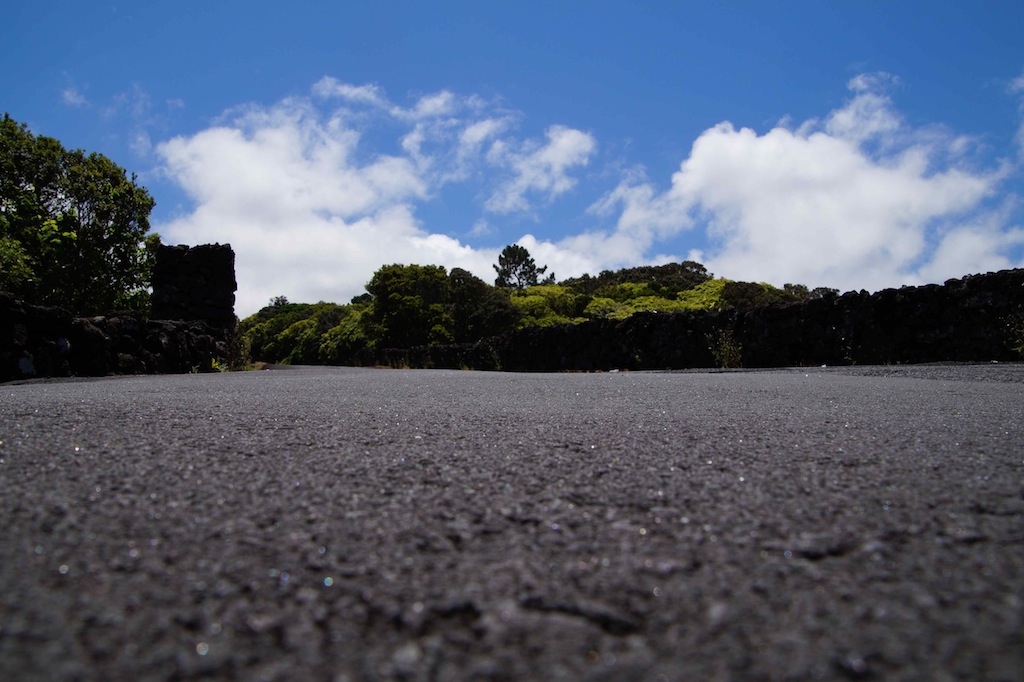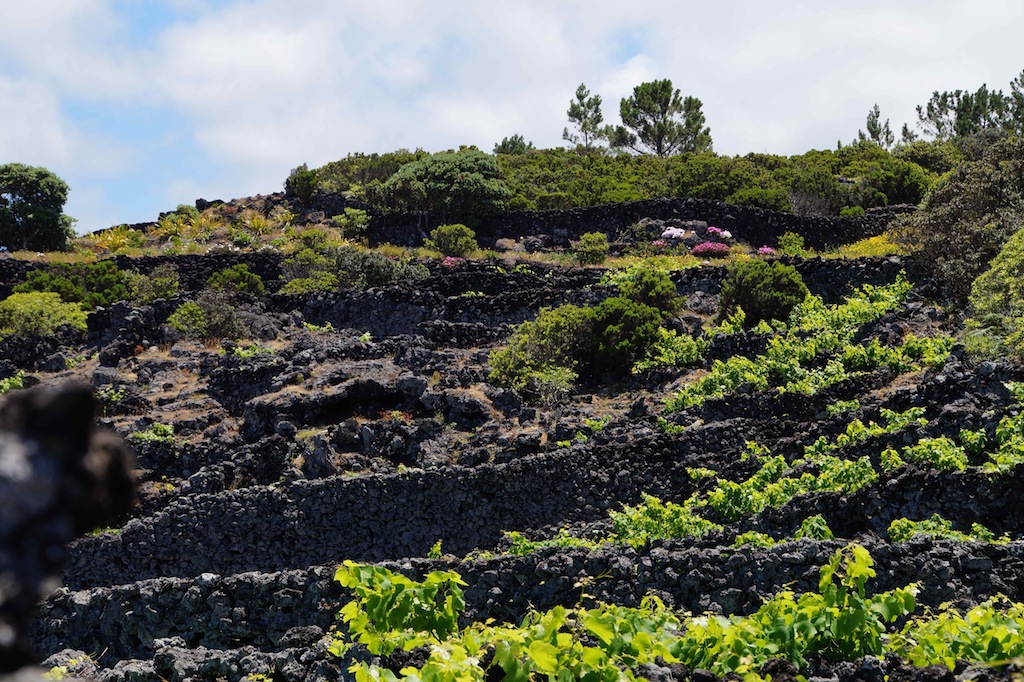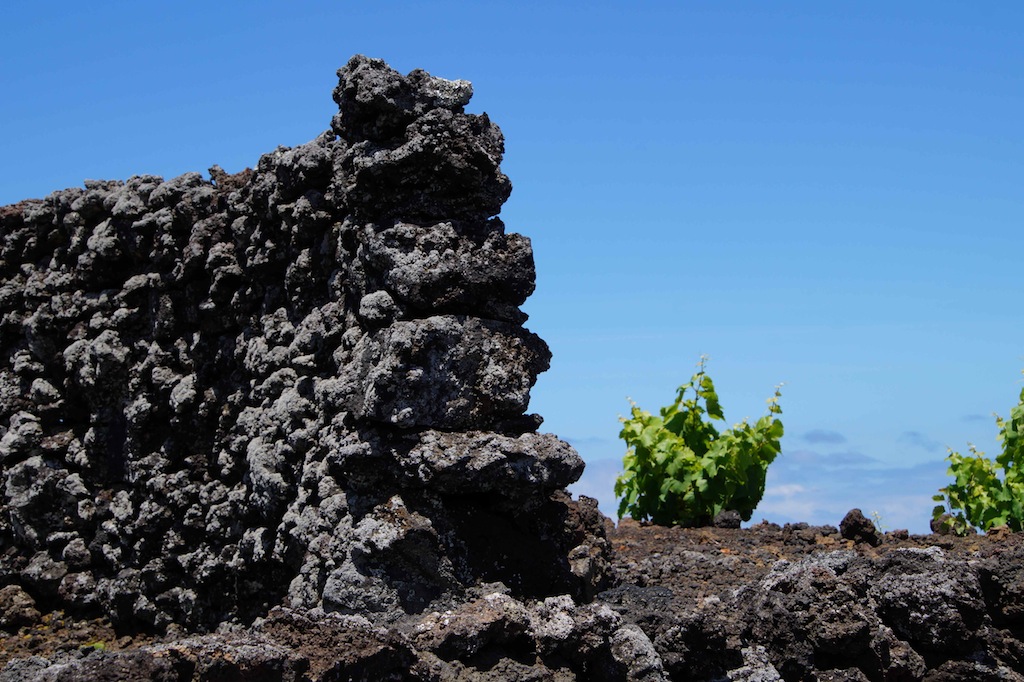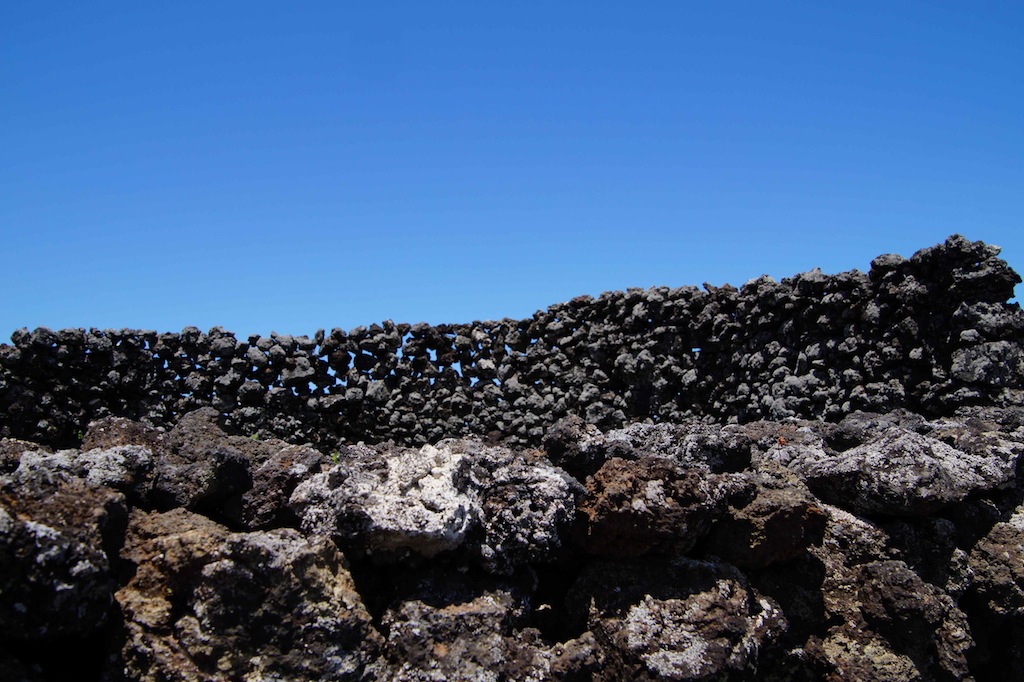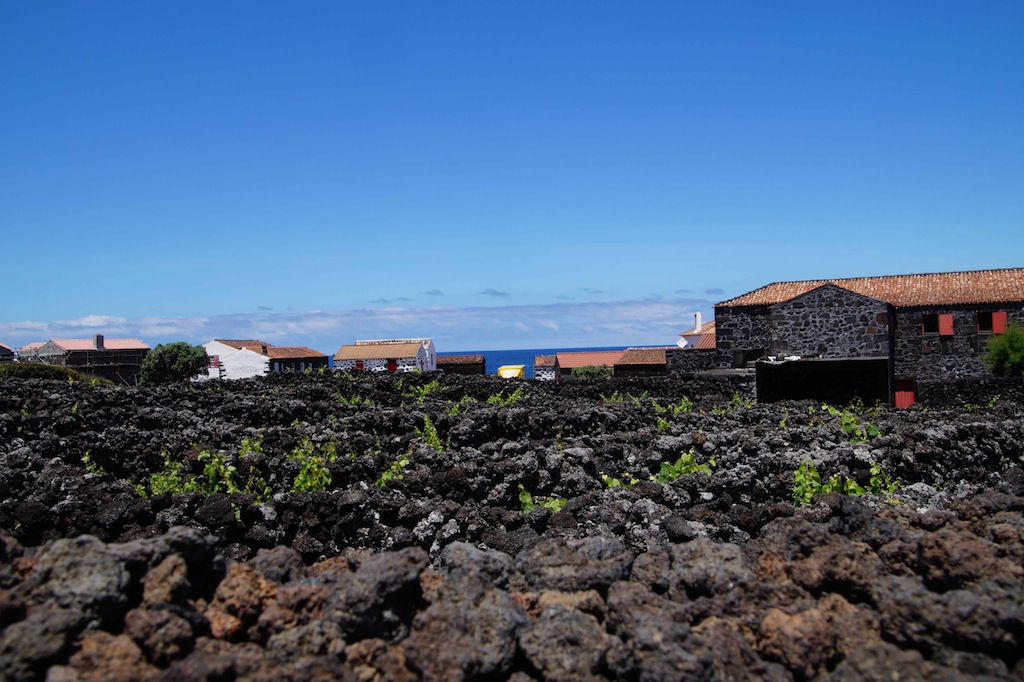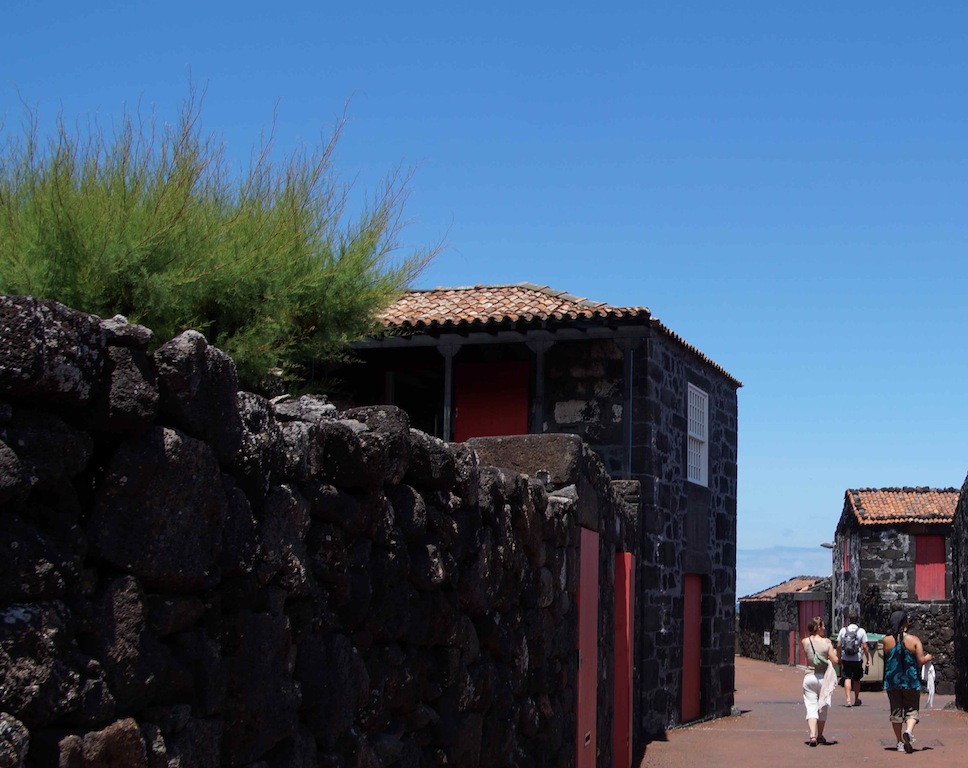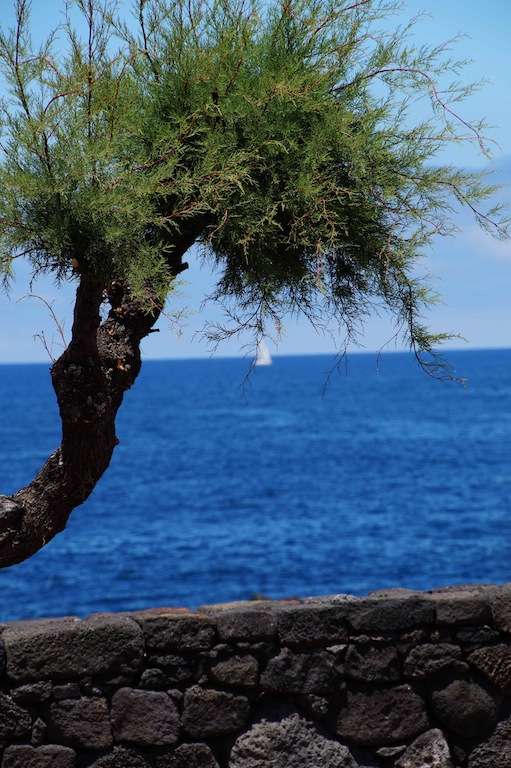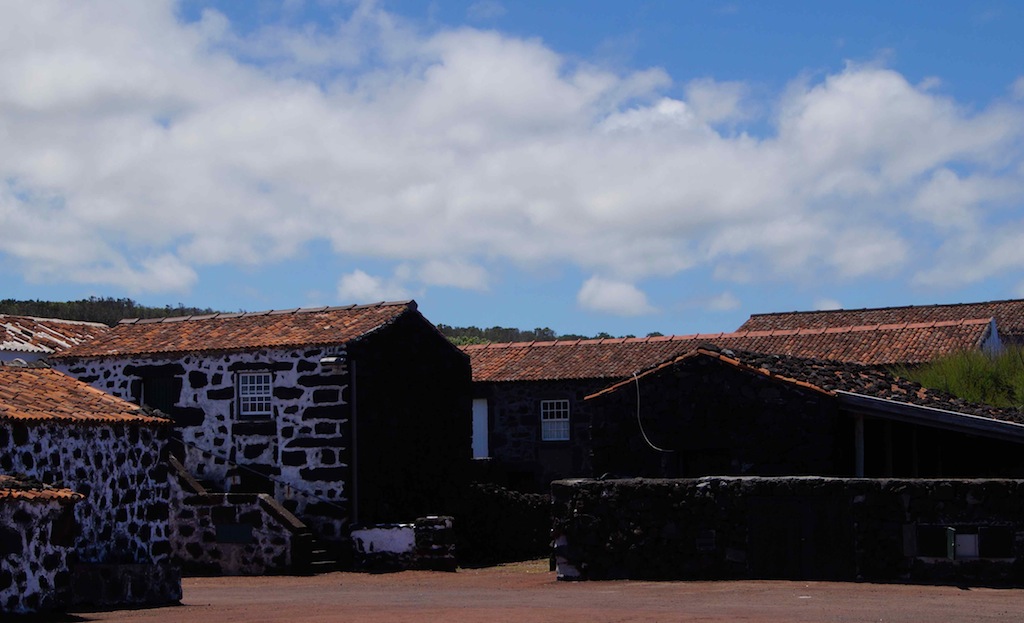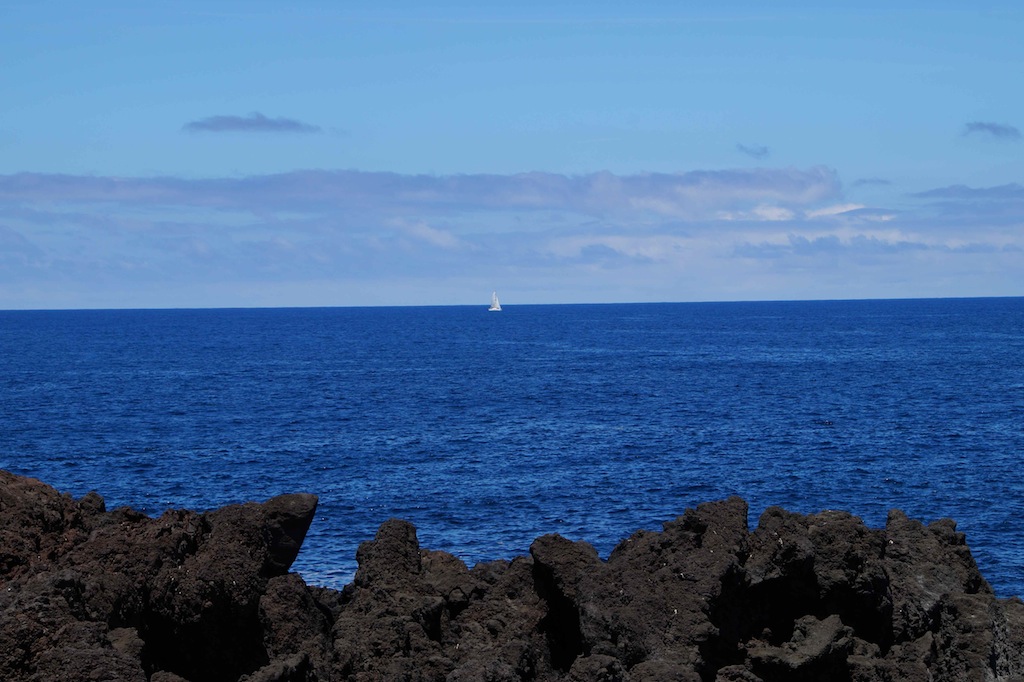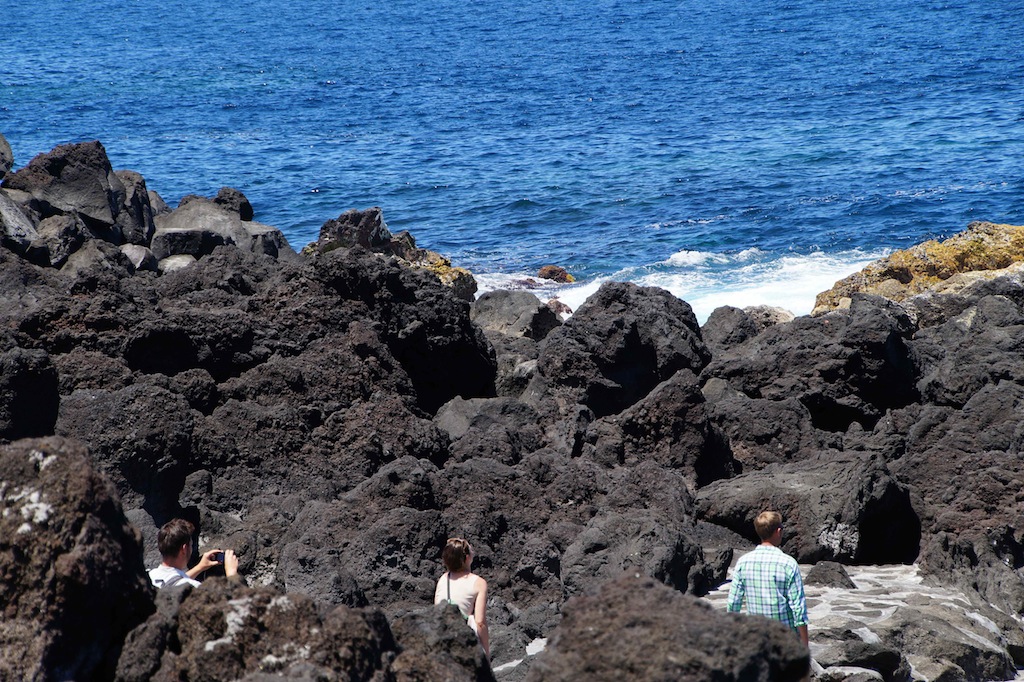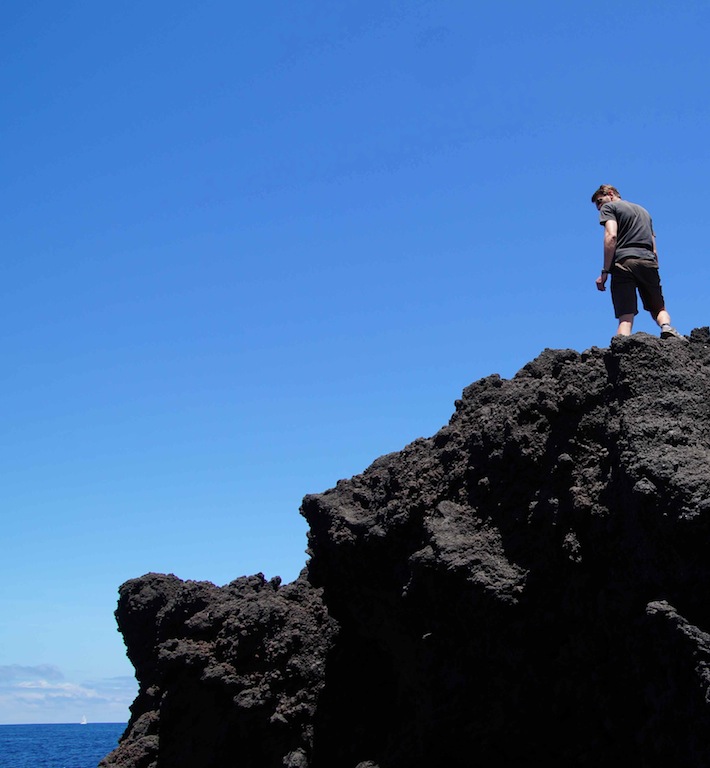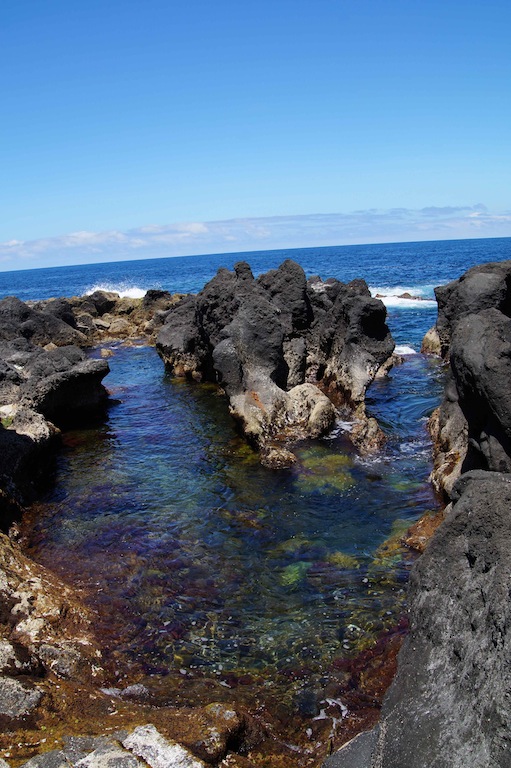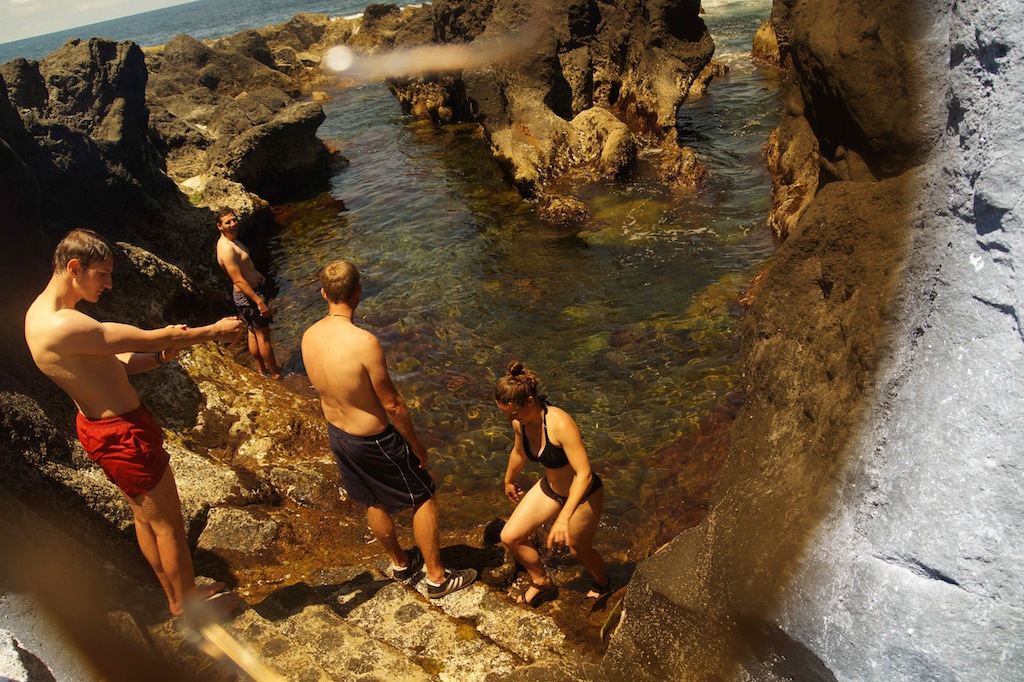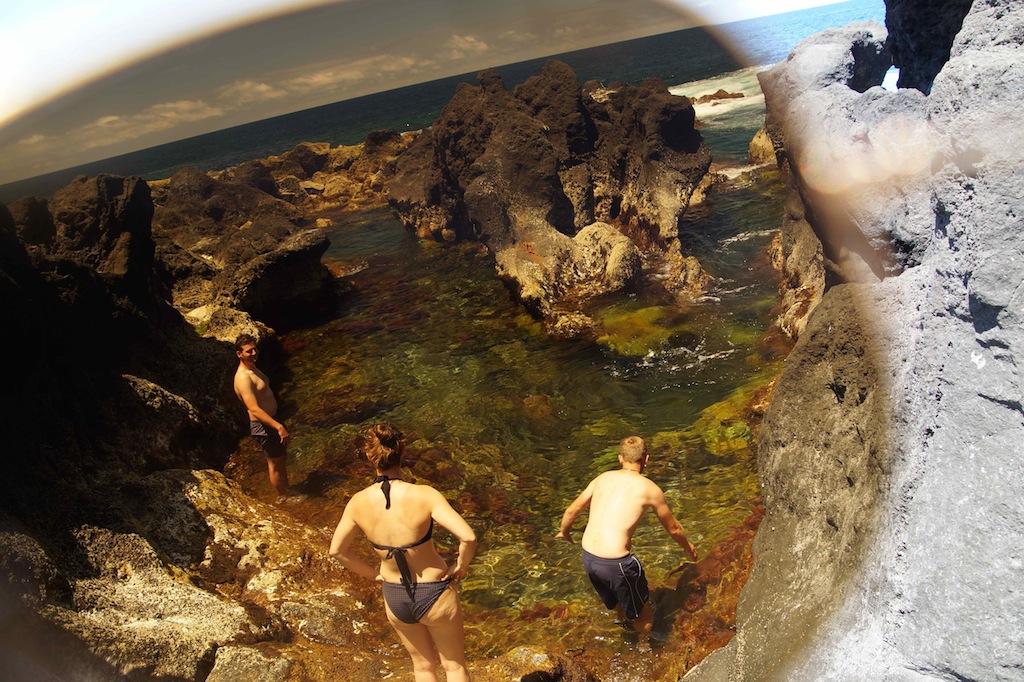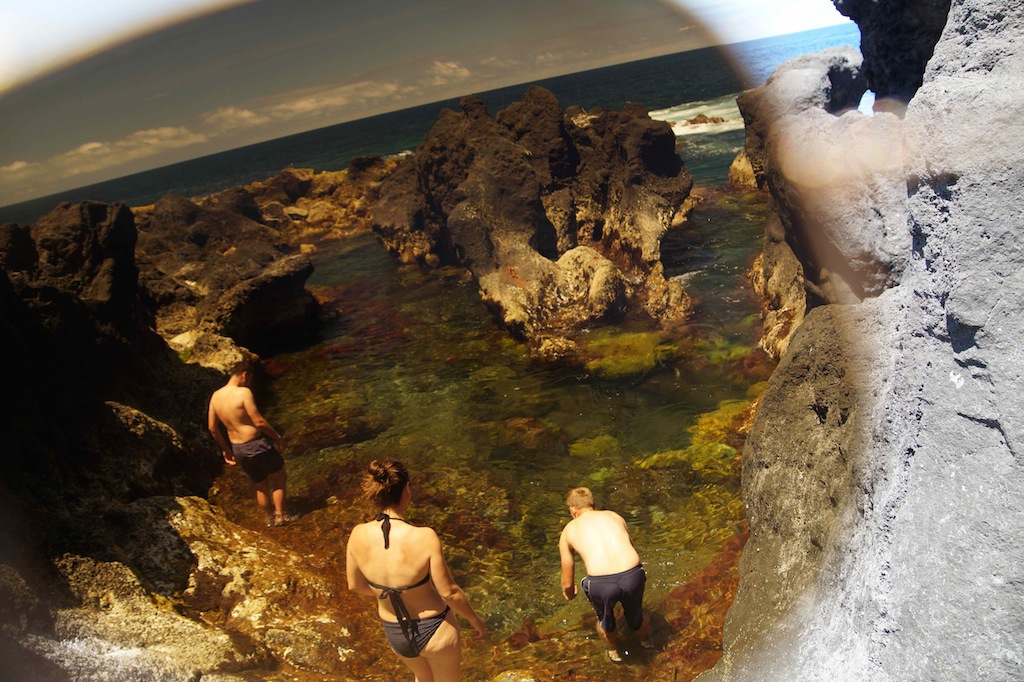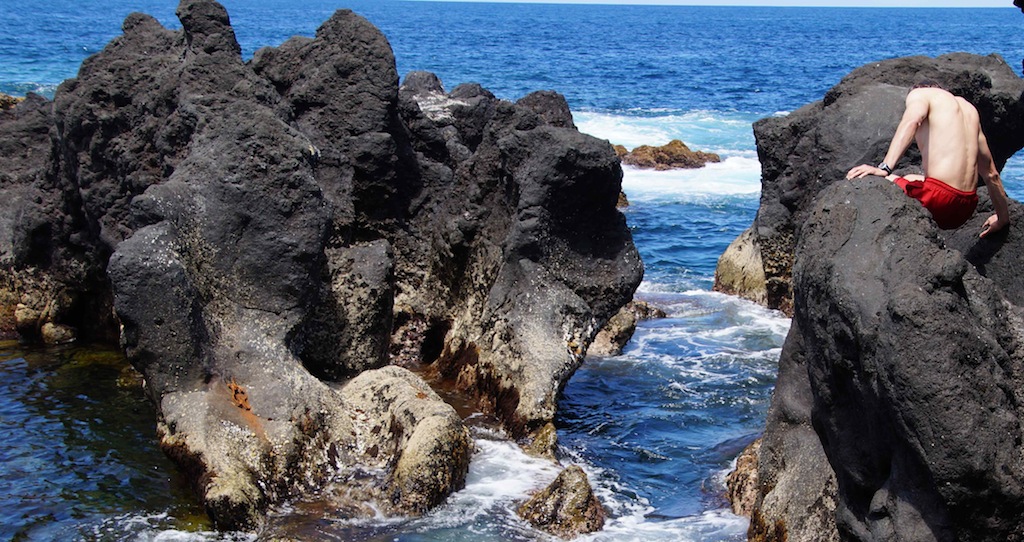 ..sammsing stinks..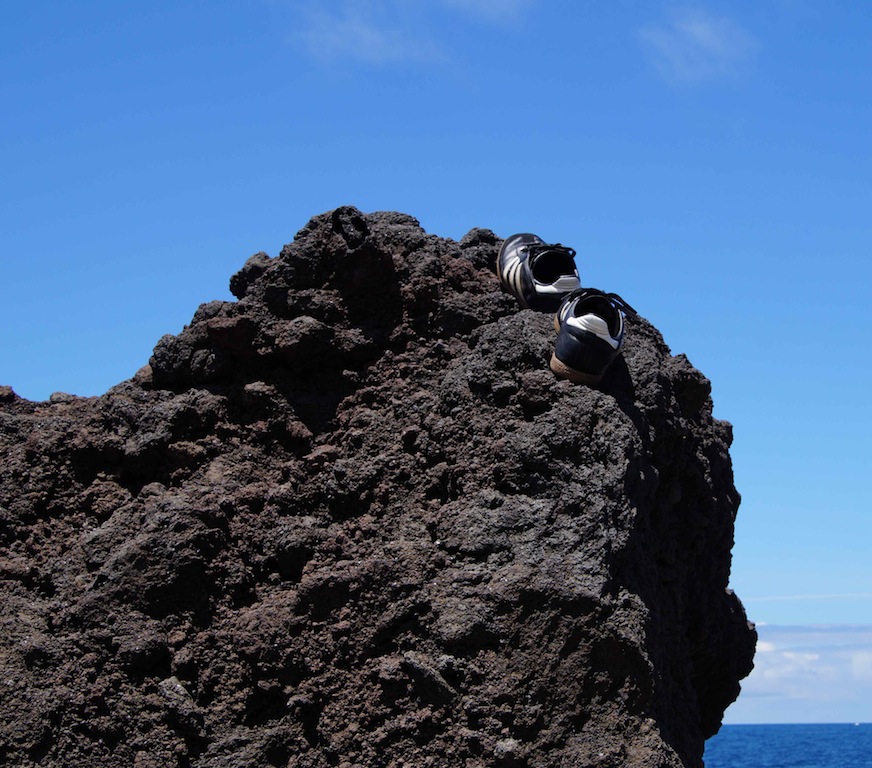 RIP little bird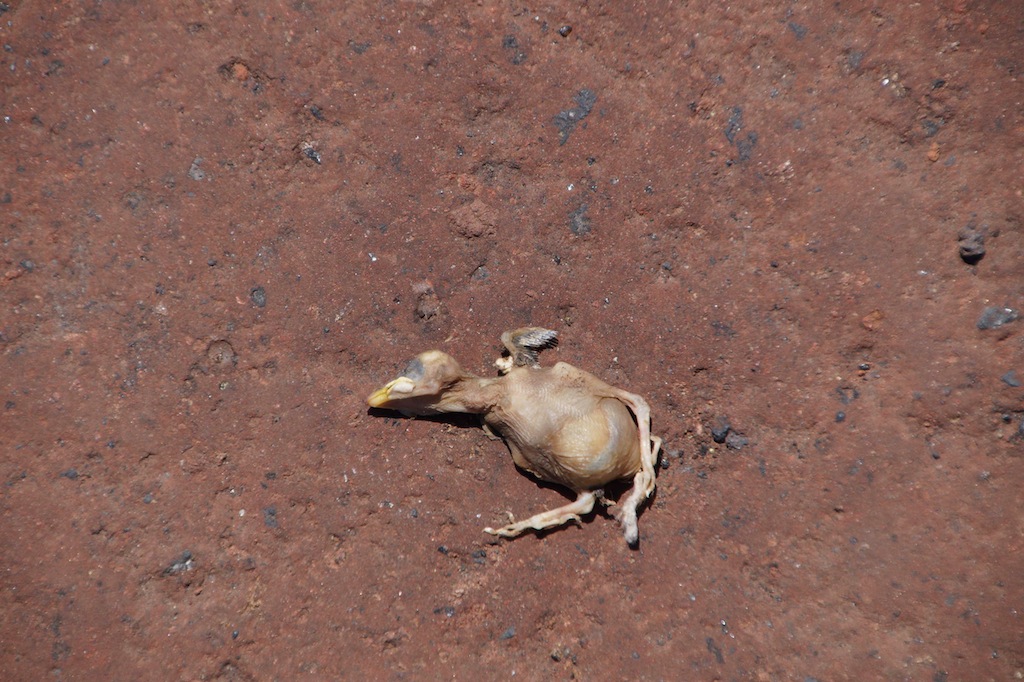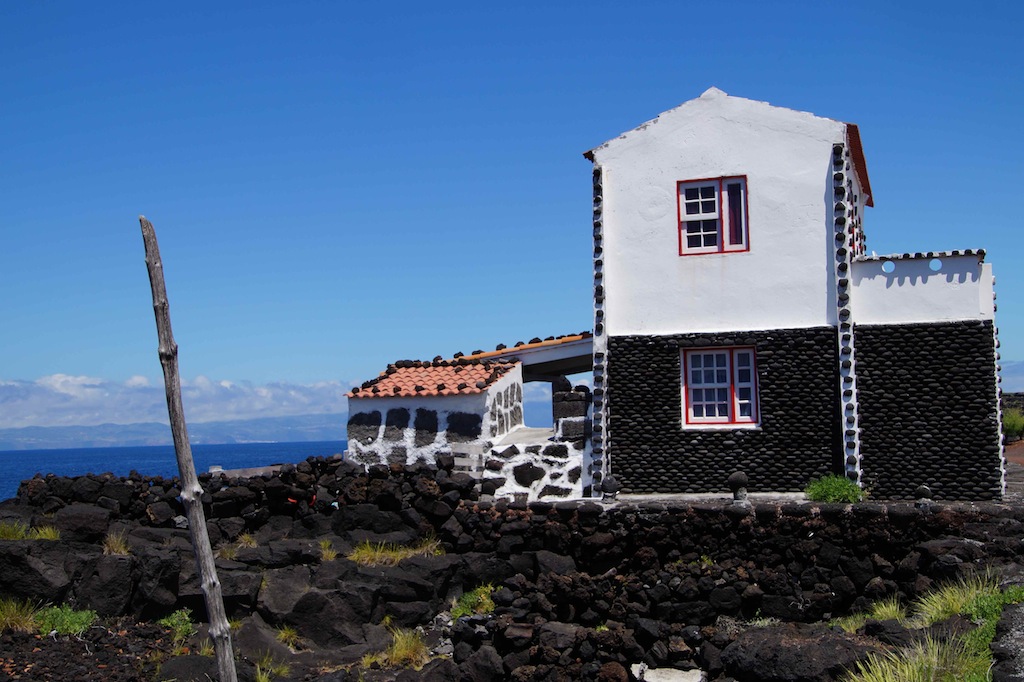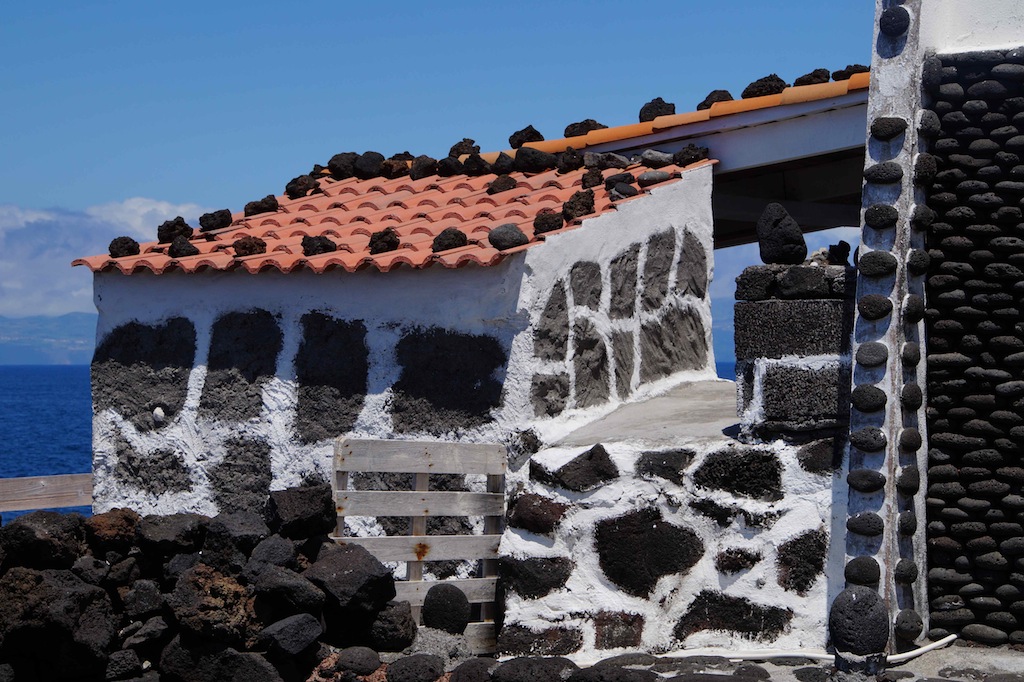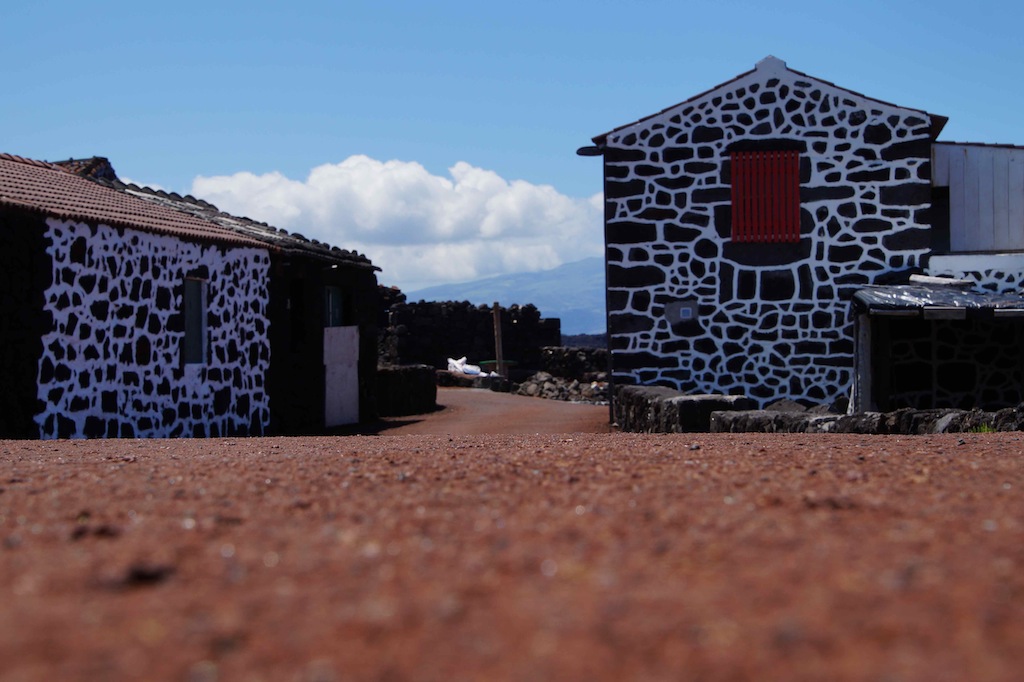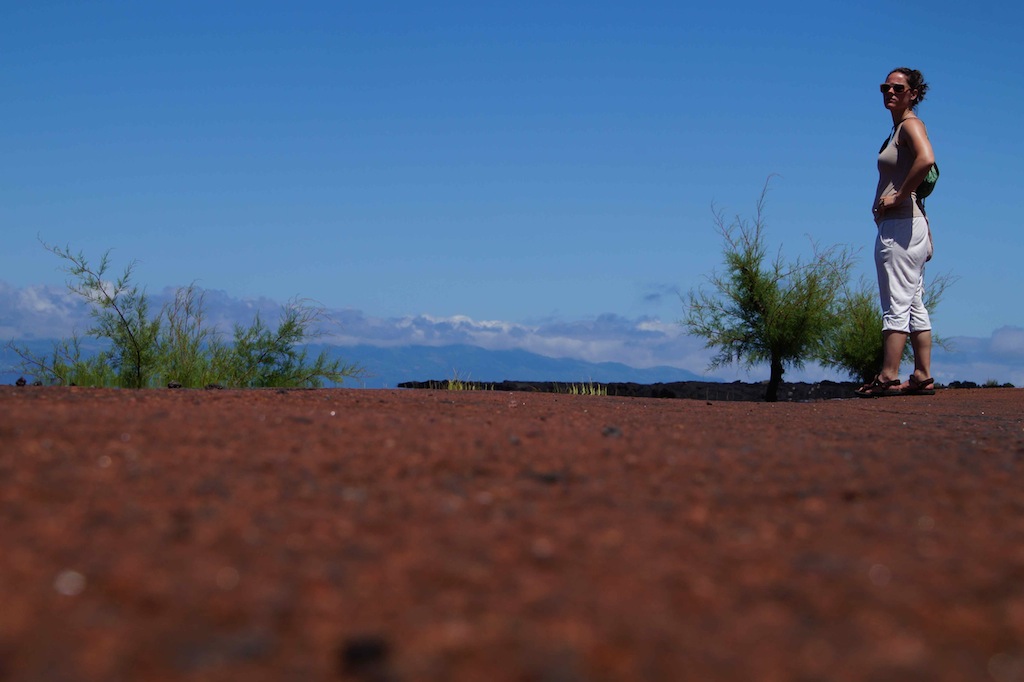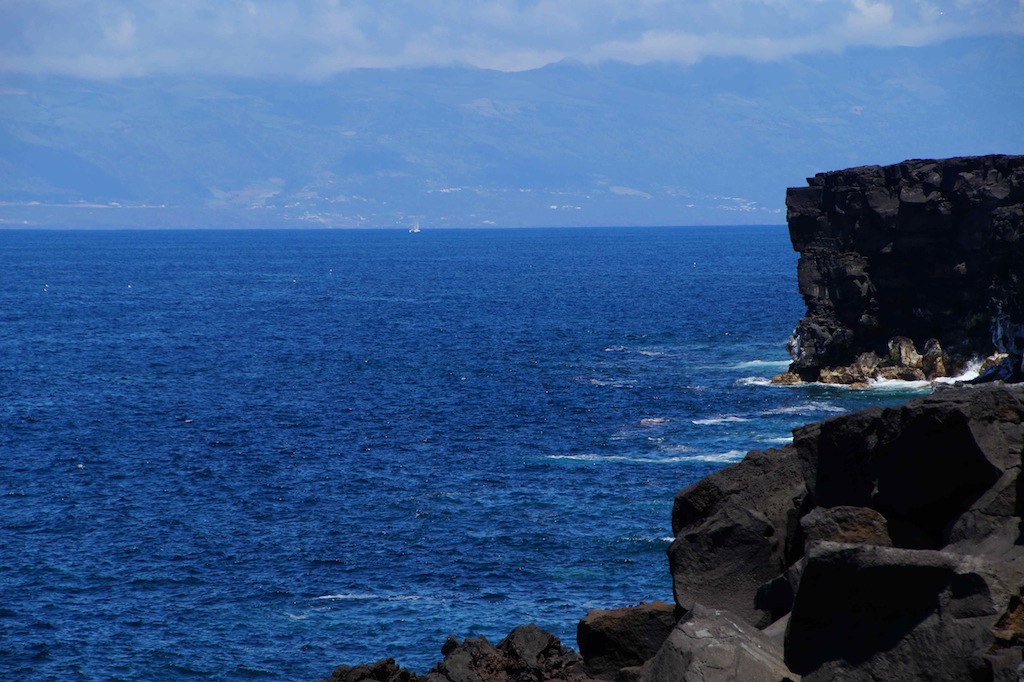 old (wine)carriage trail in the old lava flow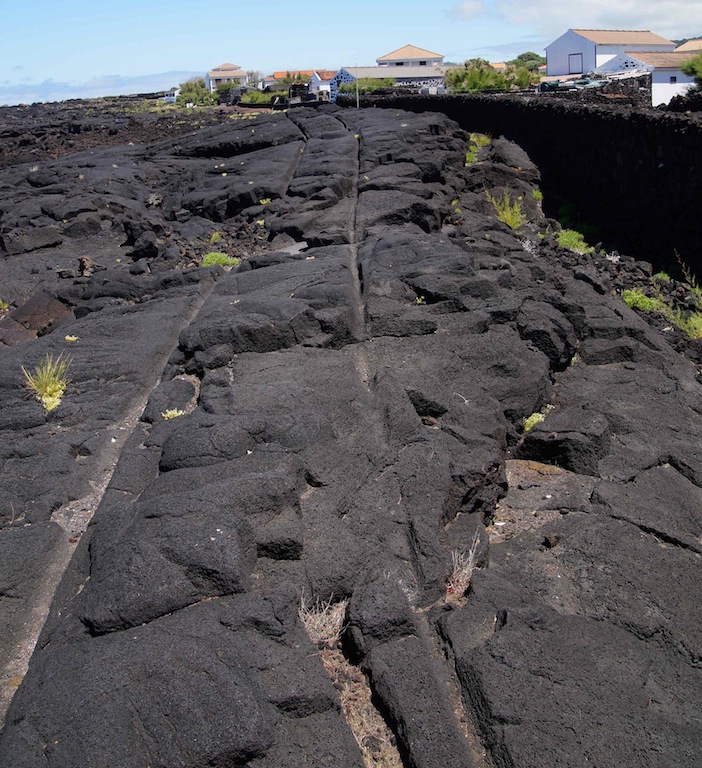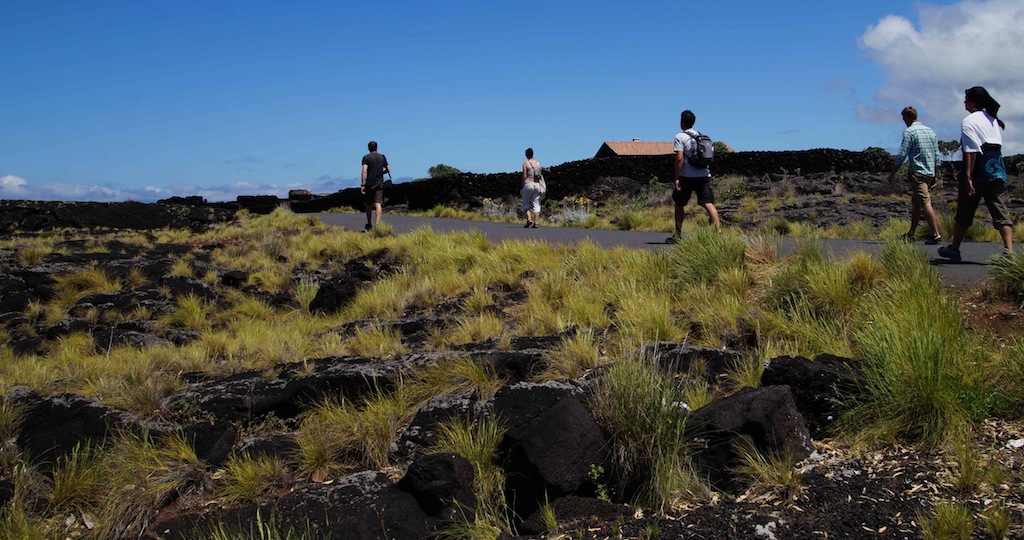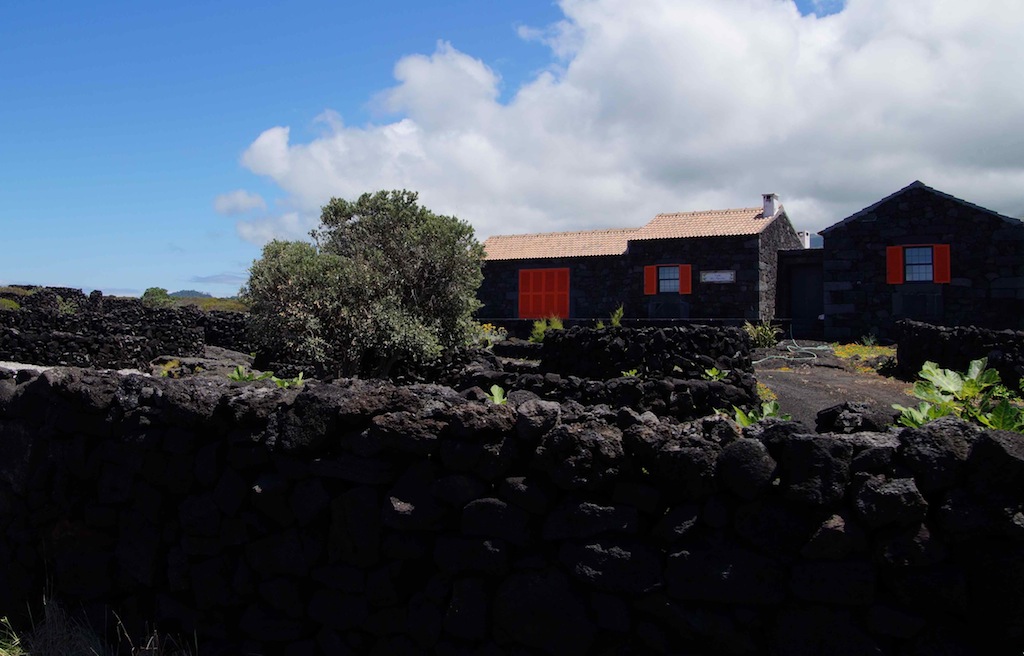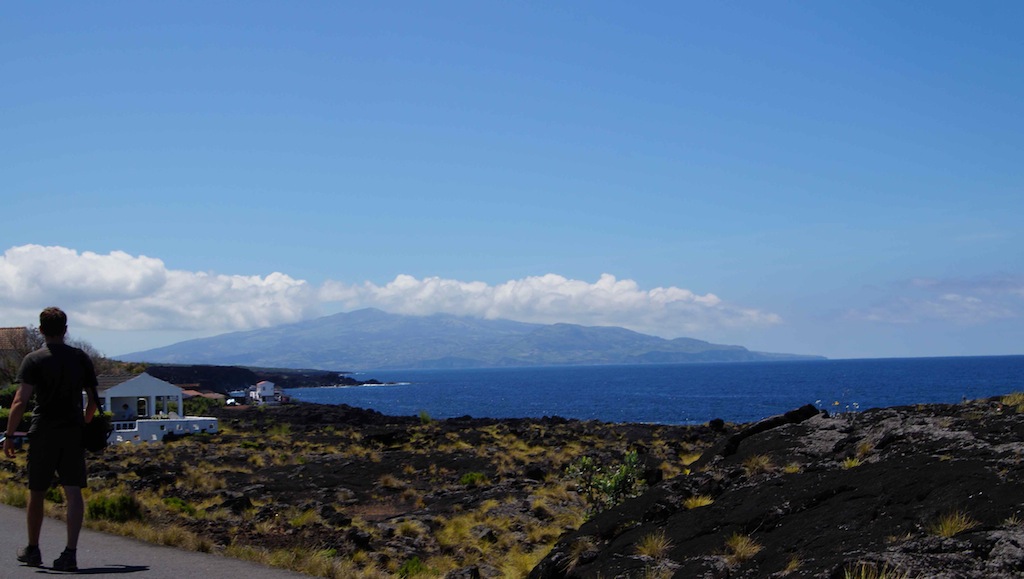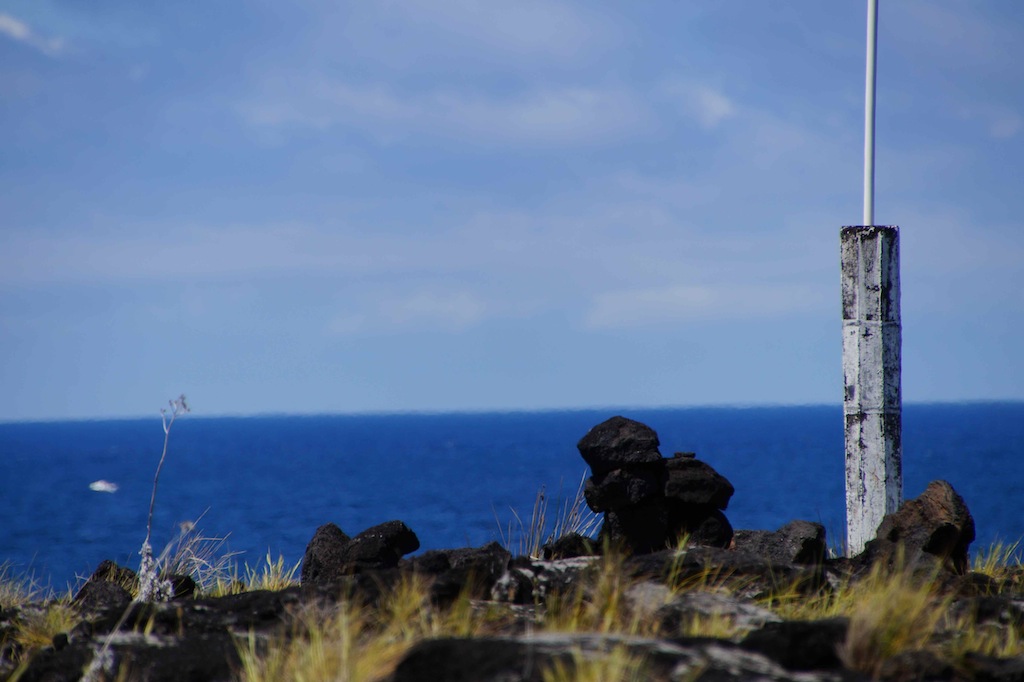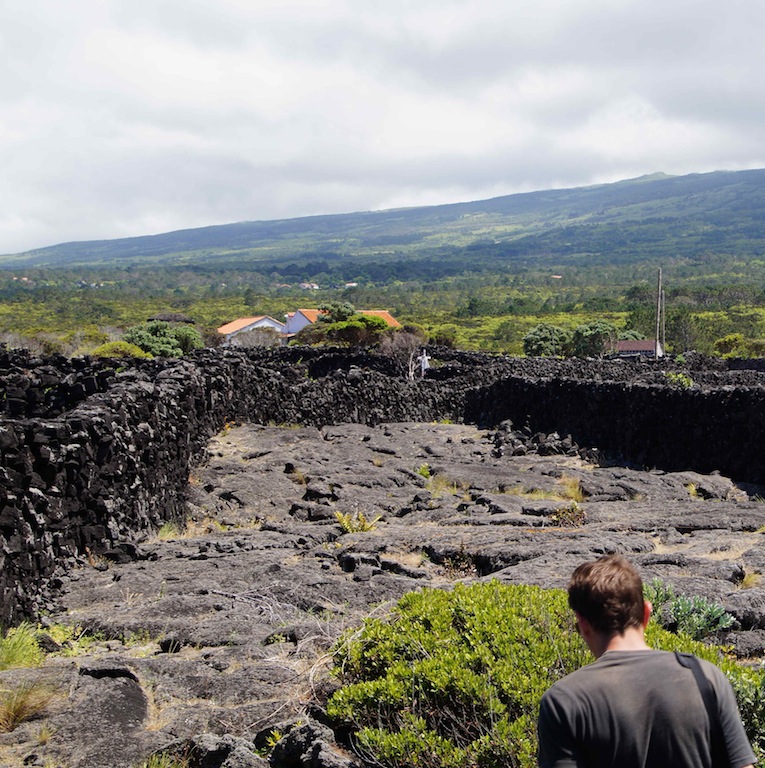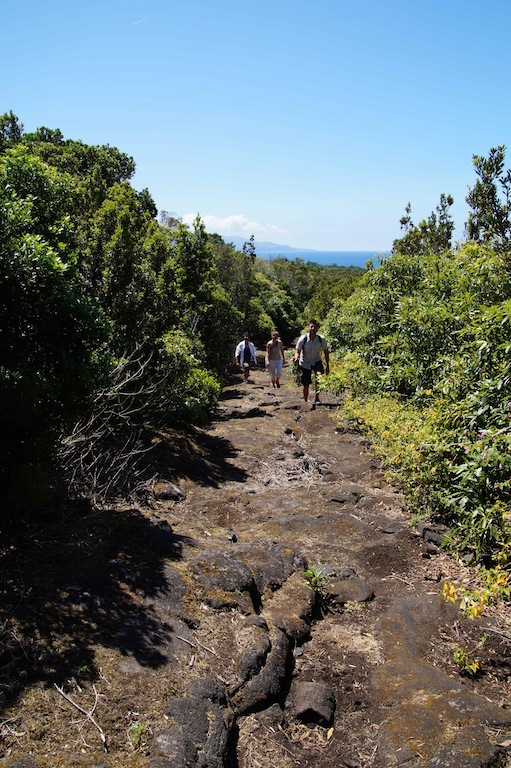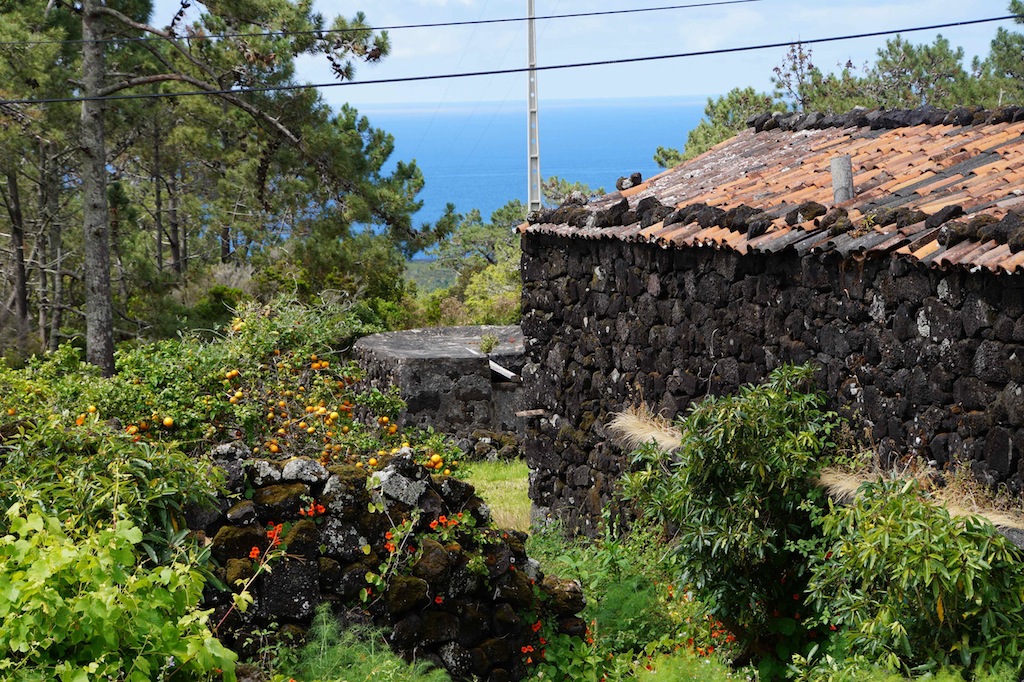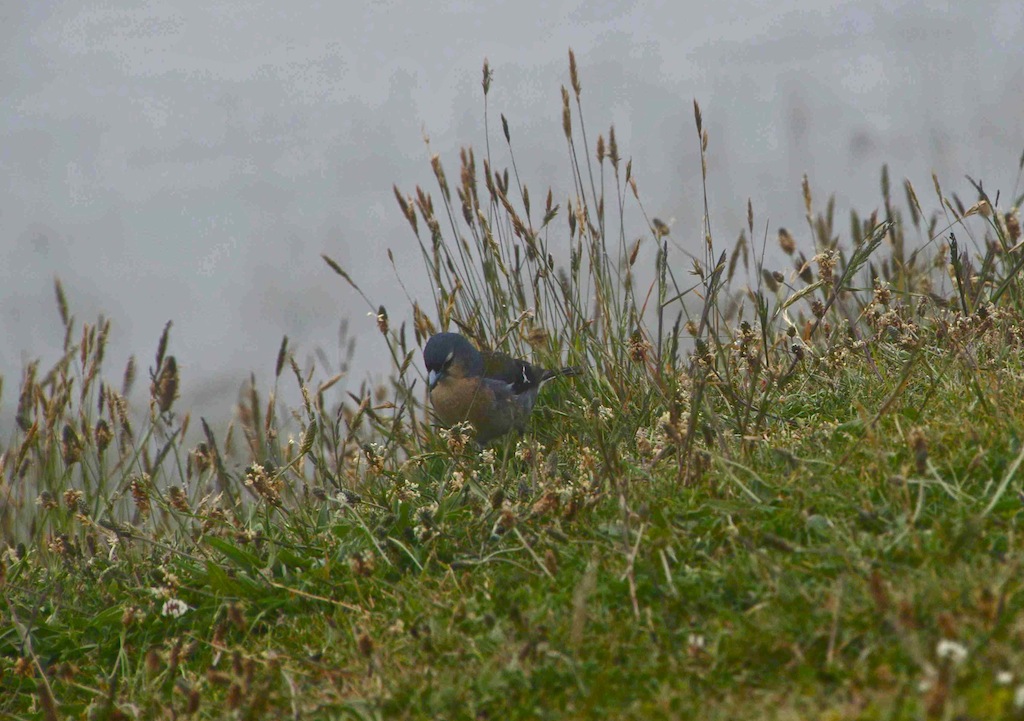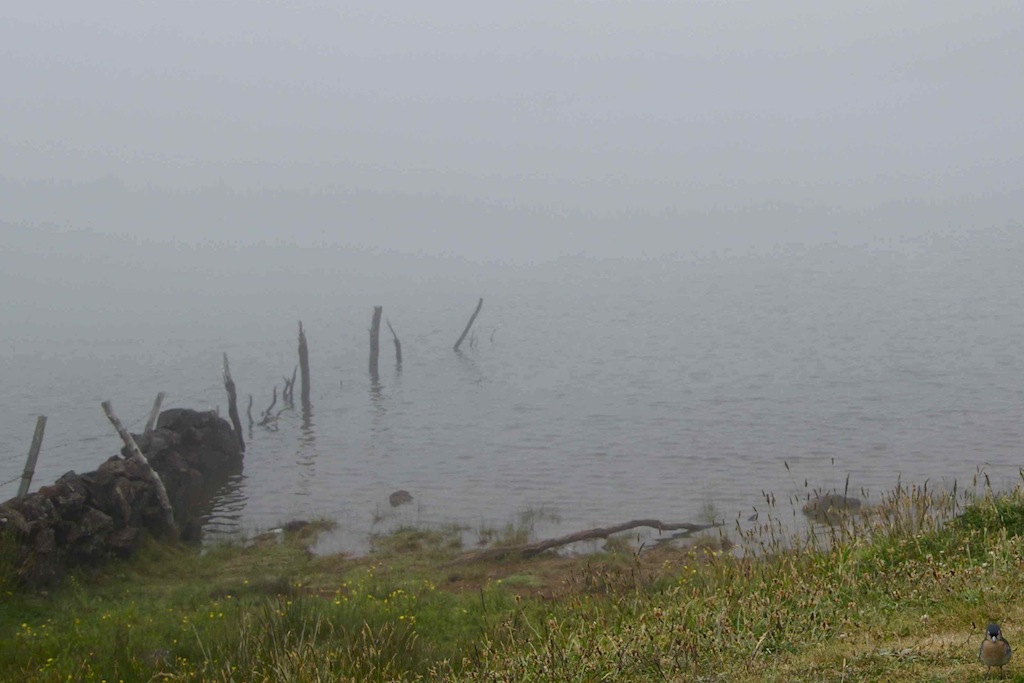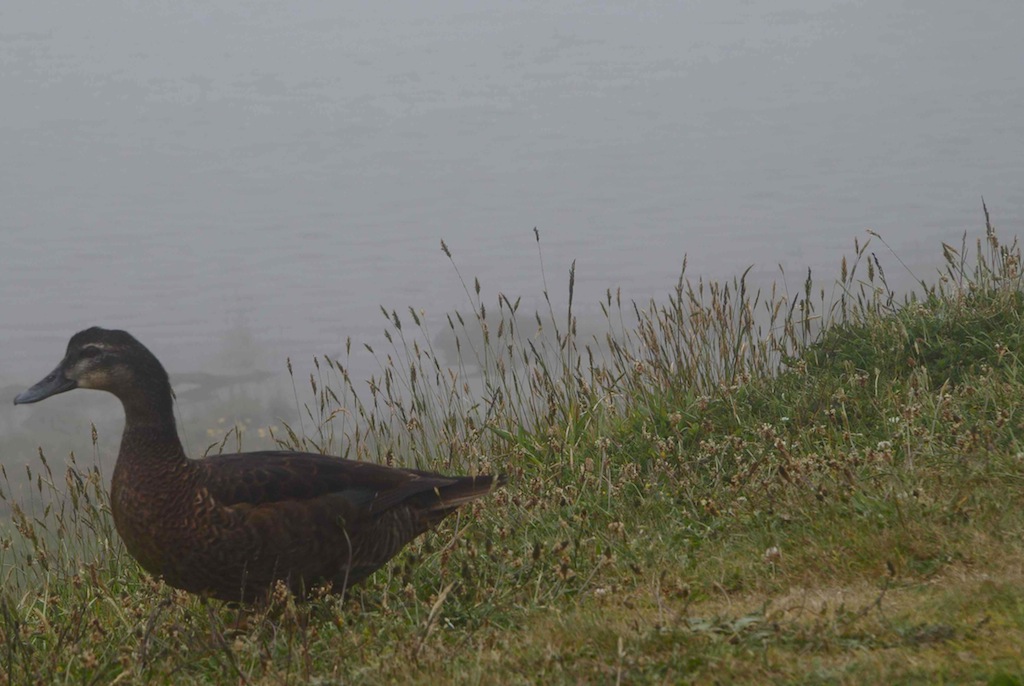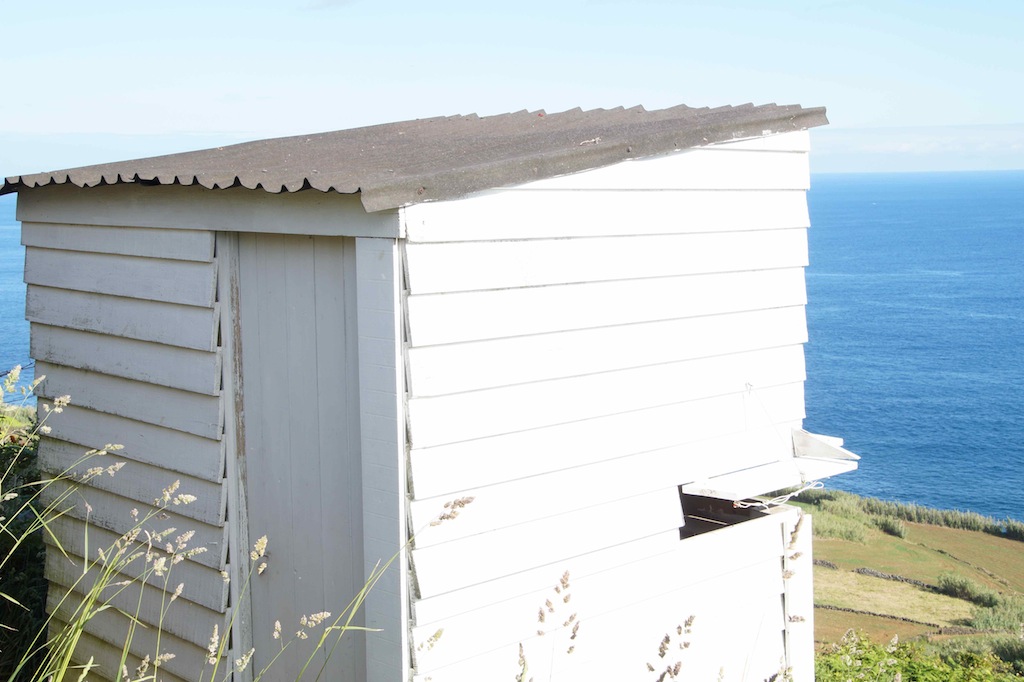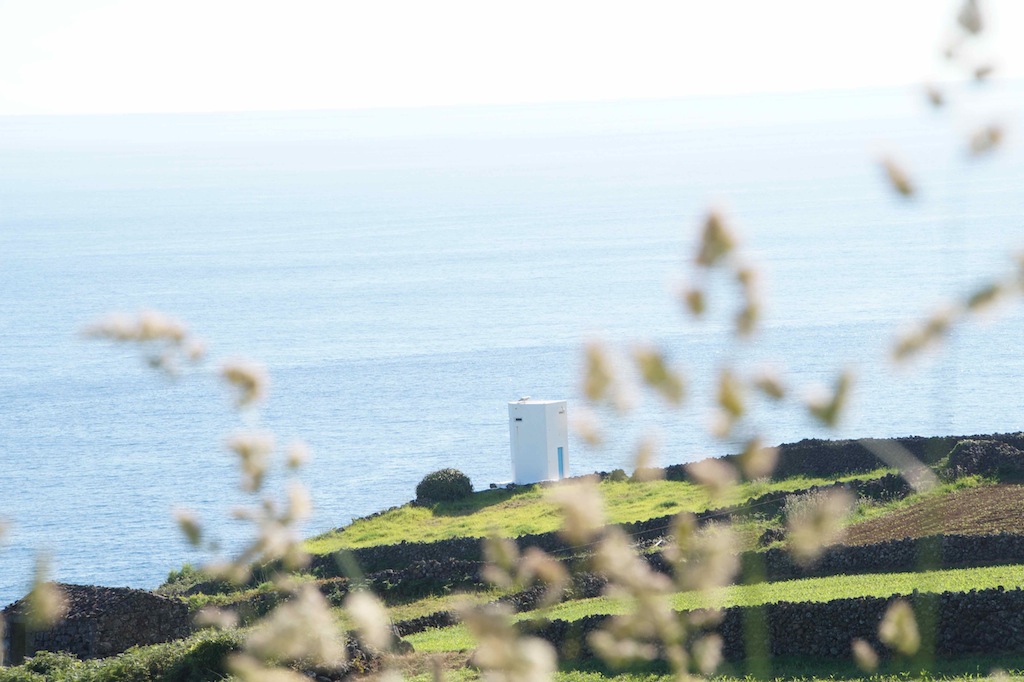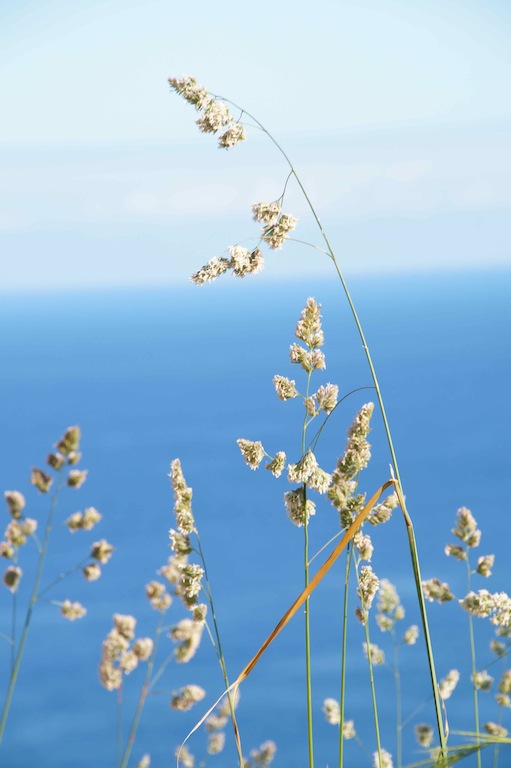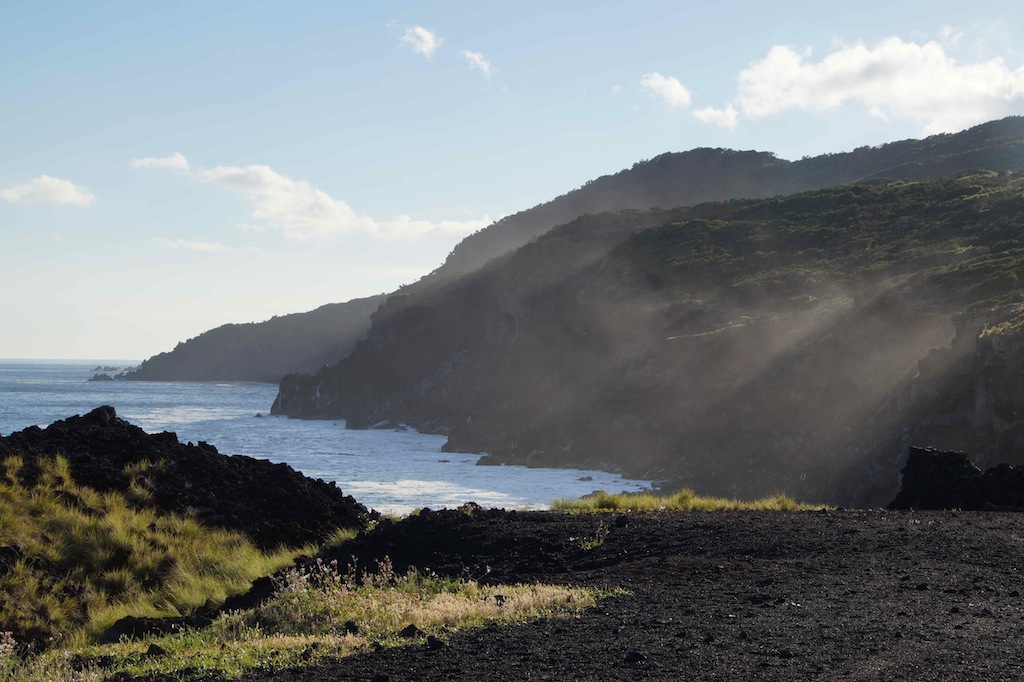 time for dinner..